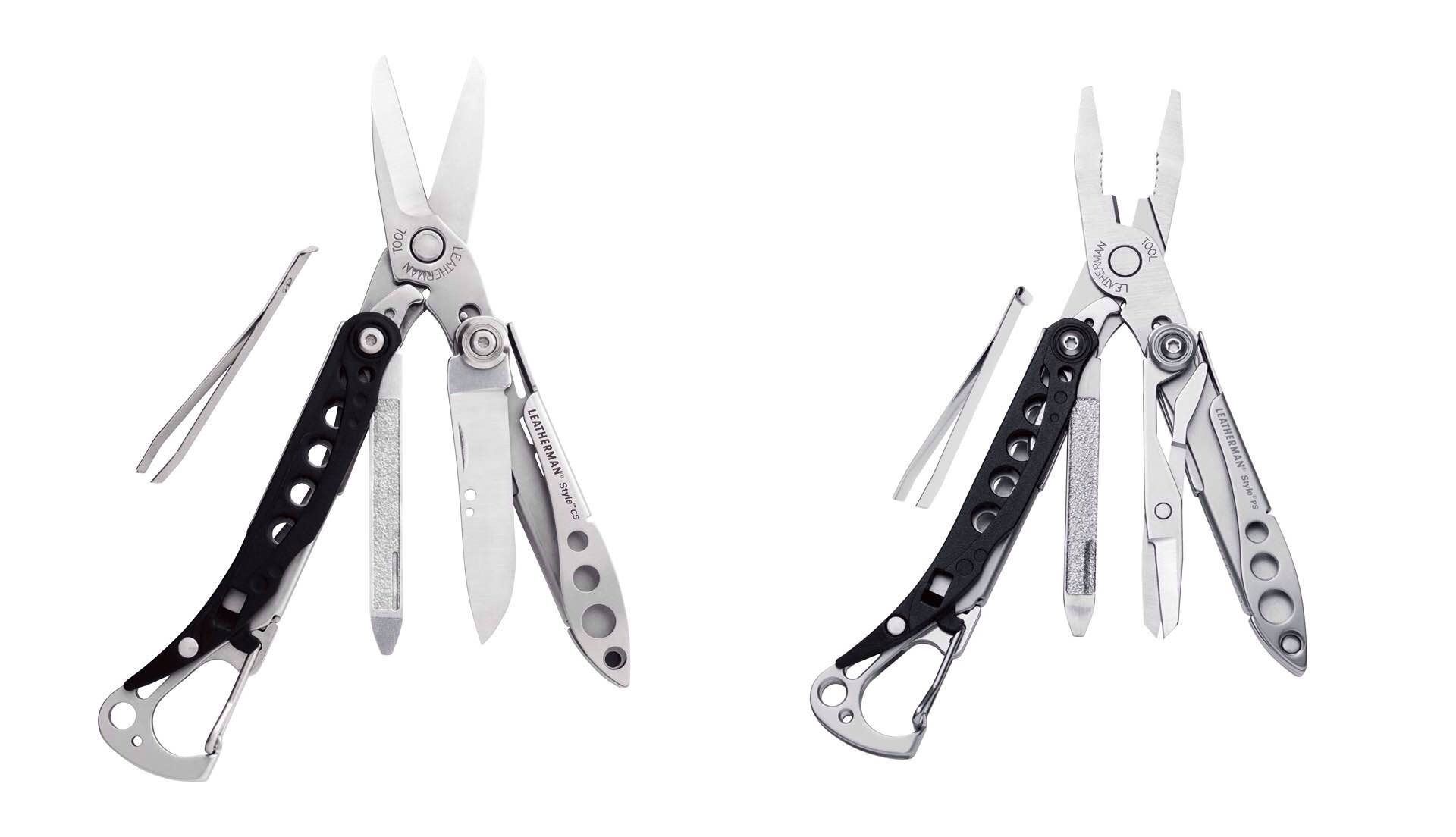 Leatherman Style CS and PS Clip-On Multi-Tools
These keychain-sized Leatherman multitools — dubbed Style CS and Style PS — are perfectly suited for light use and, thanks to their carabiner clips, can easily be attached to (and detached from) your key ring or elsewhere. They look pretty similar on the surface, and do in fact share some features and tools in common:
Carabiner clip, which doubles as a bottle opener (not the best opener, but gets the job done).
Nail file, tipped with a flat/Phillips screwdriver.
100% stainless steel body.
Glass-filled nylon scale handle, which sheathes a tiny set of tweezers.
But open them up and you'll notice subtle differences, as I'll lay out below.
Leatherman Style CS ($19):
Large spring-action scissors. These are the primary tool, and are pretty awesome.
Clip-point knife blade, made of 420HC steel.
Leatherman Style PS ($20):
Spring-action pliers (regular and needlenose) + wire cutters, in place of the Style CS's larger scissors.
Smaller pair of spring-action scissors (which work surprisingly well for their size) in place of the Style CS's knife blade.
They're advertised as "TSA compliant", and some people have had great luck in that area, but obviously your mileage may vary.
Check them out on Amazon.