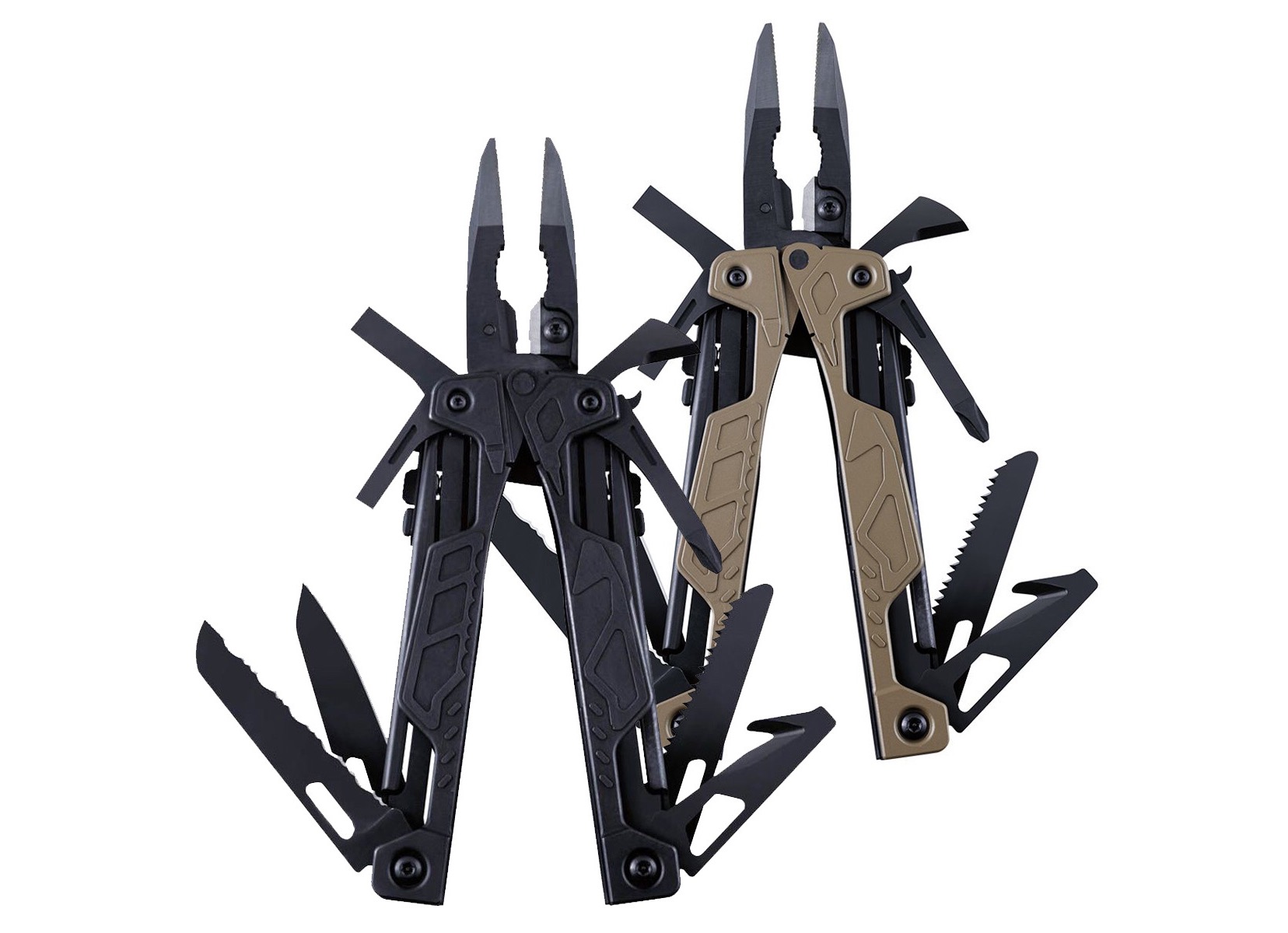 Leatherman OHT Multi-Tool
With most "one-handed" multi-tools, you get the option of one-hand-opening pliers OR one-hand-opening blades. With the Leatherman OHT ("one-handed tool"), both of these functions are combined into a single heavy-duty unit, along with 14 other tools. Here's the full list:
Spring-action needlenose pliers
Spring-action regular pliers
Spring-action 154CM replaceable hard-wire cutters
Spring-action 154CM replaceable wire cutters
420HC knife
420HC serrated knife
Saw
Strap cutter
#8-32 cleaning rod/brush adapter
Can opener
Bottle opener
Oxygen tank wrench
Phillips wcrewdriver
Large screwdriver
Medium screwdriver
Small screwdriver
All of the tools lock into place when open, and the handles are visually imprinted so you can quickly identify where each tool is. Get the Leatherman OHT on Amazon in black ($80) or coyote tan ($90). Each comes with your choice of a black or brown molle sheath.
If this tool isn't quite your style, check out Leatherman's "Style CS" and "Style PS" clip-on multi-tools.