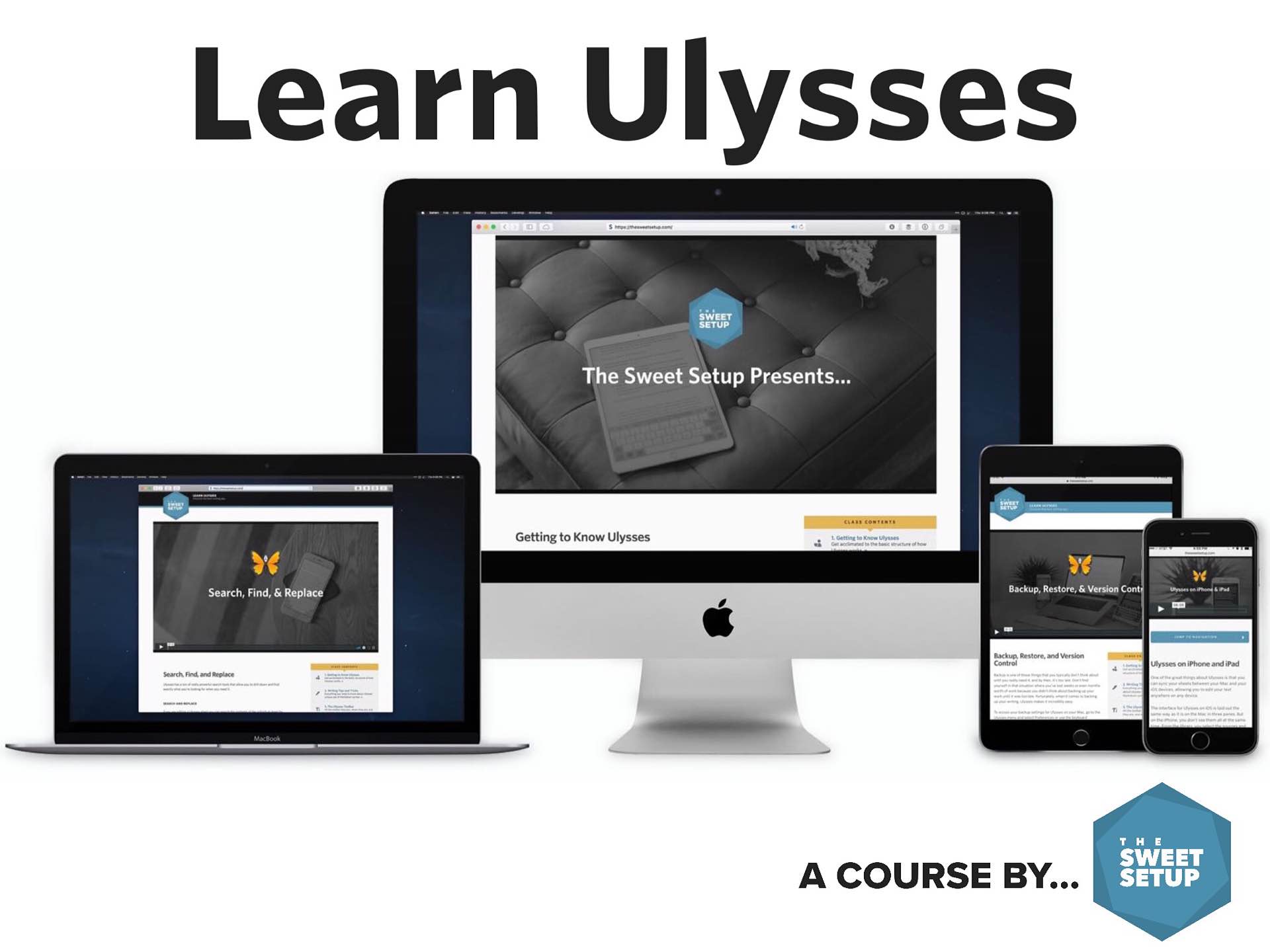 'Learn Ulysses' — A Sweet Setup Course
At our sister site, The Sweet Setup, we deemed Ulysses the best pro writing app for Mac and iOS. It provides all the tools you need to be a more productive writer while still maintaining a simple interface that limits distractions so you can focus on accomplishing your writing goals.
As such, we wanted to help you learn Ulysses and discover everything it's capable of doing, which is why we've created the Learn Ulysses course, a series of easy video tutorials to help you take advantage of everything Ulysses can do so you can get on top of things and be more productive. It will seriously change how you get your writing work done.
The full "Pro" course ($23 until September 5th, 2017, when it will go up to $29) includes seven videos + more:
Getting to Know Ulysses
Writing Tips and Tricks
The Ulysses Toolbar
The Main Features
Ulysses on iPhone and iPad
Backup, Restore, and Version Control
Powerful Search, Find, and Replace
Hidden Gems Worksheet
Setup Interviews
A "Basic" course ($19) is also available and includes only the first five videos listed above.