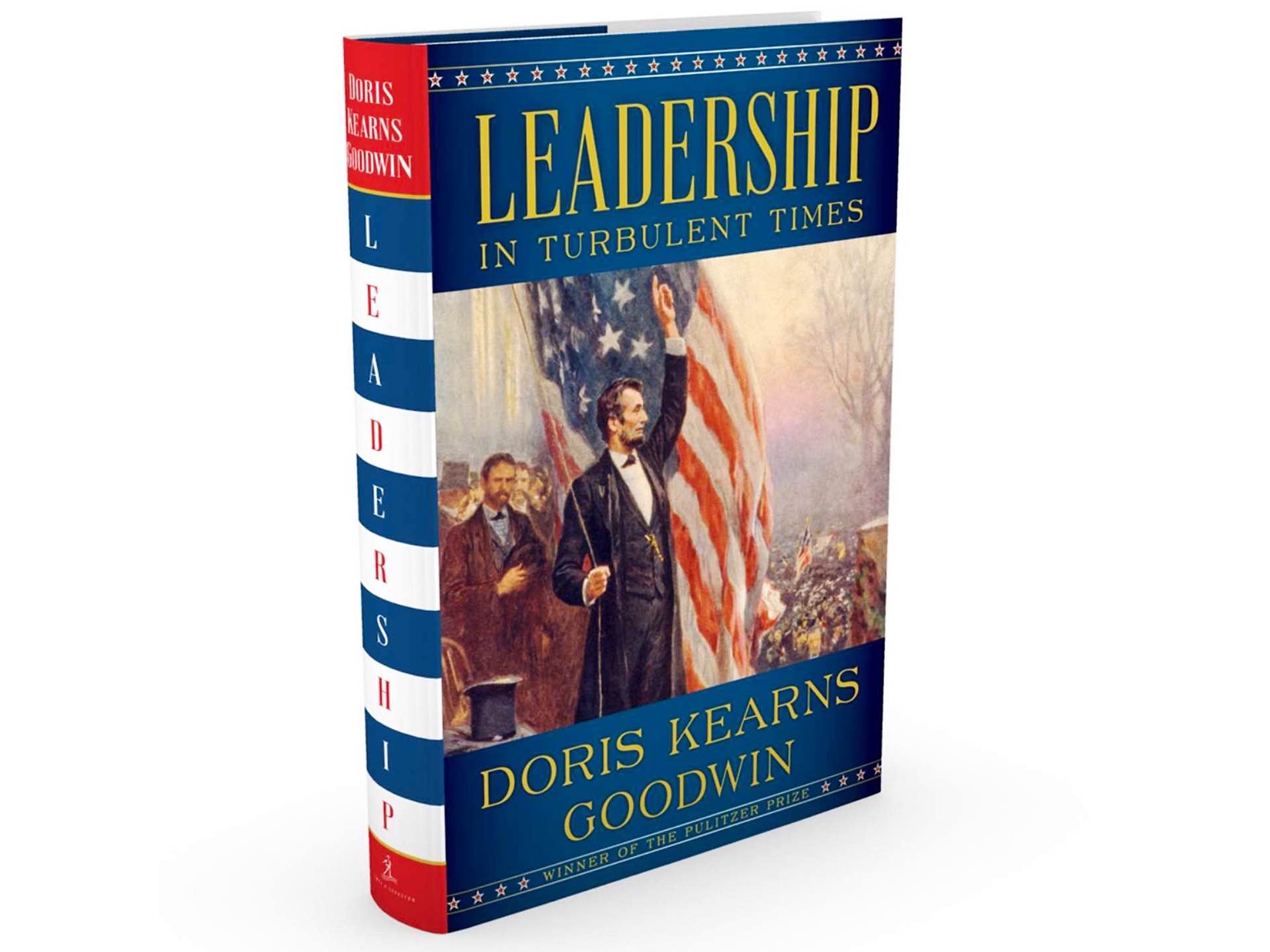 'Leadership: In Turbulent Times' by Doris Kearns Goodwin
Doris Kearns Goodwin's 2018 book Leadership: In Turbulent Times could be described as a sort of alternate-reality Mount Rushmore wherein she profiles the careers and leadership qualities of four influential US presidents: Abraham Lincoln, Theodore Roosevelt, Franklin Roosevelt, and Lyndon Johnson.
For each one, she distills how their unique skillsets allowed them to accomplish so much in the face of adversity:
In this culmination of five decades of acclaimed studies in presidential history, Pulitzer Prize-winning author Doris Kearns Goodwin offers an illuminating exploration into the early development, growth, and exercise of leadership.

Are leaders born or made? Where does ambition come from? How does adversity affect the growth of leadership? Does the man make the times or do the times make the man?

In Leadership in Turbulent Times, Goodwin draws upon four of the presidents she has studied most closely—Abraham Lincoln, Theodore Roosevelt, Franklin D. Roosevelt, and Lyndon B. Johnson (in civil rights)—to show how they first recognized leadership qualities within themselves, and were recognized by others as leaders.

No common pattern describes the trajectory of leadership. Although set apart in background, abilities, and temperament, these men shared a fierce ambition and a deep-seated resilience that enabled them to surmount uncommon adversity. At their best, all four were guided by a sense of moral purpose. At moments of great challenge, they were able to summon their talents to enlarge the opportunities and lives of others.

This seminal work provides an accessible and essential road map for aspiring and established leaders in every field. In today's polarized world, these stories of authentic leadership in times of apprehension and fracture take on a singular urgency.
Ryan Holiday named it one of his favorite reads of 2020:
This is an absolutely incredible book. I think I marked up nearly every page. [It] is so clearly the culmination of a lifetime of research… and yet somehow not overwhelming or boring. Distillation at its best! I have read extensively on each of [these] figures and I got a ton out of it. Even stuff I already knew, I benefited from Goodwin's perspective.
These four historical figures are each worth studying in their own ways, and considering how Goodwin has already written whole biographies about them — not to mention actually working for one of them (LBJ) in her youth — you can bet she had some unique insights and sources to pull from as she compiled this aspirational volume.
Get the book in these formats: