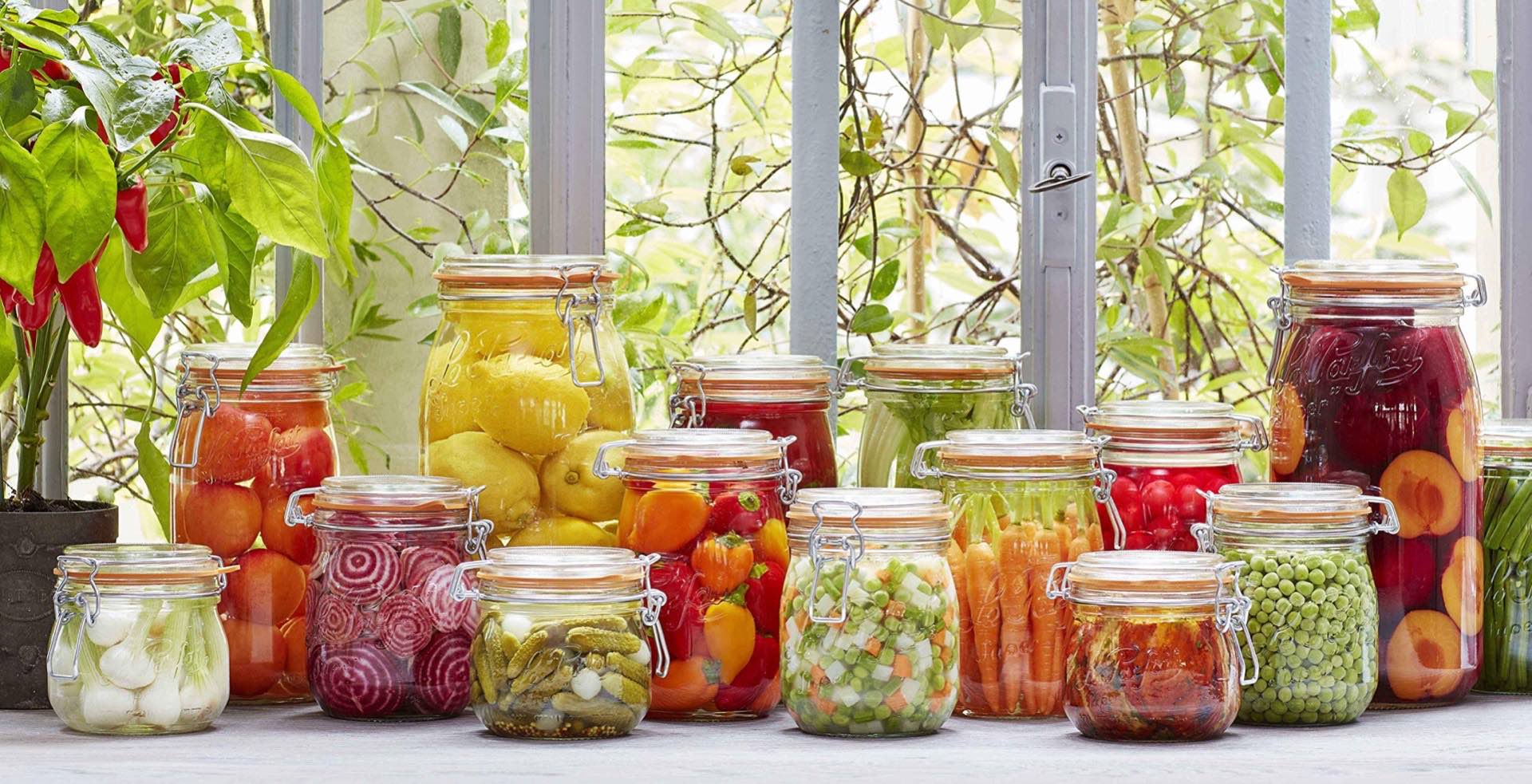 Le Parfait "Super" Glass Jars and Terrines
Since the 1930s, French company Le Parfait has been designing and manufacturing iconic, beautiful glass jars and terrines for long-term food preservation and canning purposes.
With their wide mouths and signature orange rubber hermetic seals, these thick wire-hinged jars are ideal not only for pickling vegetables and storing more liquid items like soups, sauces, and jams, but also for storing bulk dry goods like beans, oatmeal, rice, etc. You can even use them for your fermentation projects.
Weird as it sounds, the sponsor read at 6:52 of this video is something worth watching to catch a glimpse of the jars in action:
In addition to being useful in your own home, Le Parfait jars are perfect vessels for gifting your homemade delicacies to friends and loved ones. Some people even use them as decor — for example, as flower vases.
Amazon carries various sizes and numbers of each style, as listed below.
Super Jar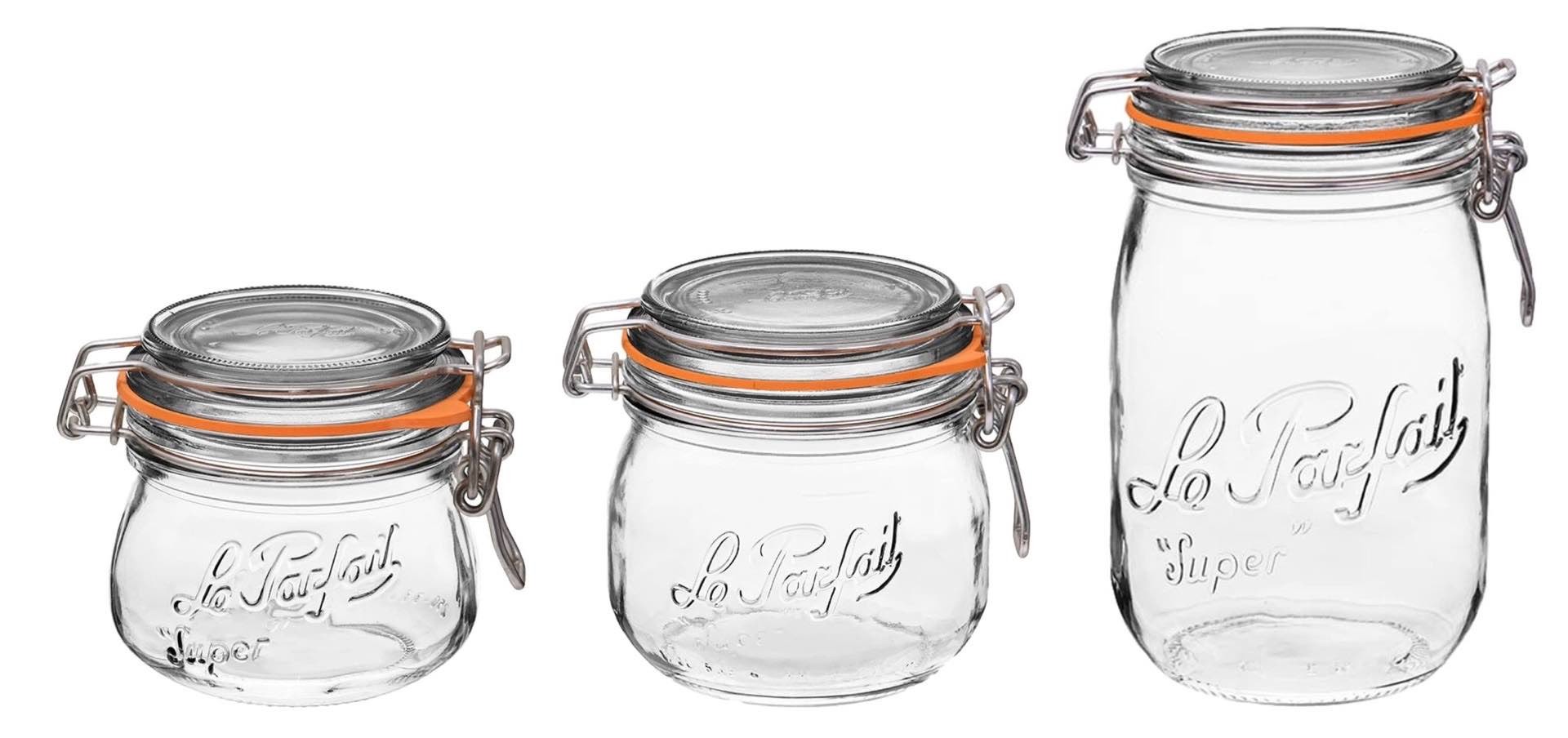 Super Terrine