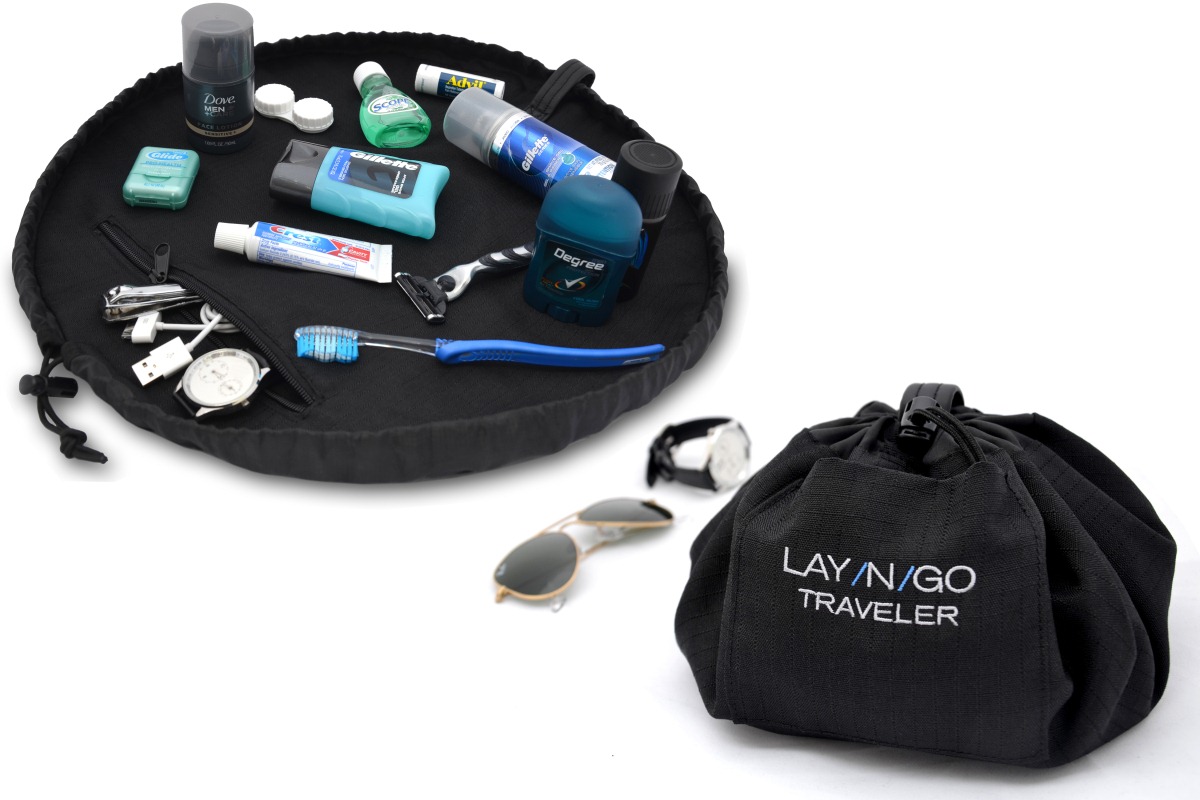 Lay-N-Go Traveler
When my wife and I stay in hotels during trips, one hassle we always hate dealing with is keeping track of our toiletries. It seems like something always ends up being misplaced or left behind when we check out. The Lay-N-Go Traveler might be just what we need.
It's essentially a small bag that opens up flat when you loosen the nylon cord, revealing its contents and acting as a sort of circular placemat for your toiletries. It's water-repellant (which is smart since it will likely be hanging out near bathroom sinks most of the time) and it has a lip around the edge to keep anything from just rolling out. It also has a small zippered pocket on the inside surface for storing smaller items.
When you're ready to pack everything up, just pull the cord tight and off you go.