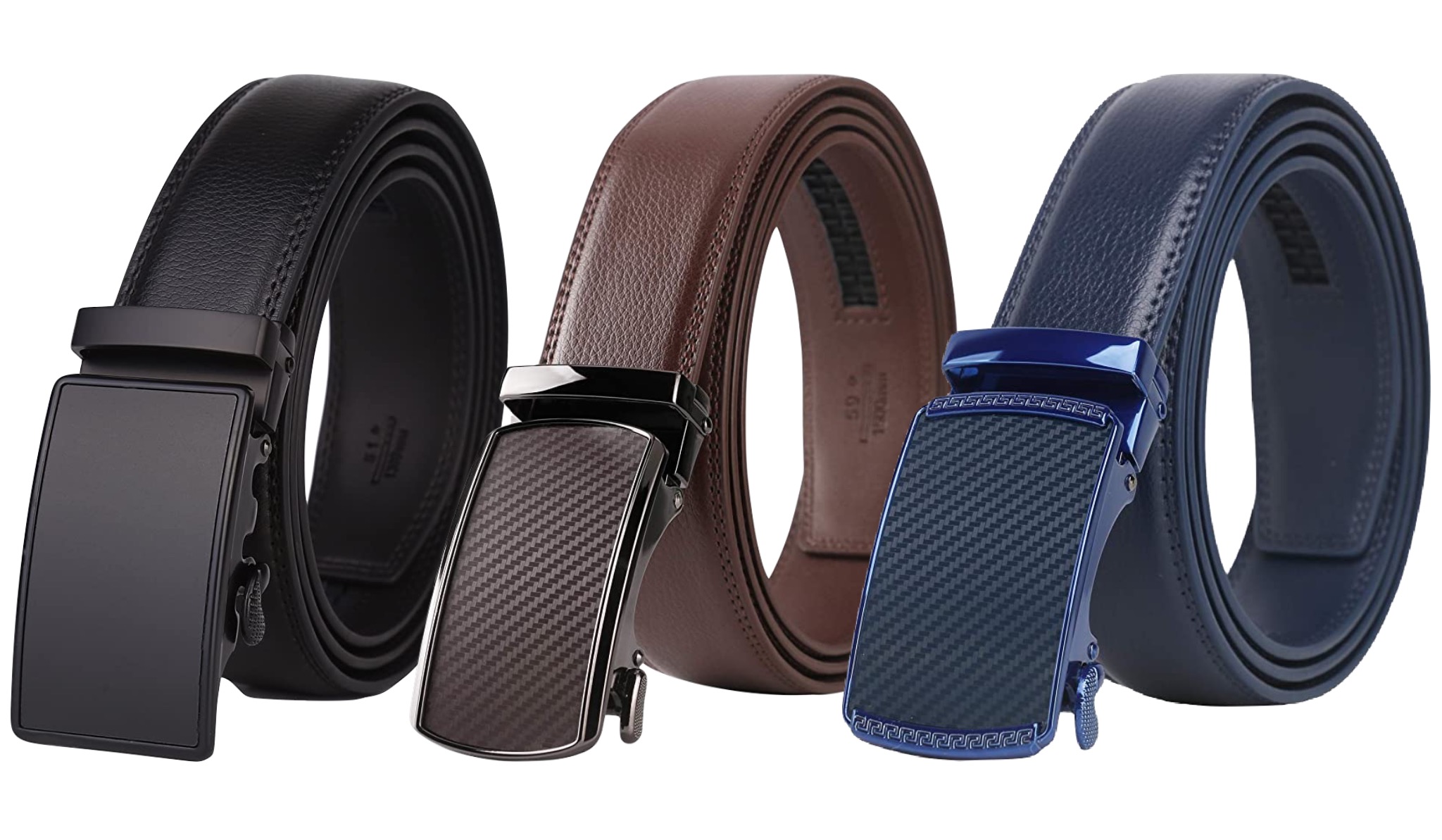 Lavemi Men's Leather Ratchet Belts
Belts with holes are a thing of the past. Belt buckle technology has come a long way since the Iron Age, and it's about time your wardrobe showed it.
Take these ratchet belts, for example. Rather than sticking a single prong through a series of holes that gives the illusion of selecting the best fit, belts like these employ a strip of "teeth" on the back side, giving the buckle 38 (!) different places to grip onto when you secure it.
It's a lot like the difference between a cheap coffee grinder with half a dozen adjustments versus a good espresso grinder with dozens of micro adjustments — it's just easier to dial in the right fit.
The detachable buckle makes it easy to trim down any excess off the end before reattaching it, which is doubly nice if you start losing weight after buying the belt, you go-getter, you.
They've got a whole bunch of colors and buckle styles to choose from, ranging from $19 to $38 depending on color and size.