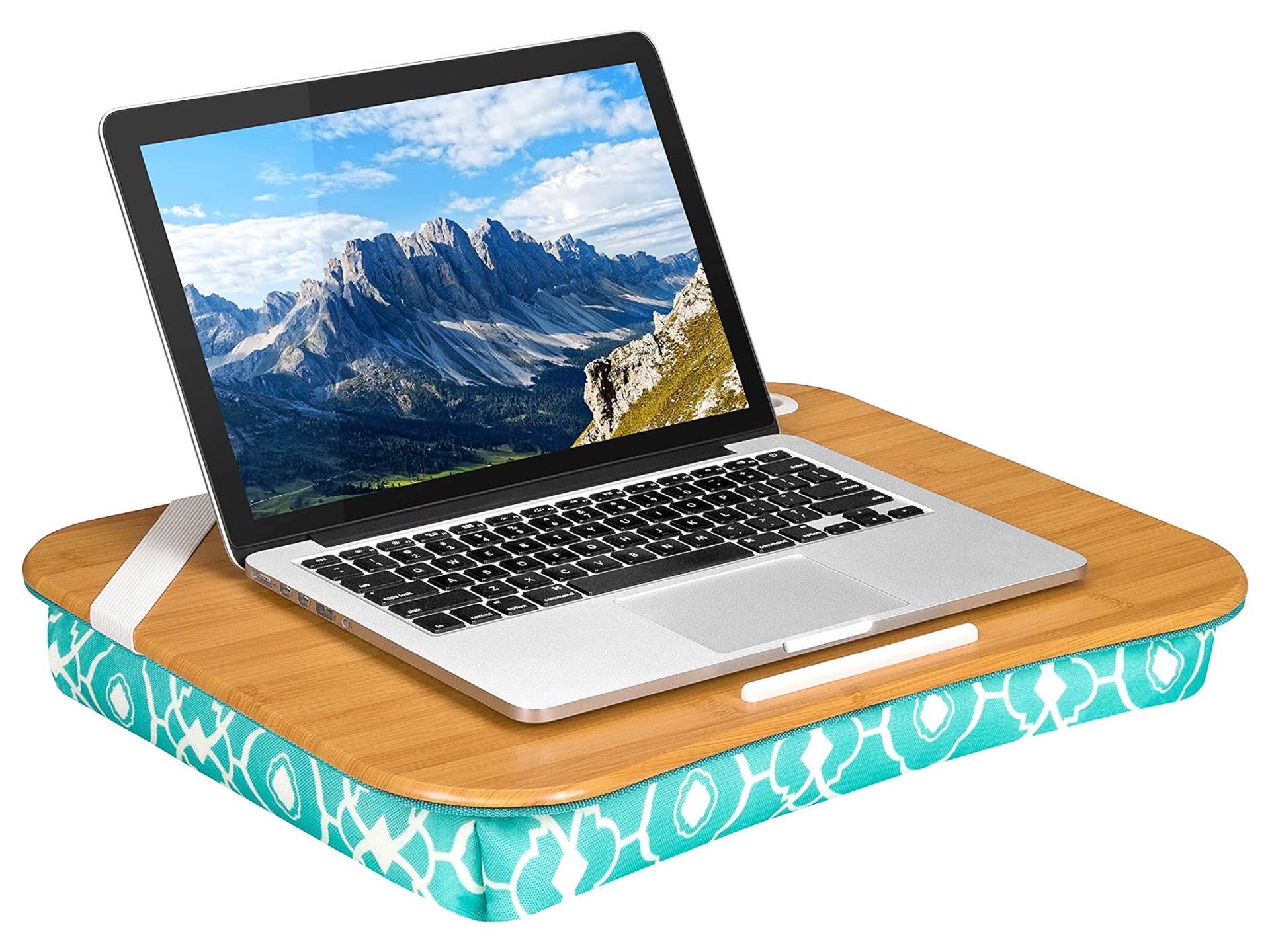 LapGear Designer Lap Desk
Let's be honest, not everyone is #blessed with a sweet desk at home to sit at all day, much less a dedicated office workspace. I daresay most of us are doing our work or schoolwork on beds and couches right now.
If that sounds like you, these lap desks by LapGear are a way better alternative to staring downward at your laptop or iPad for hours, or even sitting a pillow on your lap for a better angle. In fact, you get the same sort of comfiness of a pillow underneath, with the added benefit of a flat surface on top to rest your device on.
What's more, that solid desk area has a slot for your phone to rest in (horizontally or vertically, depending on size), an elastic band at the upper left to hold a notepad or other object in place, and the front ledge is slightly raised to keep things from sliding off into your lap while you work/study.
The "Designer" bit in the name comes from the fact that they offer a number of colorways to match your home decor, if that's important to you.
The medium size is $30 on Amazon and fits laptops up to 15.6″, while the large size is $50 and accommodates devices up to 17.3″.