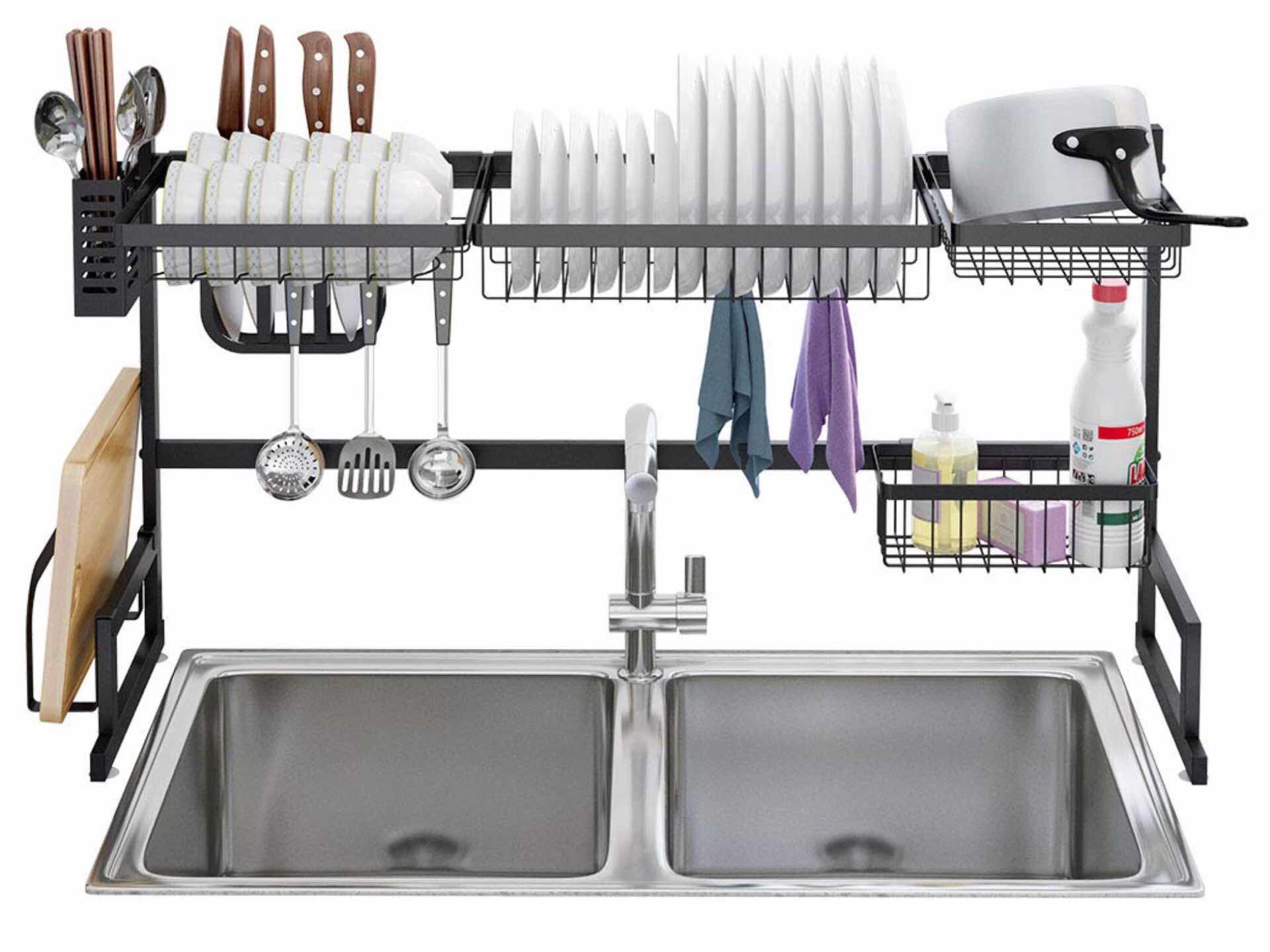 Langria Over-the-Sink Dish Drying Rack
As much as I like the Simplehuman steel frame dish rack, it's a little small for my growing family's needs. And as we're still handwashing our dishes — we don't have a washer in our RV — we need a better system to handle it all.
Enter this over-the-sink dish rack by Langria. It's an easy-to-assemble U-shaped frame — made from rustproof, powder-coated 201 stainless steel — that really offers enough space for everything without getting in the way of your sink faucet or taking up counter space. It comfortably holds up to 88 lbs of dishes, made all the more secure by suction cups on the bottom to keep the rack in place.
And since the whole thing rests over your sink, there's no need to worry about funneling water anywhere. Everything naturally drains where it's supposed to.
Included with the rack are a series of hooks, snap-on baskets, and holder racks for storing a variety of utensils and cutlery, cutting boards, dishwashing tools, and more. You can adjust the positions of all these things as you like, and if you ever feel the need to wash the pieces themselves, they're easy enough to remove.
Get your post-cleaning kitchenware in order by picking up this rack for $150 on Amazon. Be sure to check the sink/faucet measurements listed on the product page first! The one I just wrote about is for sinks at least 37.4″ wide. If yours is smaller, they also offer a 25.6″ wide one for $133.