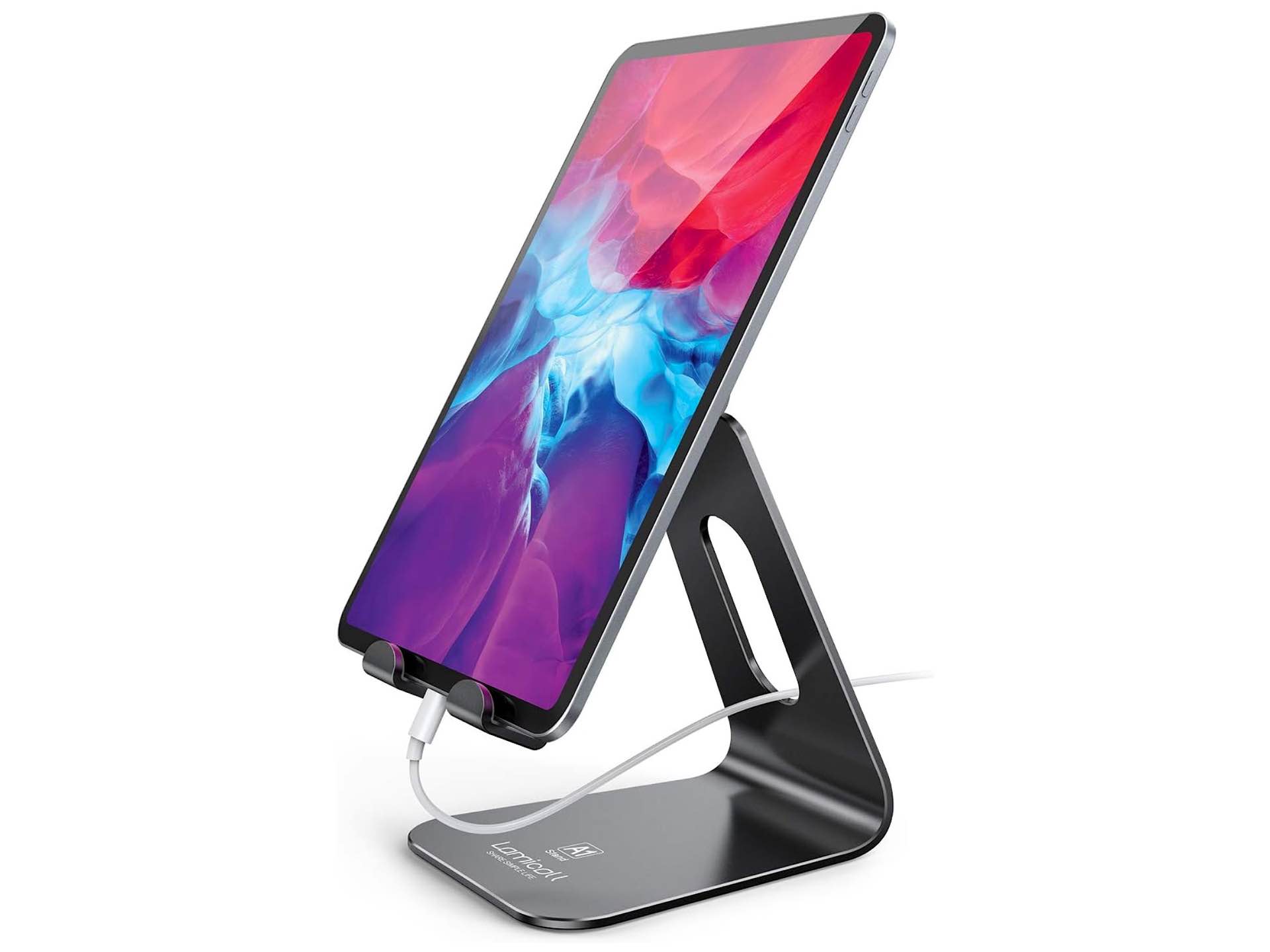 Lamicall Multi-Angle Tablet Stand
There's a certain 'coolness' factor that comes from using a magnetic iPad stand like the ones from Elago and MagFlött. But maybe you just need a simple way to elevate your iPad (or any non-magnetic tablet) to a better viewing height without costing $100 or more.
The Lamicall Tablet Stand is the one I'd recommend. It's made from a solid aluminum + titanium alloy that's pretty lightweight for how dense it feels, and despite its low price, it still has that Apple-esque vibe that's expected of so many accessories these days.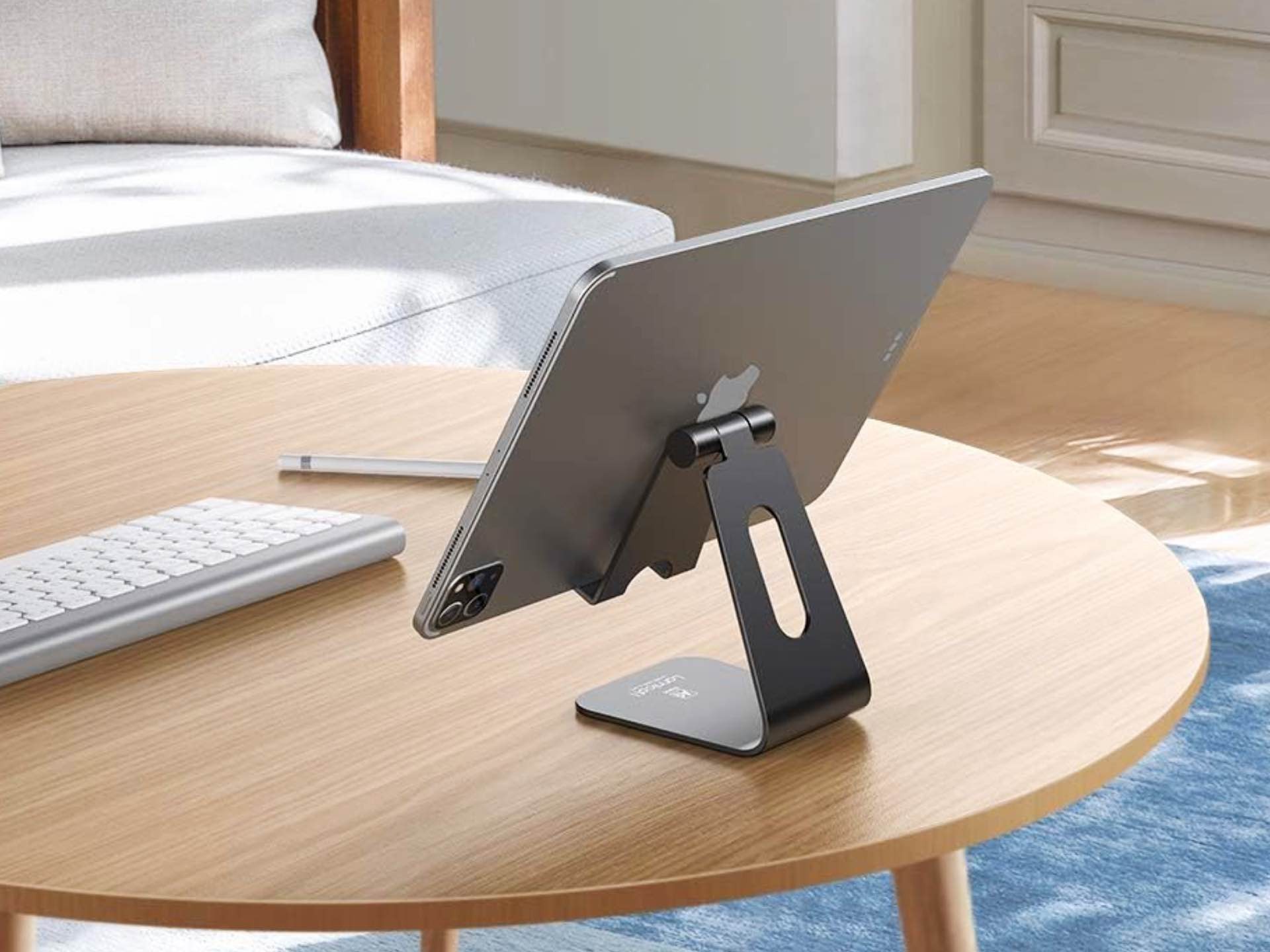 This stand lifts the device a few inches off your desk, table, or other surface, which can make all the difference when it comes to neck strain while working, reading, watching shows, cooking with recipes, etc. A hole on the back makes cable management easy, and the rubber "feet" pads keep the entire thing securely in place during use.
Get this well made and wallet-friendly stand for just $19 on Amazon. Works with all sorts of tablets and even smartphones, but double-check the device compatibility list on the item page to see if it will work for you before buying.