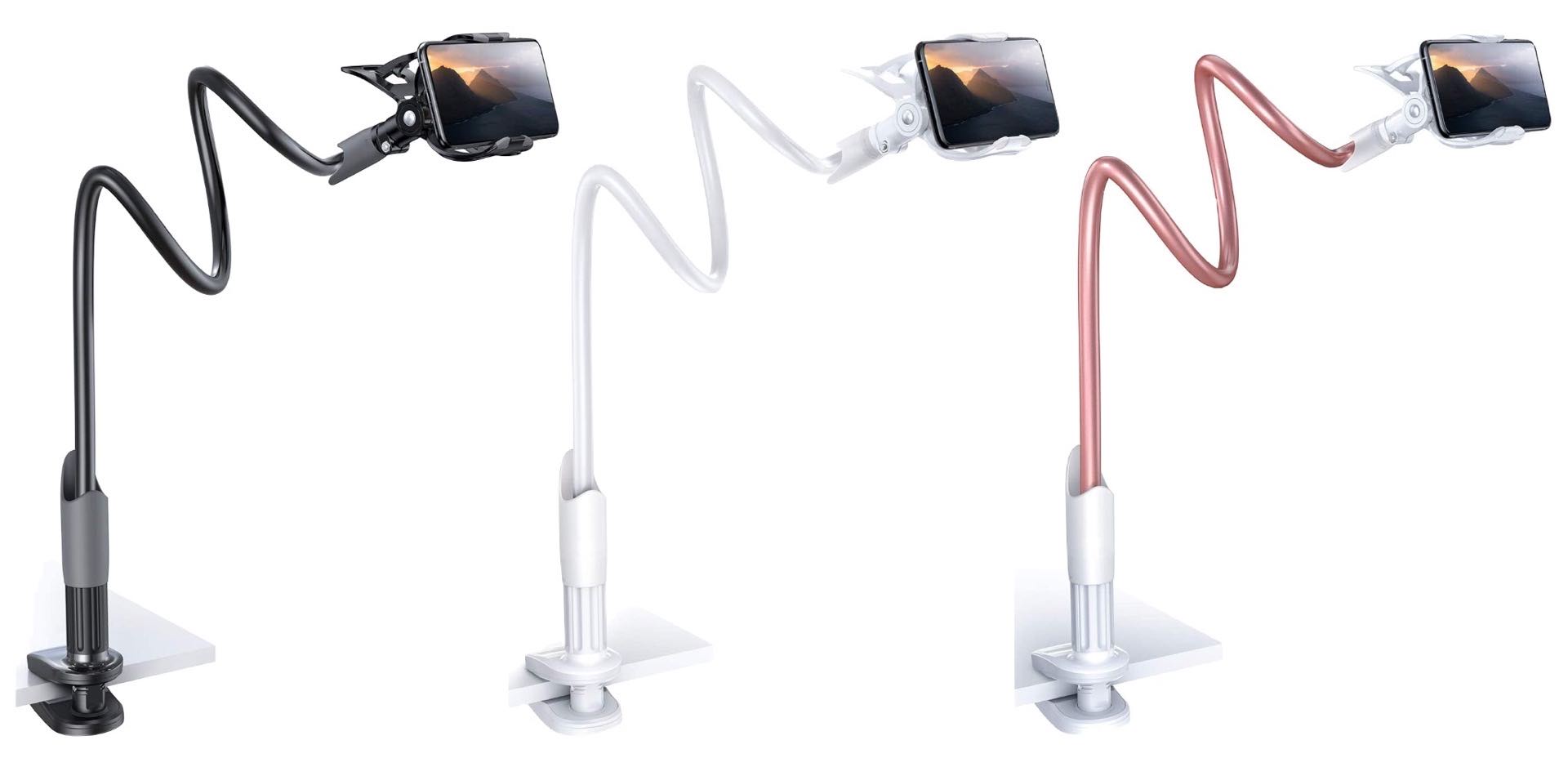 Lamicall LS05 Gooseneck Phone Stand
The makers of that solid aluminum laptop stand I wrote about a few weeks ago also make a multipurpose gooseneck phone holder that functions similarly to Tryone's gooseneck tablet stand but built more specifically with…well, phones in mind.
At the end of the 33.4″ arm — which strikes the right balance between flexible and sturdy — is a clamp that holds devices between 4″ and 6.5″, covering just about all smartphones or the Nintendo Switch.
The base at the other end is fitted with anti-slip silicone and can clamp onto surfaces between 0″ and 2.36″, so it works well for bed frames, nightstands, headboards, desks, end tables, kitchen counters, etc. without scratching any of them. I imagine you could also affix it to stationary exercise equipment for watching videos while you workout.
The stand is available in black, white, or rose gold for $25 on Amazon.