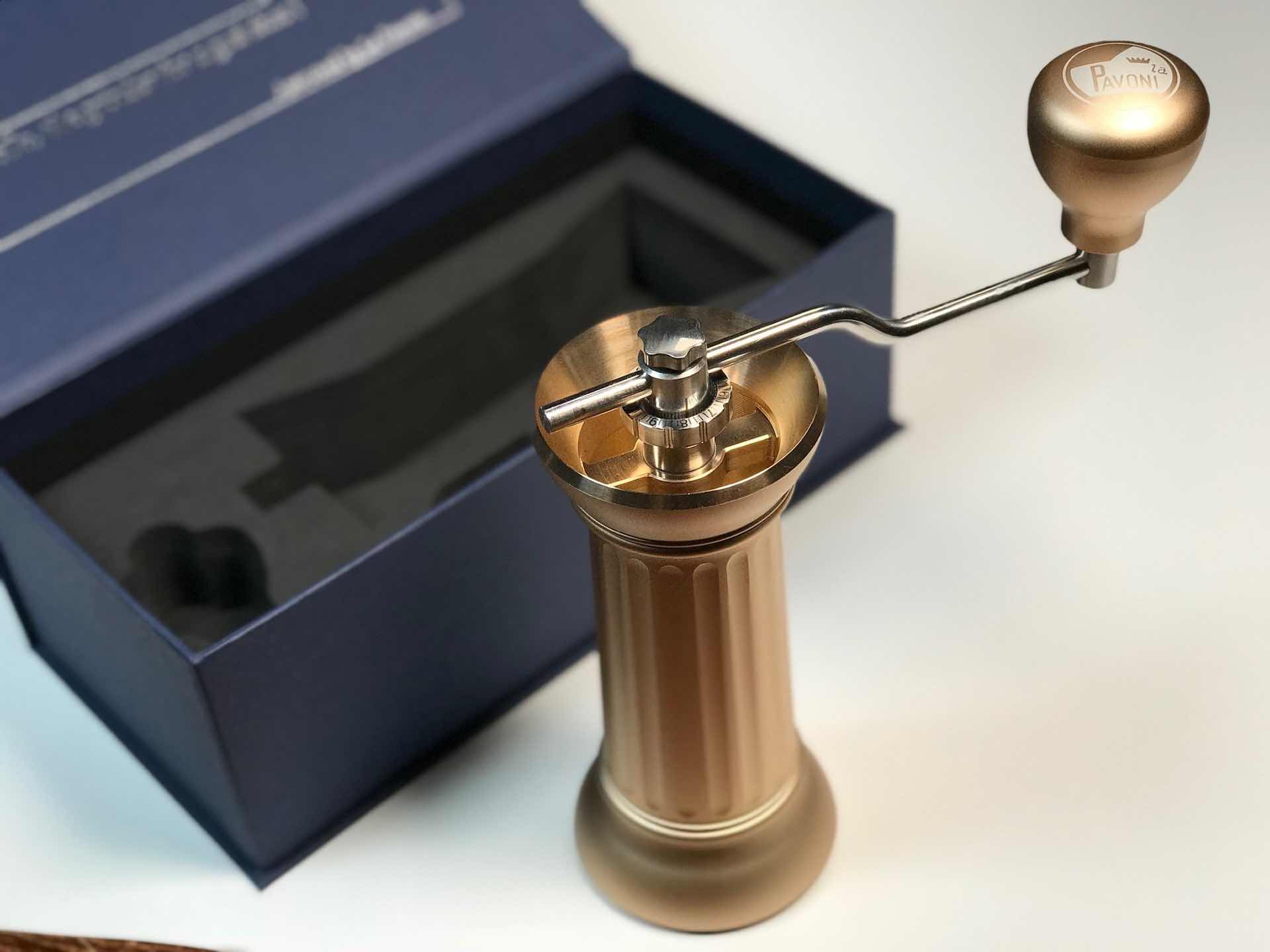 The Apollo Manual Coffee Grinder by La Pavoni
You don't often find manual coffee grinders as beautiful as La Pavoni's Apollo. It evokes the look of an ancient Greek column — an appropriate design, given its name — that immediately draws the eye in a way few other grinders can claim.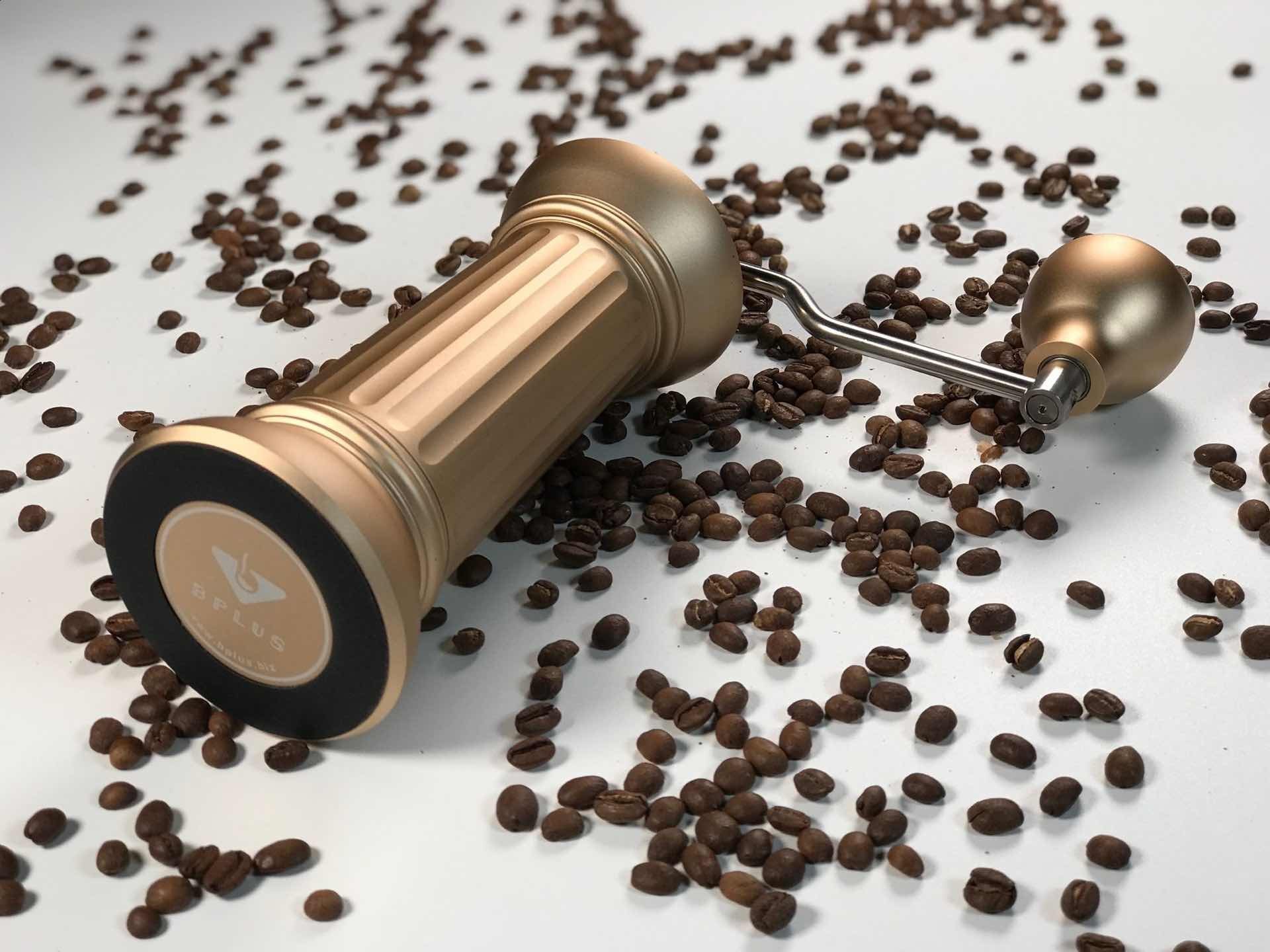 This grinder just oozes quality. The Apollo boasts a main unibody and other parts that are CNC machined from solid anodized aluminum. Even the crank handle feels super thick and solid. The 48mm Italmill conical burrs inside have a NanoTech coating that should protect them from corrosion and lend them a longer life.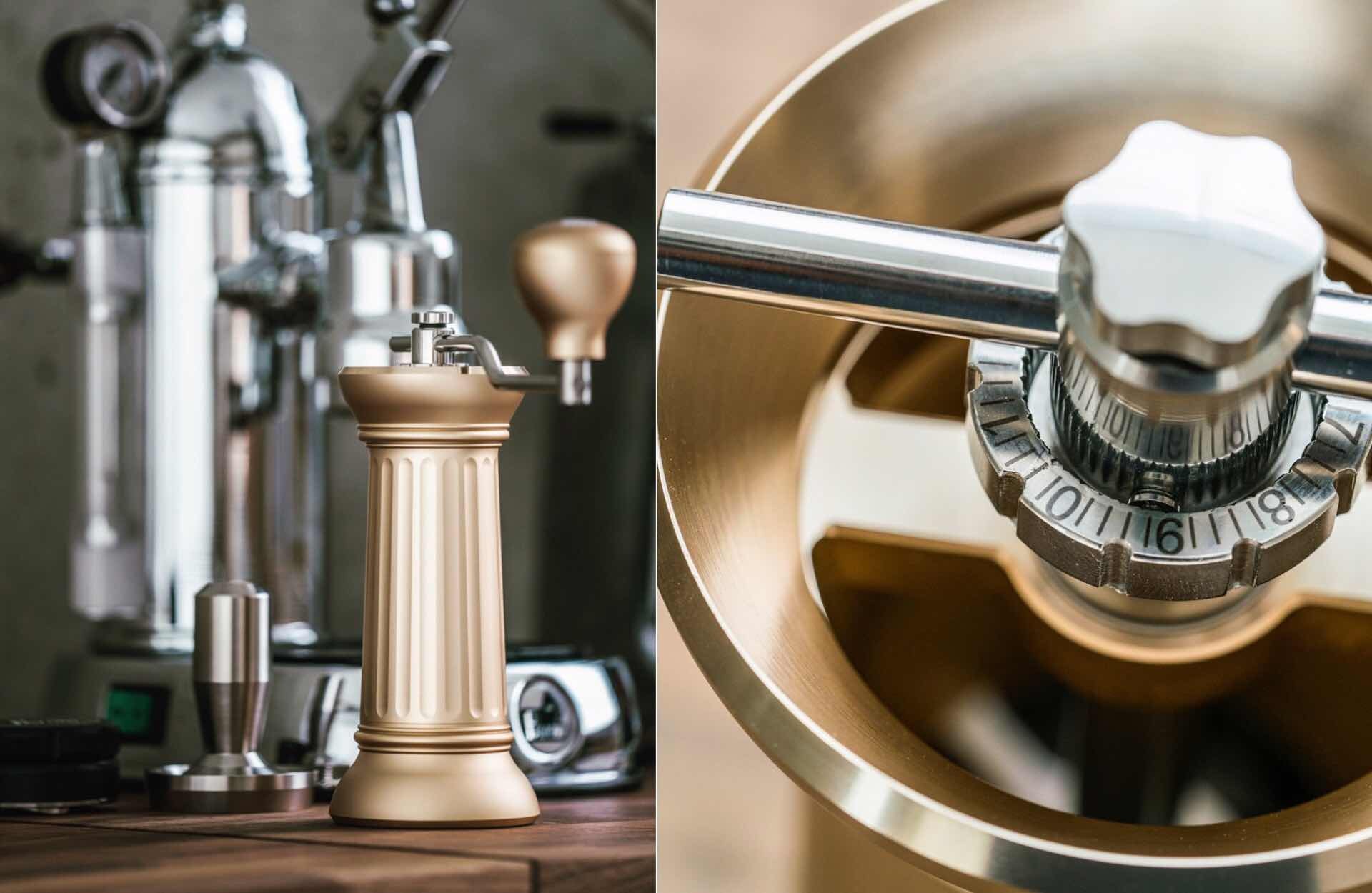 On the performance side, you can grind up to 25g of coffee at a time, with settings from coarse to espresso. It allows for surprisingly fine levels of adjustment, too. Turning the dial inside the top (pictured above, right) is a bit like spinning a rotary combination lock except…clickier.
Those vertical grooves on the "column" aren't just for looks either; they make it easy to hold while grinding so you don't have to grip it so tightly like you do with, say, my beloved Porlex JP-30.
Watch the "Peaceful Cuisine" guy grind espresso with the Apollo:
The Apollo grinder comes in four colors: champagne gold (my favorite), matte black, silver, and something called "grape champagne gold" (a sort of brassy rose gold, I'd say). Each one is $280 at BPLUS, La Pavoni's exclusive distributor.