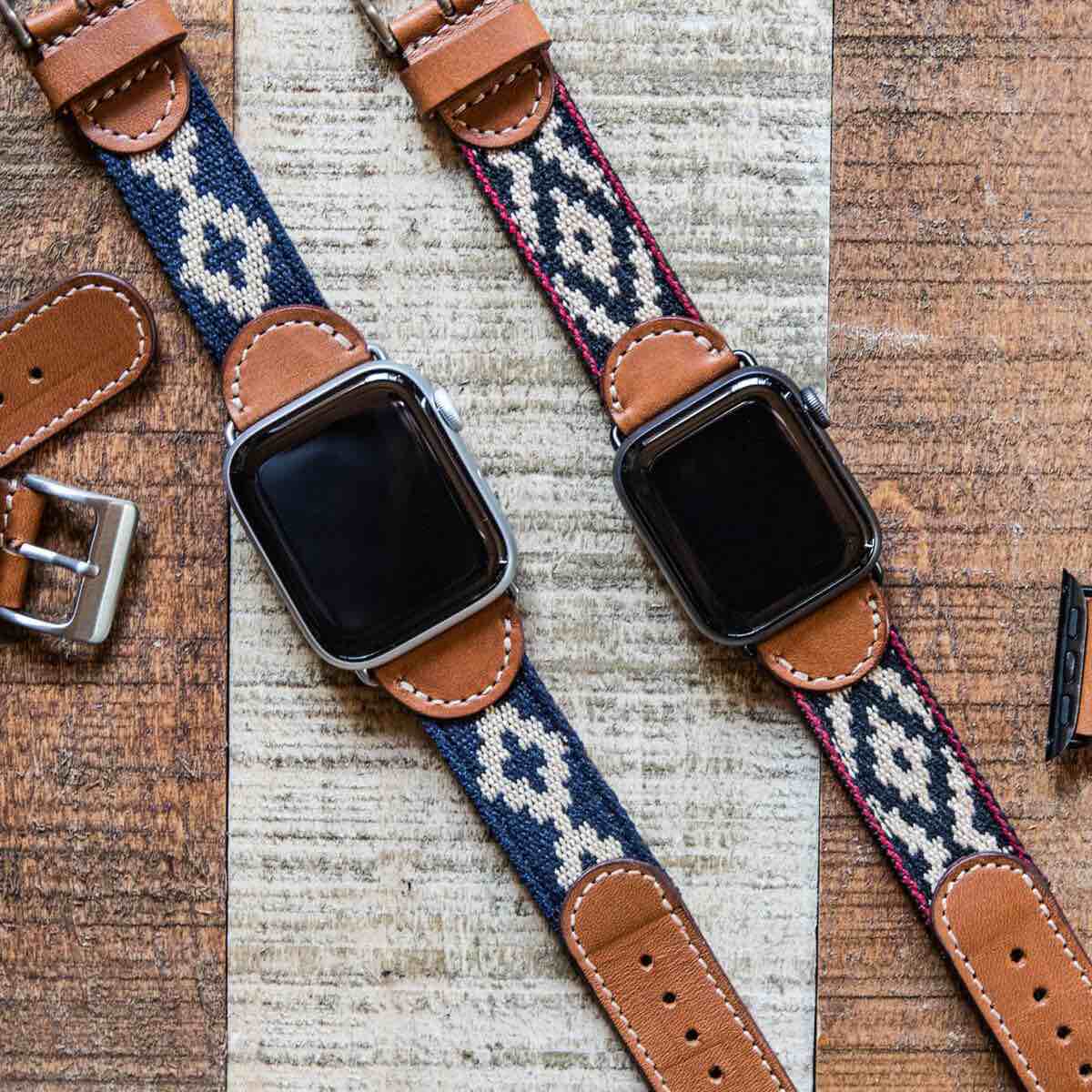 La Matera Apple Watch Bands
La Matera, makers of the handsome Diplomático Wallet, also offer a range of Apple Watch bands with the same rugged yet sophisticated flair. Each is made from supple, vegetable-tanned cognac leather, atop which is a layer of imported Argentine woven fabric with various color pairings and patterns to choose from.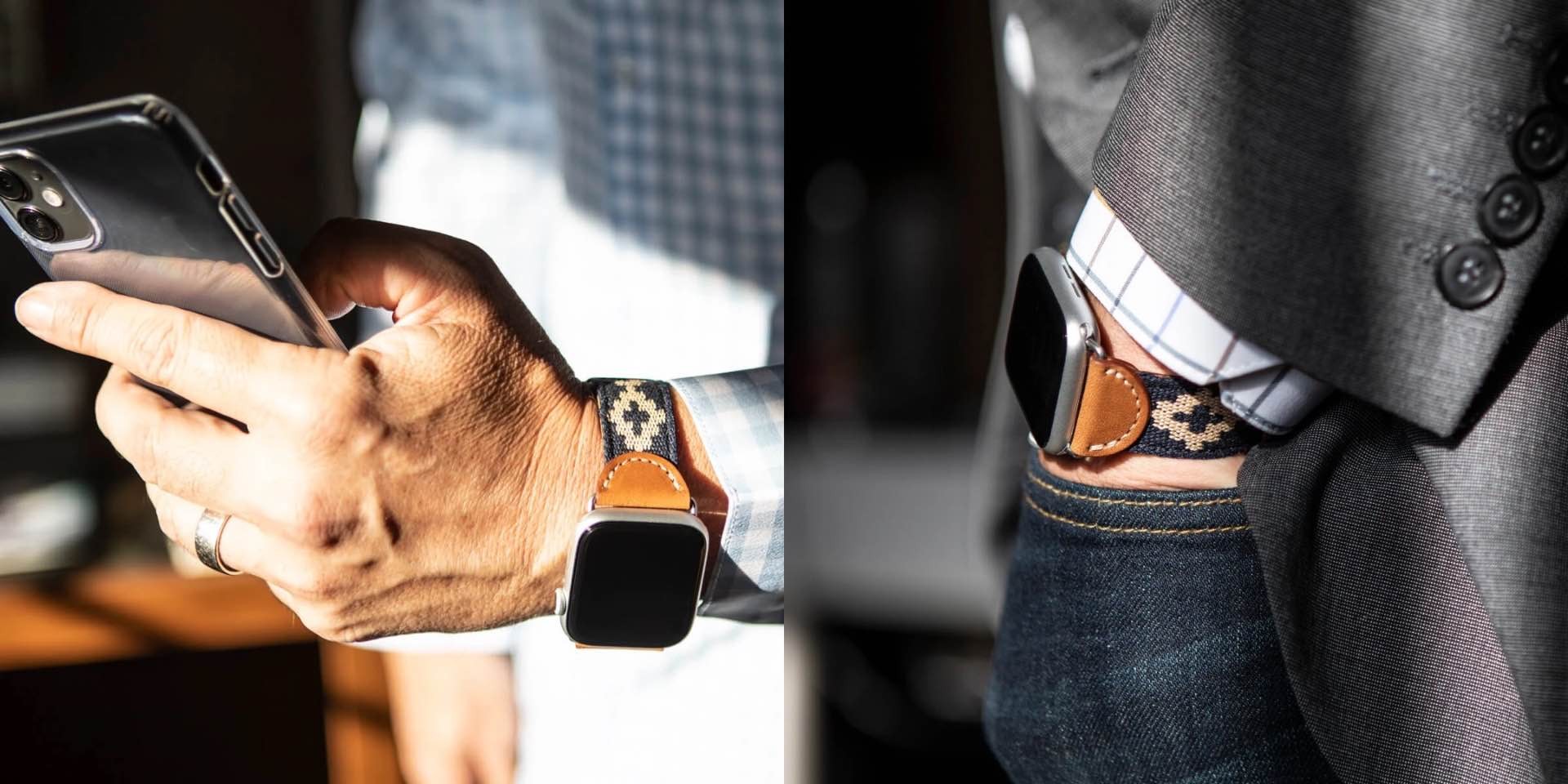 There are five variations available:
Each one offers your choice of Space Black or Silver stainless steel attachment hardware, and comes in either 44mm/42mm (large) or 40mm/38mm (small) case sizes.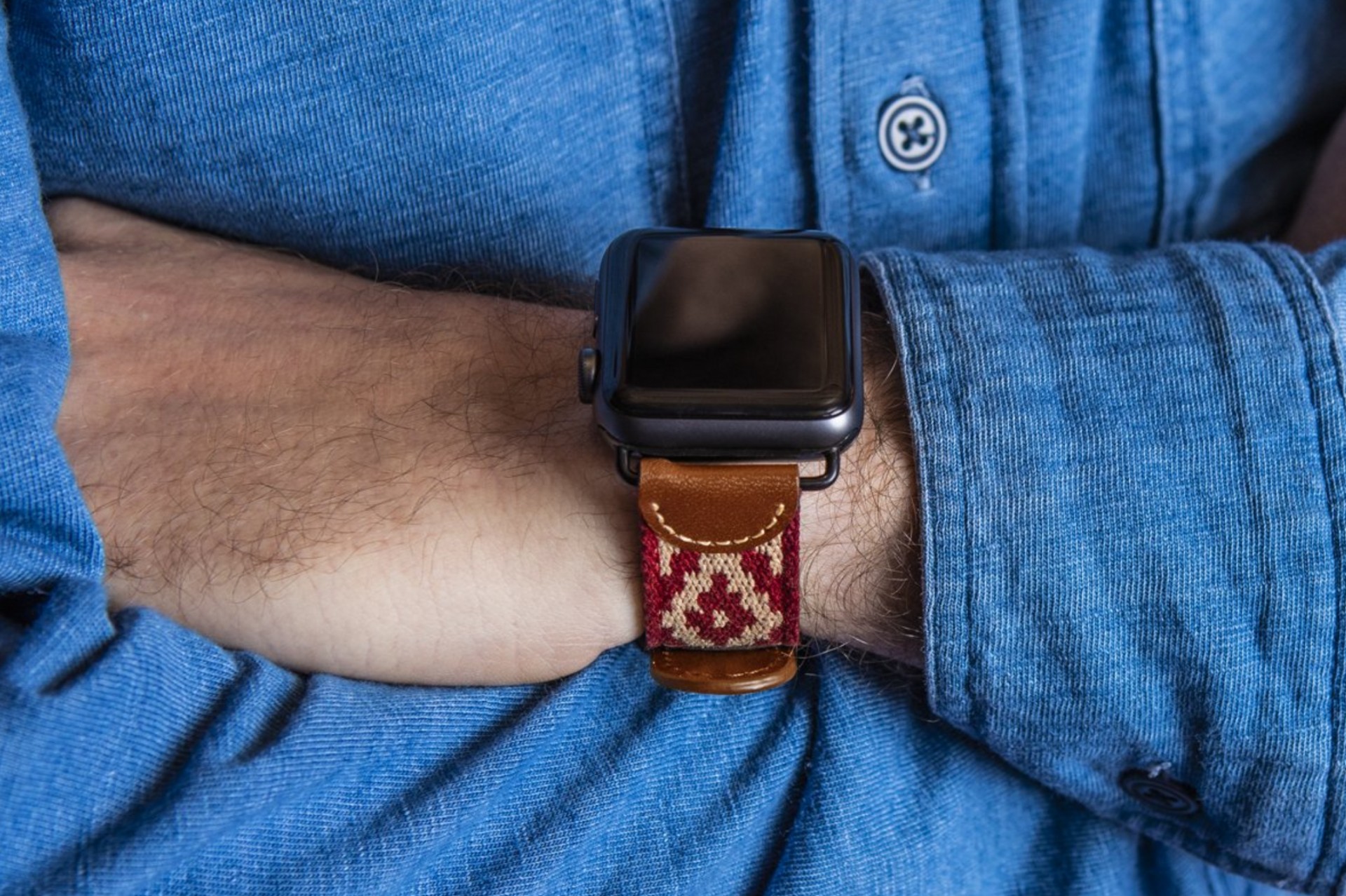 Get your Apple Watch band for $145 at La Matera.