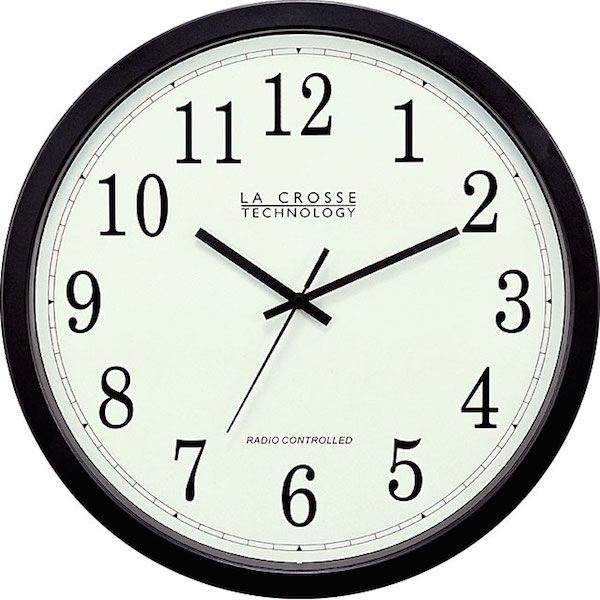 La Crosse Technology Atomic Clock
We've got a clock in every classroom at the school I work at. Adjusting each clock for daylight savings time would take us quite a while. To save us from the hassle, we've got a La Crosse Technology WT-3143-H 14-Inch Atomic Wall Clock in every single classroom.
The clock has a built-in antenna that receives signals from the WWVB radio transmitter in Fort Collins, Colorado. It runs on 1 AA battery.
Get it on Amazon for $28.45.