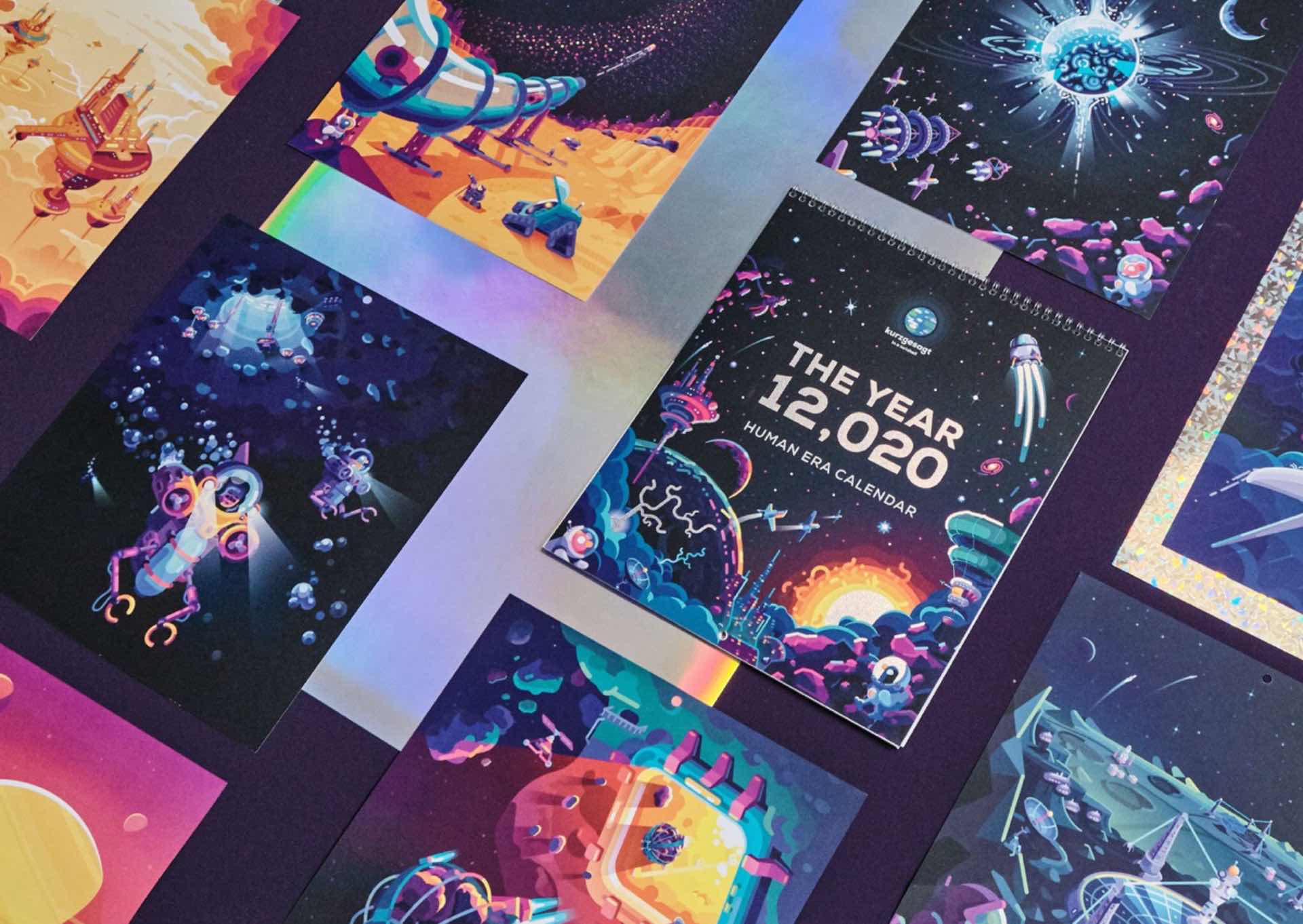 Kurzgesagt "12,020 Human Space Era" Calendar
As they did around this time last year (and the two years before that), the people behind the Kurzgesagt – In a Nutshell YouTube channel have released a calendar for the upcoming year. No, silly, I'm not talking about 2020 — I mean the year 12,020.
That's right, the limited-edition "12,020 Human Space Era" calendar is here and ready for your open wallet. Rather than focusing on the history and past achievements of humanity, this year's edition turns its gaze to the future:
This year's calendar focuses on the future of humanity and how we will explore space in the next 10,000 years. 12 detailed illustrations will take you to the liquid gas oceans on Titan, colonies on Mars, the storm clouds on Uranus, and many more stops on humanity's biggest journey yet. The calendar also features our most intricate cover design to date, finished with beautiful holographic foil to immerse you in the Kurzgesagt space experience. Buy it now or regret it forever.
The 13-page calendar measures 11″ x 13″ and is bound with a silver spiral for easy flipping through the brilliant artwork throughout: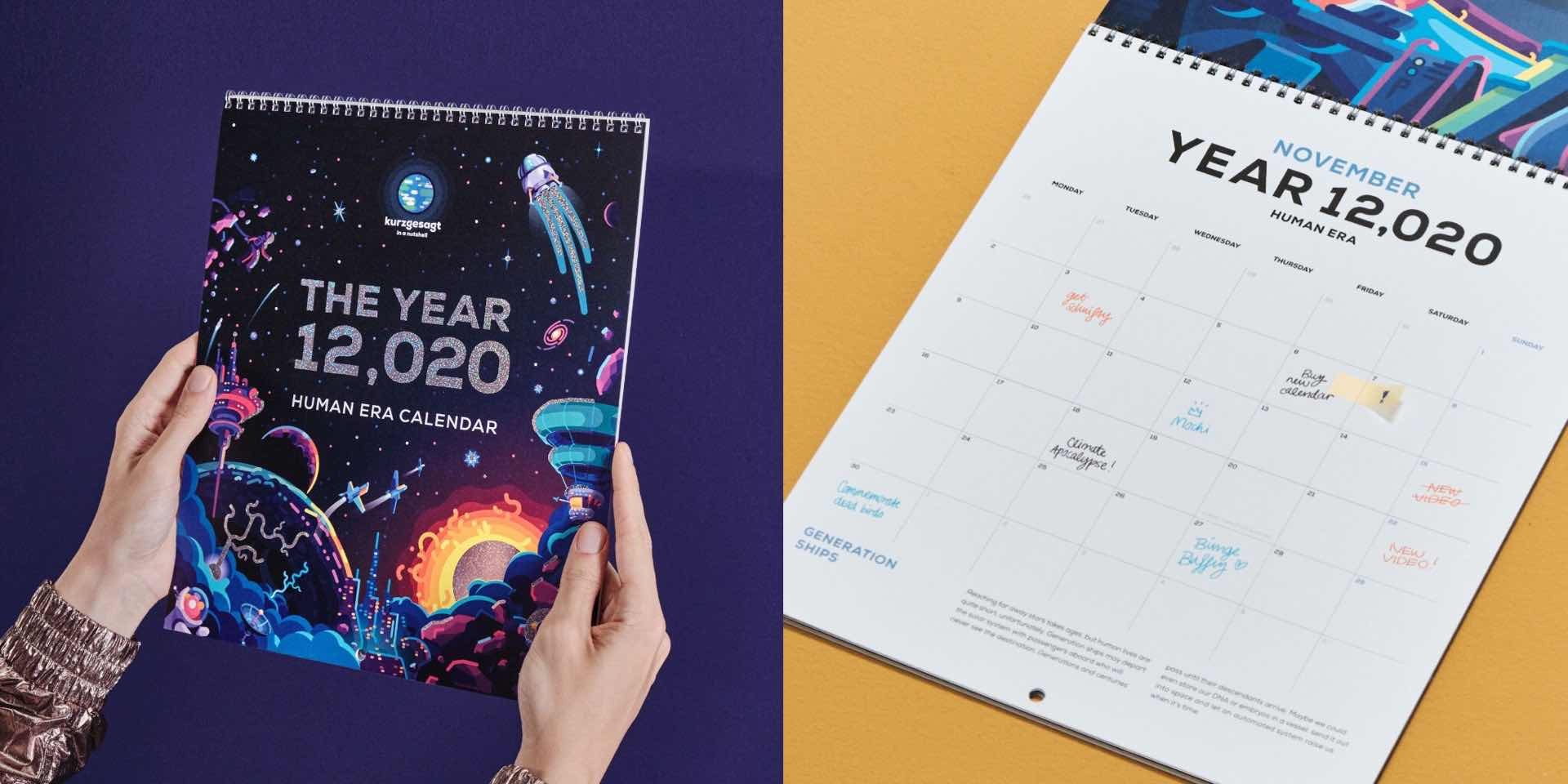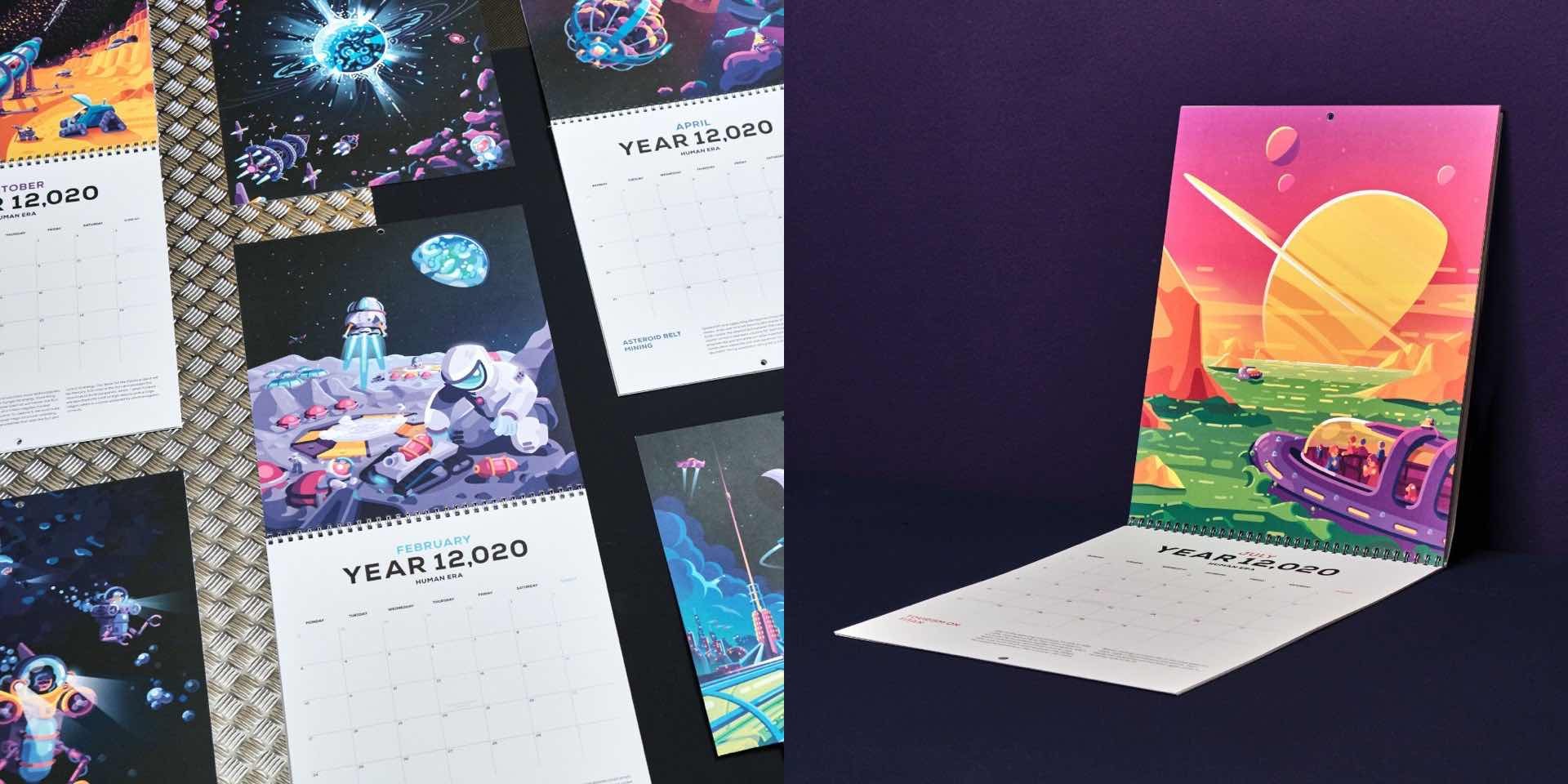 You can get the calendar alone for $25, or buy it as part of a bundle:
Duck & Calendar Bundle ($47) — Includes a Kurzgesagt duck plushie.
Space Admirer Bundle ($34) — Includes a sweet solar system poster.
Space Explorer Bundle ($34, though sold out as of November 21st, 2019 er, 12,019) — Includes their Space Explorer Notebook.