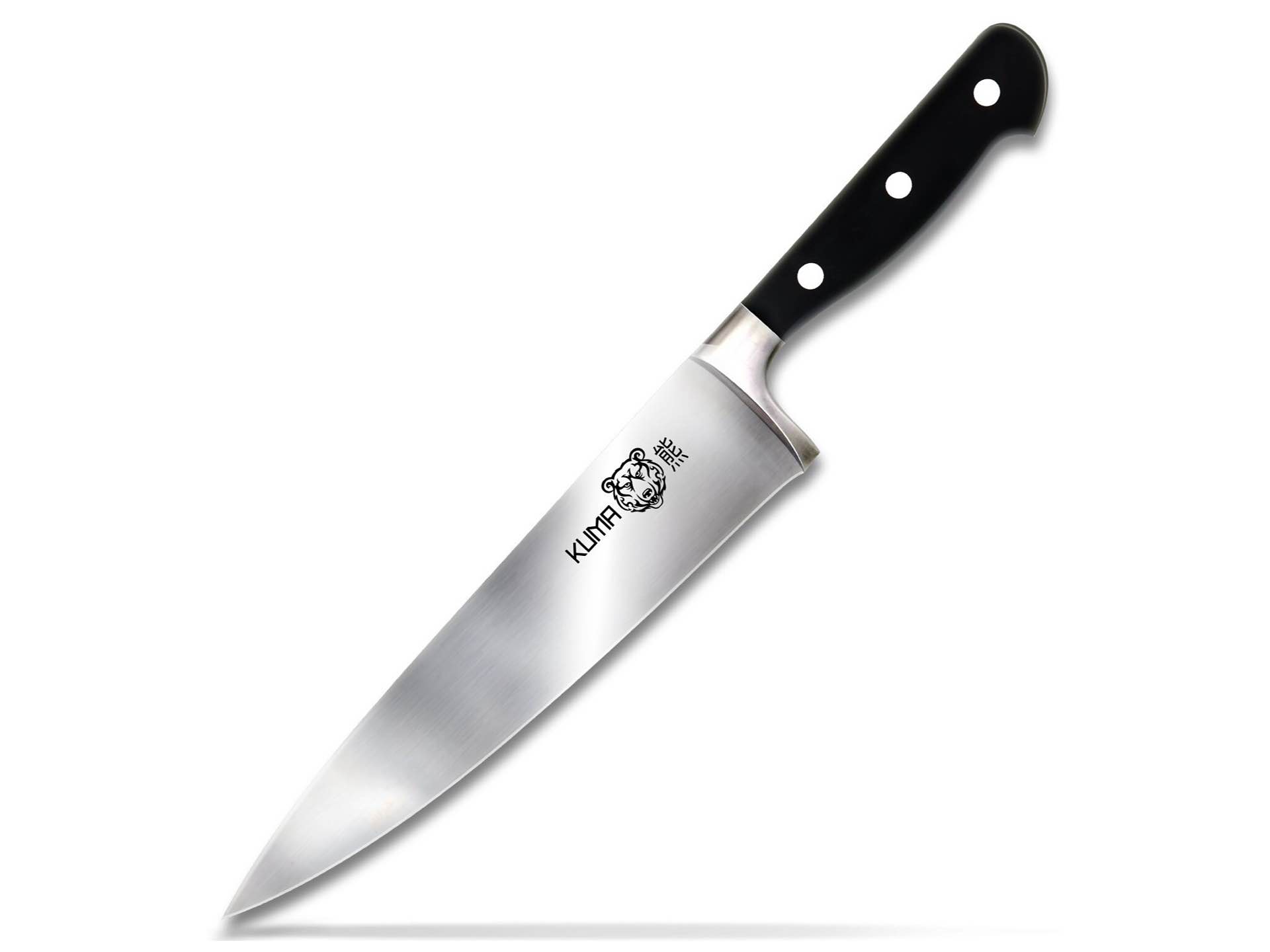 Kuma 8″ Chef Knife
Let me preface this post by saying that the chef's knife I've been using and loving for the past several months is this one by Misen — more info here — and I intend to write a review of it at some point, but it's currently on a wait list (as of Aug 22nd, 2017).
In the meantime, if you're in the market for a chef's knife but your budget's a bit on the lower side, I recommend checking out the Kuma Chef Knife. For less than $30 — sometimes less than $20, depending on when you buy — you get a no-frills, decently sharp knife that feels comfortable in your hand, all without breaking the bank.
There's a kitchen knife aficionado named Ryky Tran who runs the "Burrfection" YouTube channel, and he happens to have a few videos featuring the Kuma knife, the first of which notes the similarity in profile to a $340 knife:
Get the Kuma Chef Knife for $26 on Amazon.
---
Want more recommendations? Check out our "Kitchen Knives" guide.