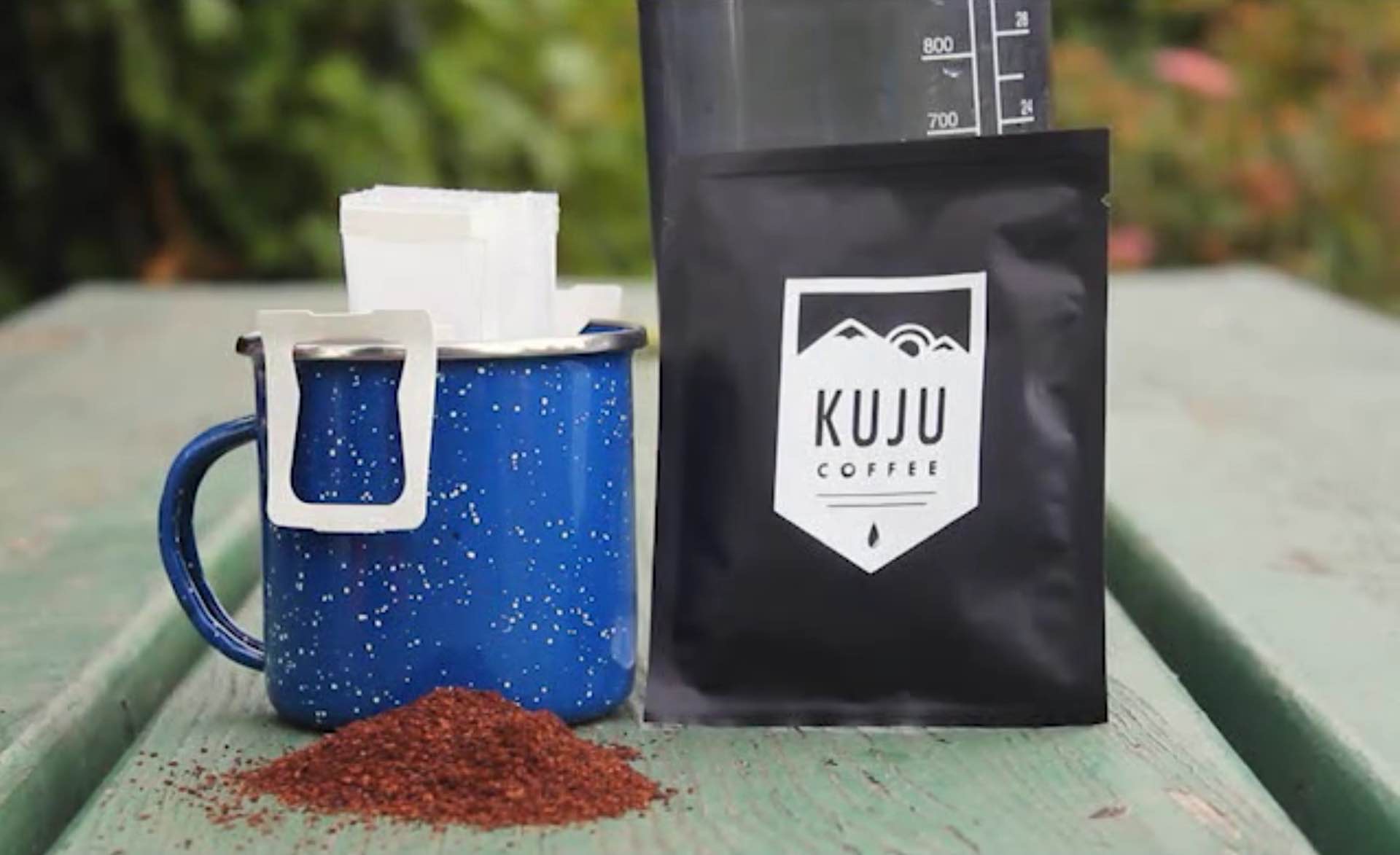 Kuju Pourover [Kickstarter]
Right on the heels of our recent guide to awesome camping gear, I discovered a neat Kickstarter project called the Kuju Pourover that seems like an ideal candidate for the list.
Imagine you have a large tea bag, except it's full of fresh coffee grounds and can be opened so that it hangs on the lip of a mug or thermos. From there, you simply pour hot water over the grounds and let the delicious coffee seep through the filter and into the mug below.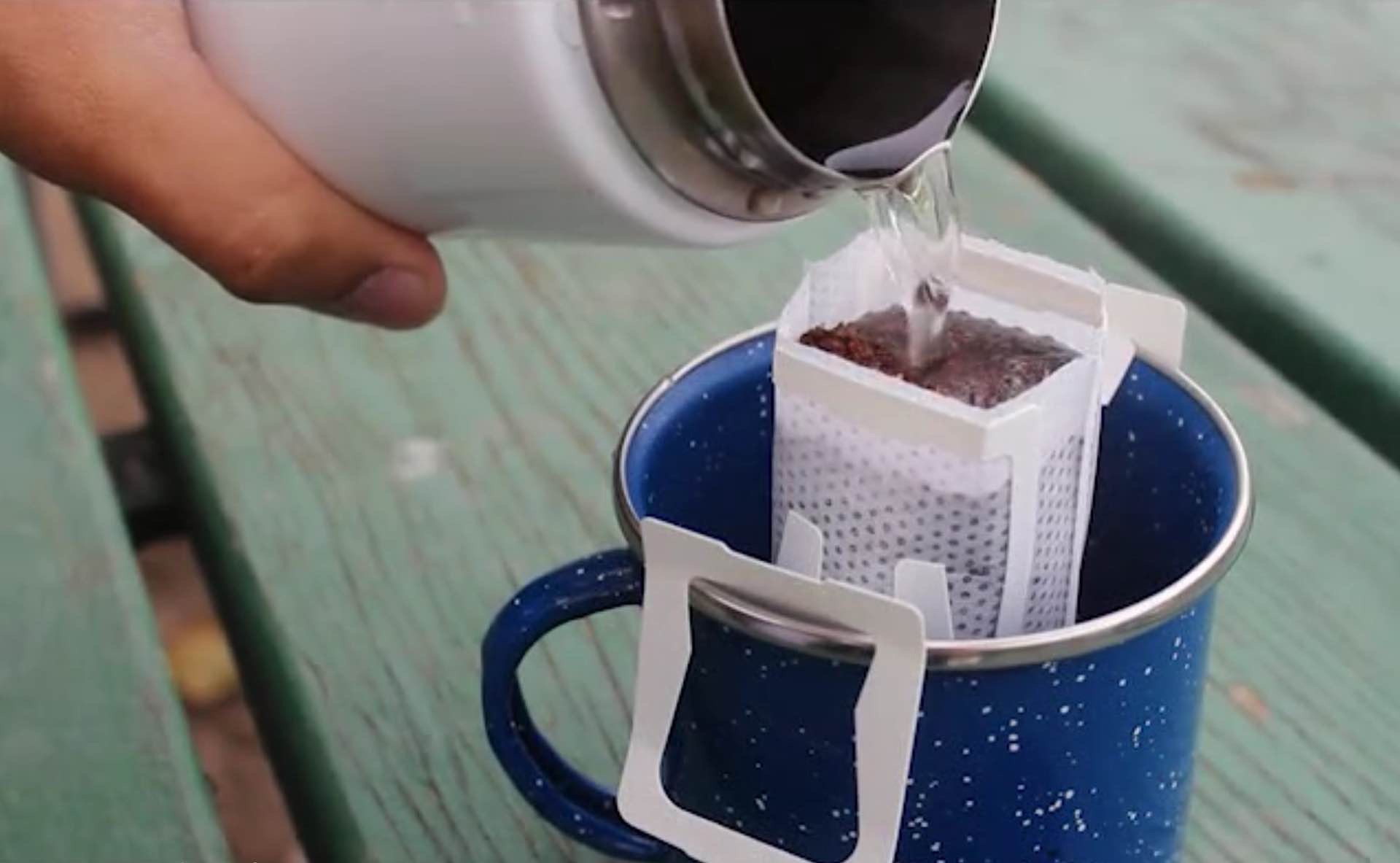 The project was started by a couple former Eagle Scouts and looks like a great coffee solution for hikers, backpackers, and camping fanatics alike. If they get funded, two ideas I think they should look into are 1) fully compostable packages and filters, and 2) a reusable version that doesn't need to be thrown out with every brew.
Back the project before Sep 19th, 2015 to get in on the rewards. $15 is the minimum to score a few Kuju Pourover packs of your own.