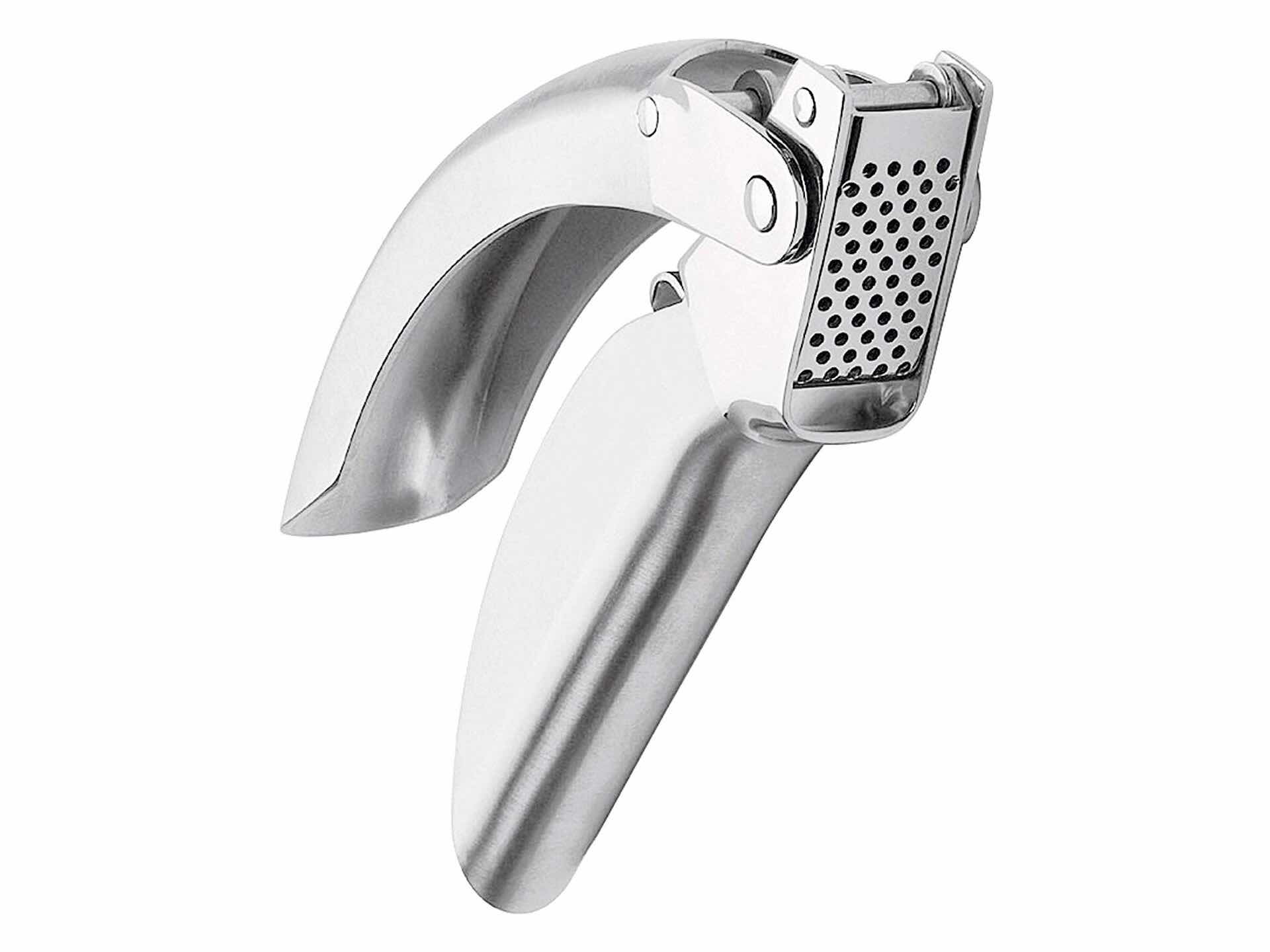 Kuhn Rikon Epicurean Garlic Press
For the longest time, my wife and I have kept a jar of minced garlic on hand, in the fridge. We've found it's easier to do that than chop up fresh cloves ourselves every time a dish calls for it — just scoop some out and call it a day. The problem is that the jarred stuff doesn't hold a candle to freshly minced garlic.
With the Kuhn Rikon stainless steel garlic press, that's no longer a problem. This thing does away with that whole tedious little chopping job, no knife skills required.
Load it up with a garlic clove (or three) — they can be peeled or not, but I do recommend peeling them for best results — squeeze the handle, and as it gets pressed through the beveled holes, the garlic is actually julienned into tiny strips, rather than getting all mushed and bruised.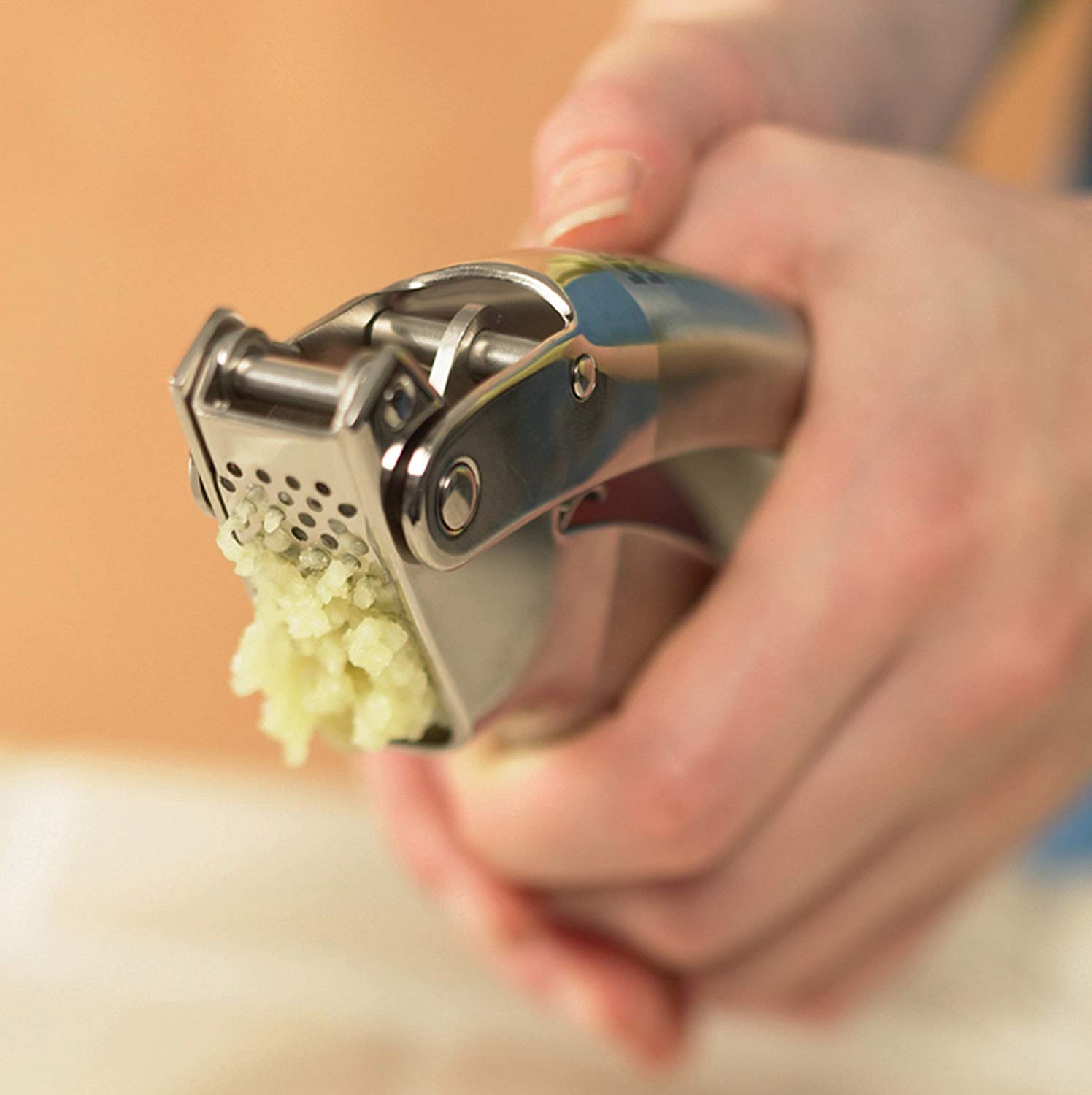 When you're done with it, the whole thing hinges open so you can scrape the hopper clean and rinse it afterward. You can see the whole thing in action in this guy's video review:
America's Test Kitchen is also a fan, if that tells you anything:
The Kuhn Rikon Epicurean Garlic Press again beat out the competition, giving us uniformly minced garlic with minimal effort. Its weighty, curved handles; stainless-steel construction; and pop-out hopper made for a comfortable, easy-to-clean press that was smooth to operate—even with tricky unpeeled garlic cloves. While it was the most expensive model we tried, we've used this garlic press in the test kitchen for years, so we can say with confidence that it is a good investment.
Get this garlic press for $45 on Amazon. A small price for what's likely a lifetime investment.