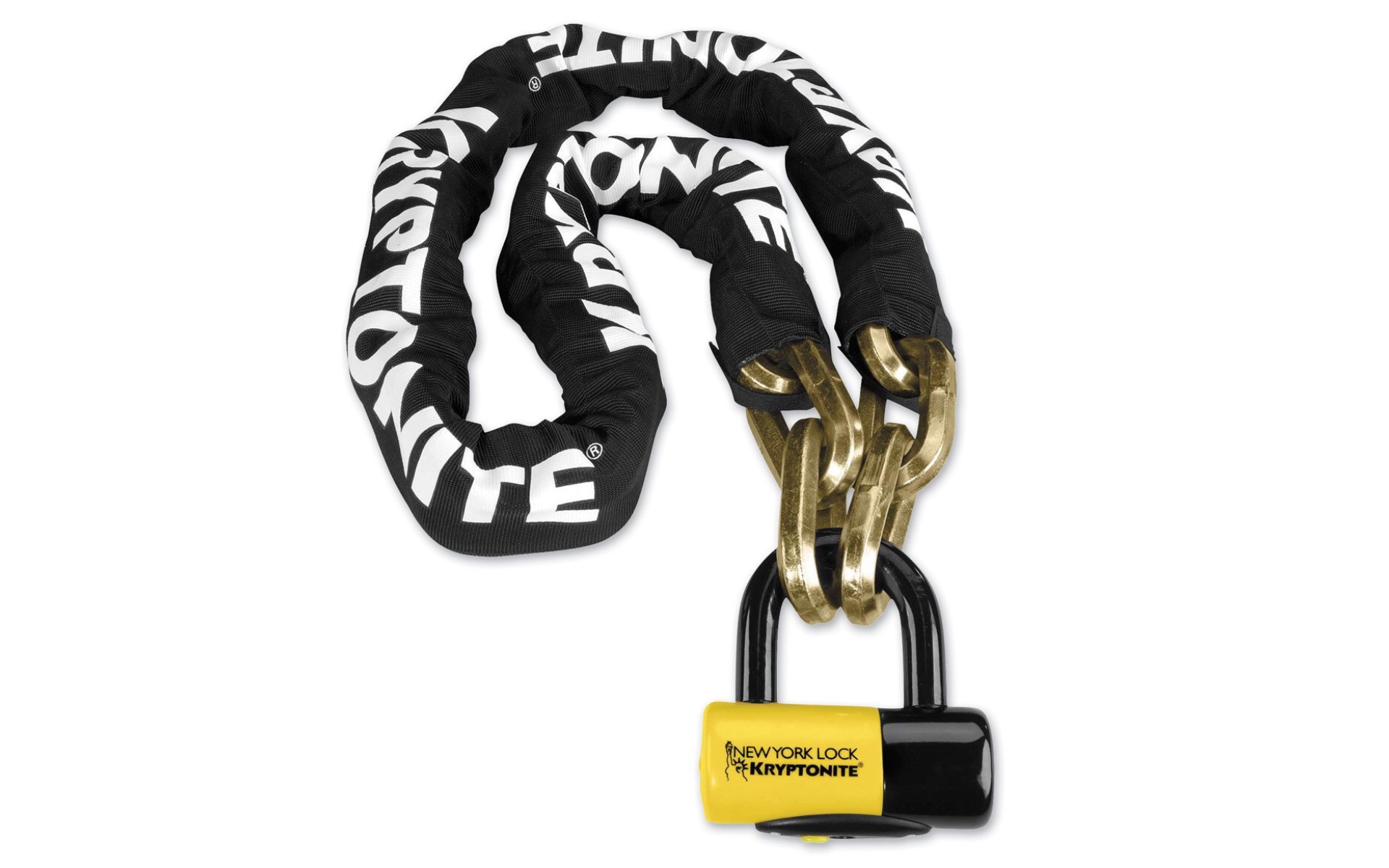 Kryptonite New York "Fahgettaboudit 1415" Bike Chain
My wife and I recently got our bikes repaired after being left to sit outdoors at her grandparents' house for a few years. It feels really good to be able to ride again — when we travel to places where that's feasible, anyway — but there's always a concern that someone will walk right up to our RV site in the middle of the night and ride off with them. It's been known to happen, including to some friends of ours.
Kryptonite's heavy duty "Fahgettaboudit" bike chain helps us sleep a little better. This 15-pound beast is 5 feet long, so we can chain both bikes together to a park table, our RV bumper, etc. The hexagonal chain links are made of 3T hardened manganese steel and are held together by Kryptonite's 15mm New York Disc Lock — the point being, it would take a very dedicated thief to cut through this thing and it definitely won't go quietly.
Get it for $115 on Amazon.