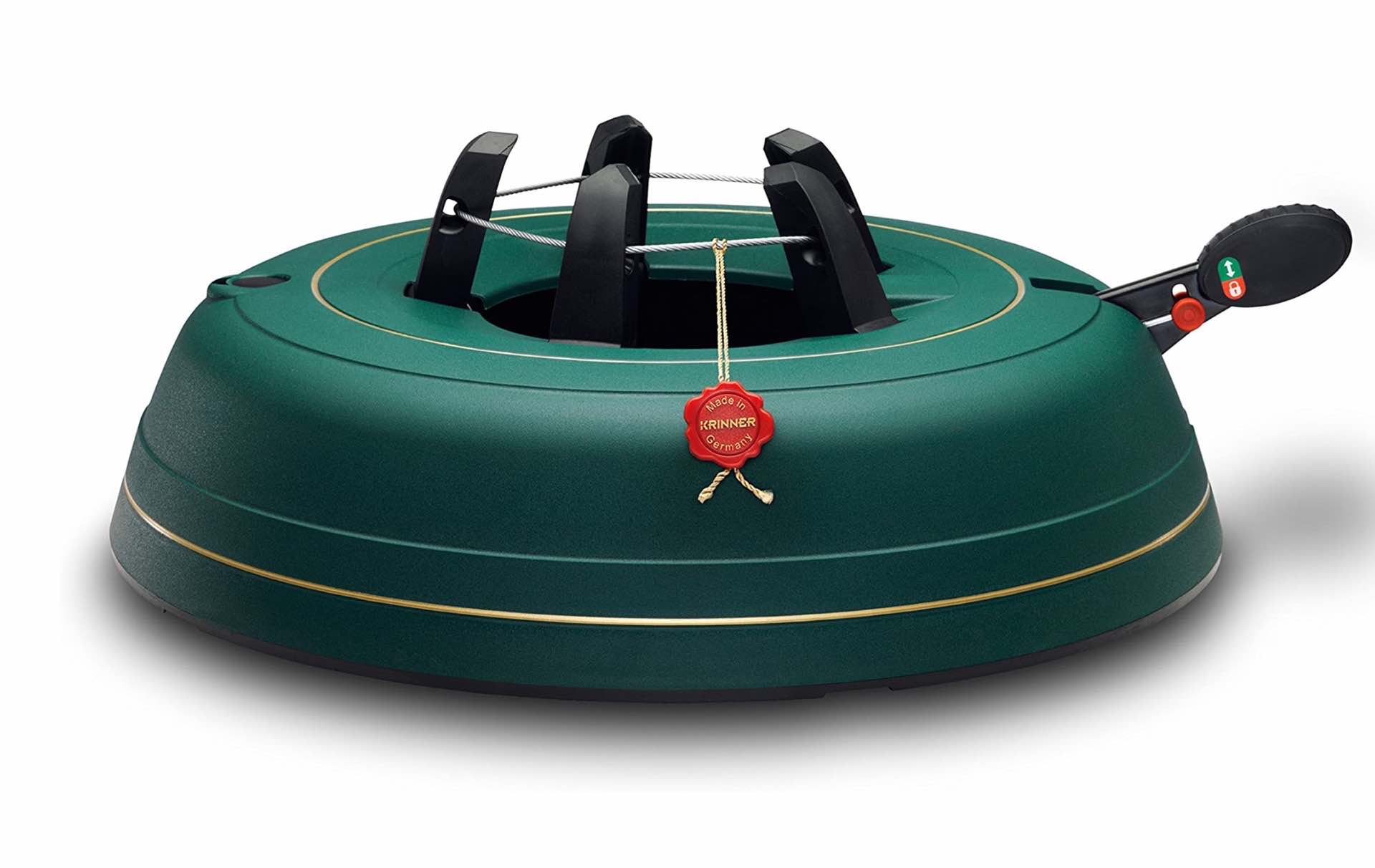 Krinner "Tree Genie" Christmas Tree Stand
In case you missed it, our 2022 Christmas Catalog is live! 🎄🎁
I haven't written about this item since 2015, so here is a friendly reminder that the "Tree Genie" Christmas tree stand by German company Krinner is absolutely the way to go if you're into having a real tree set up in your home for the holidays rather than an artificial one.
What I said at the time still holds true:
[The stand] doesn't require you to screw individual bolts into the trunk; just place the tree into the opening, and while holding it straight, pump the foot pedal a few times until the clamps around the base have a firm grip on the tree. After that, lock the pedal into place and you're done. It can comfortably be done by a single person holding the tree, which is awesome.
One thing I didn't mention last time is that they have a few sizes available to accommodate different trees:
Whichever size you go with, the fact that you can put up a real (huge) tree in the span of a minute or less — especially versus whatever contraption your dad struggled with back in the day — makes each holiday season all that much more enjoyable. And you'll still be using it a decade or two from now, no problem.