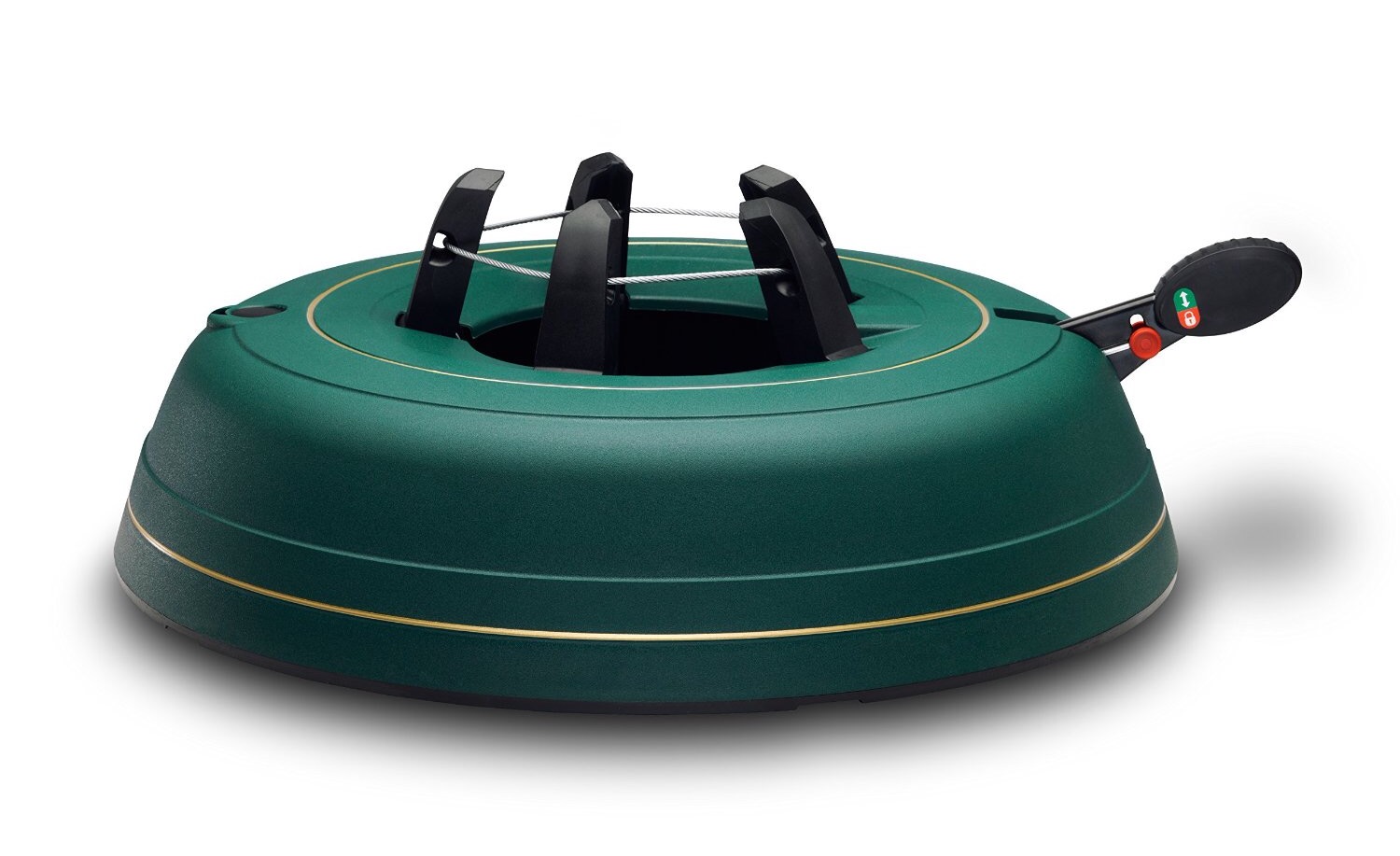 Krinner Christmas Tree Stand
The Tree Genie XXL by Krinner is a stand that makes the process of setting up a Christmas tree super simple.
It doesn't require you to screw individual bolts into the trunk; just place the tree into the opening, and while holding it straight, pump the foot pedal a few times until the clamps around the base have a firm grip on the tree. After that, lock the pedal into place and you're done. It can comfortably be done by a single person holding the tree, which is awesome.
The base can hold 2½ gallons of water, and there's a little indicator that floats up out of the base to display how much water is left in the reservoir. The clamps can grip onto trees 1″ to 7″ in diameter, and up to 12 feet tall.
Get it for $107 on Amazon.