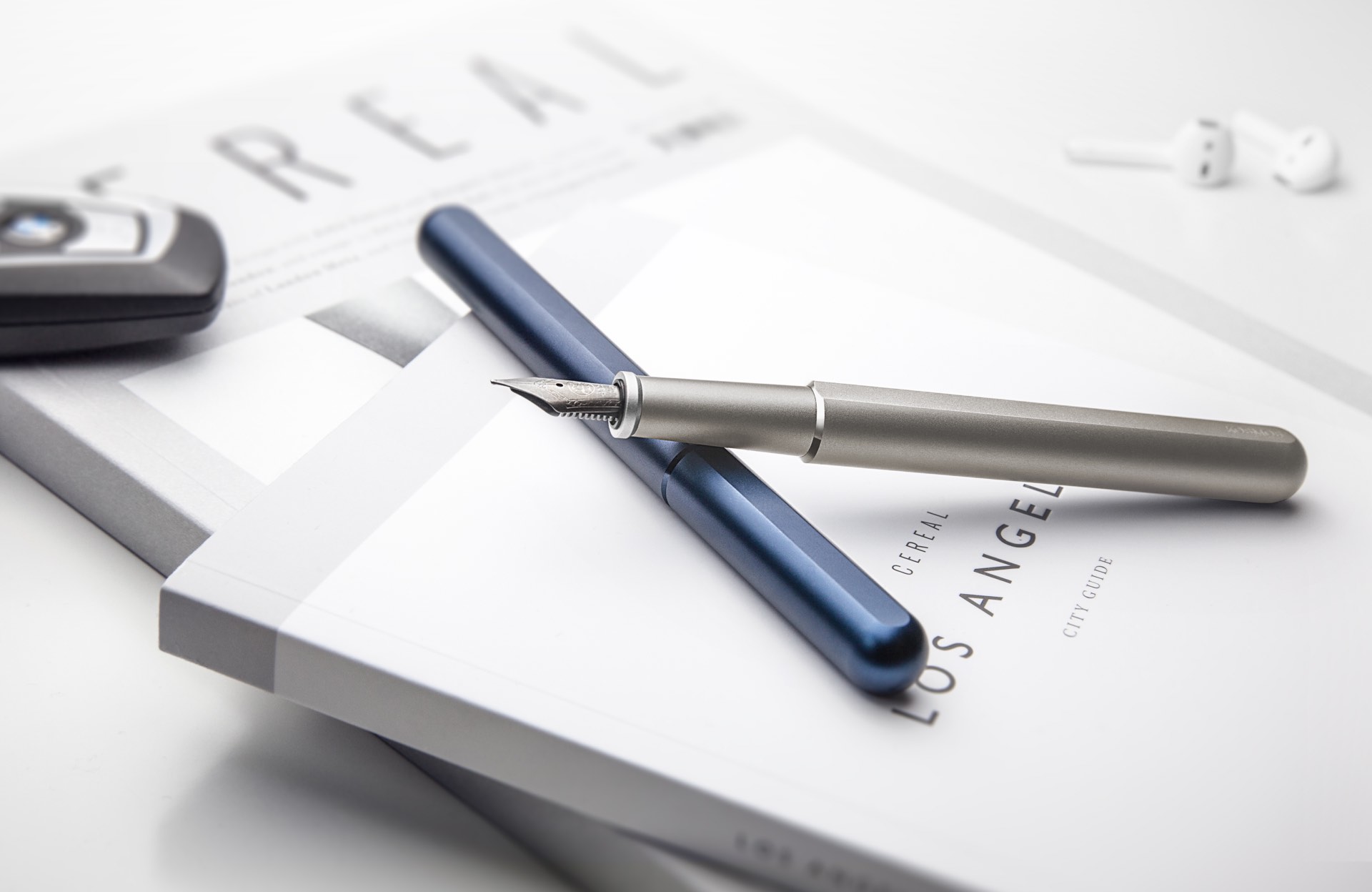 "KOSMOS ink" Magnetic Fountain Pen [Kickstarter]
The KOSMOS ink by Munich-based design studio "stilform" — previously known for their original aluminum KOSMOS pen and its titanium follow-up — is a Kickstarter project for a minimalist fountain pen with a standout feature: a magnetic self-aligning cap.
Twist the cap slightly, and the magnetic forces push the cap off the pen body. Reinsert the nib and let go of the cap to let it *click* back into place, the chamfered edges aligning themselves perfectly. Watch the promo video to see what that looks like:
Each pen is precision-machined from either grade-5 titanium or grade-6 aluminum and sports a high-quality steel nib from German company Peter Bock. Backers of the project will have a number of barrel colors and nib sizes to choose from. Check out the "Rose Moon" aluminum pen: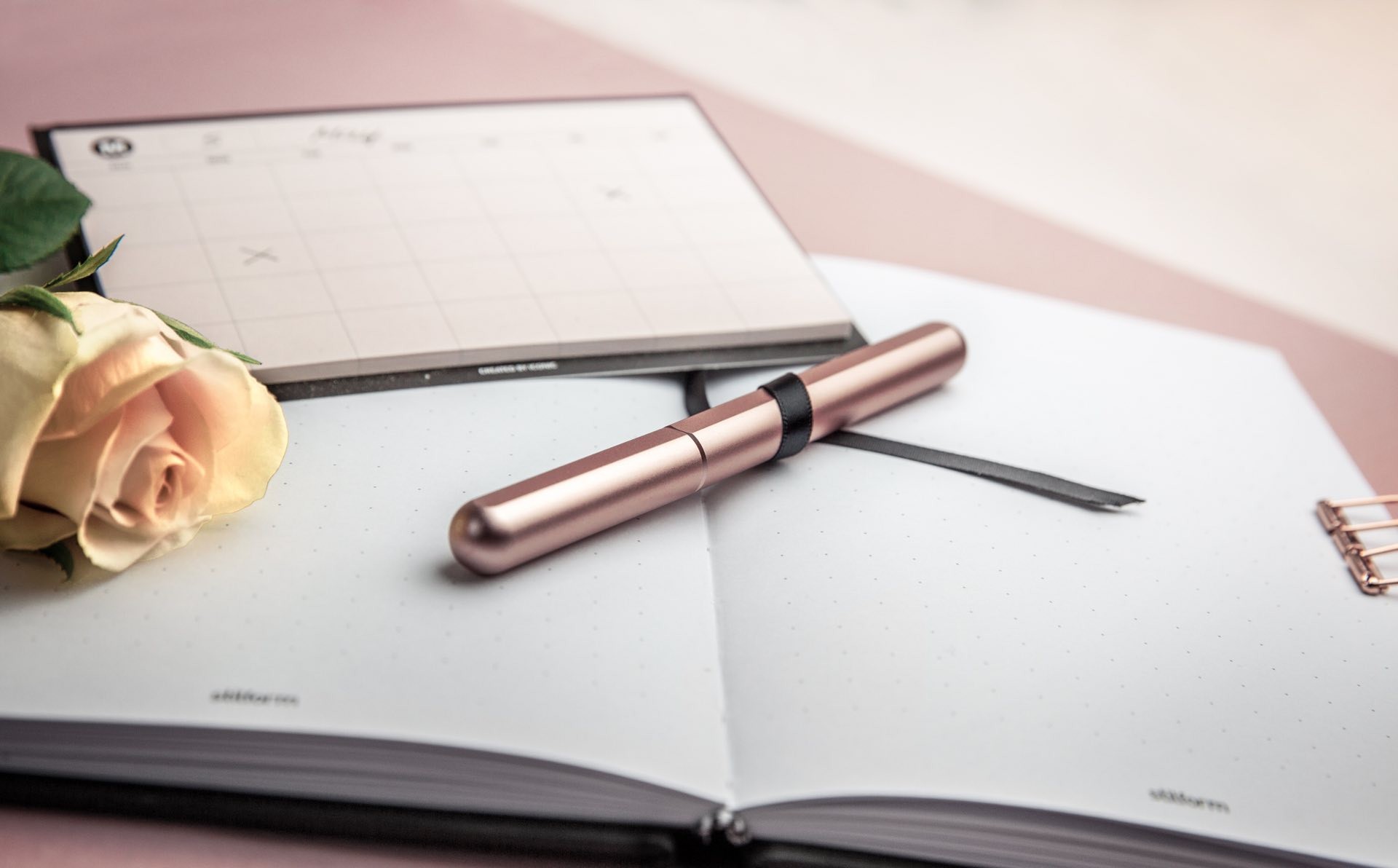 Back the project at the ~$75 USD level or higher to receive an aluminum KOSMOS ink when the Kickstarter is successfully funded in 11 days, or go for the ~$138 USD level for the titanium version.