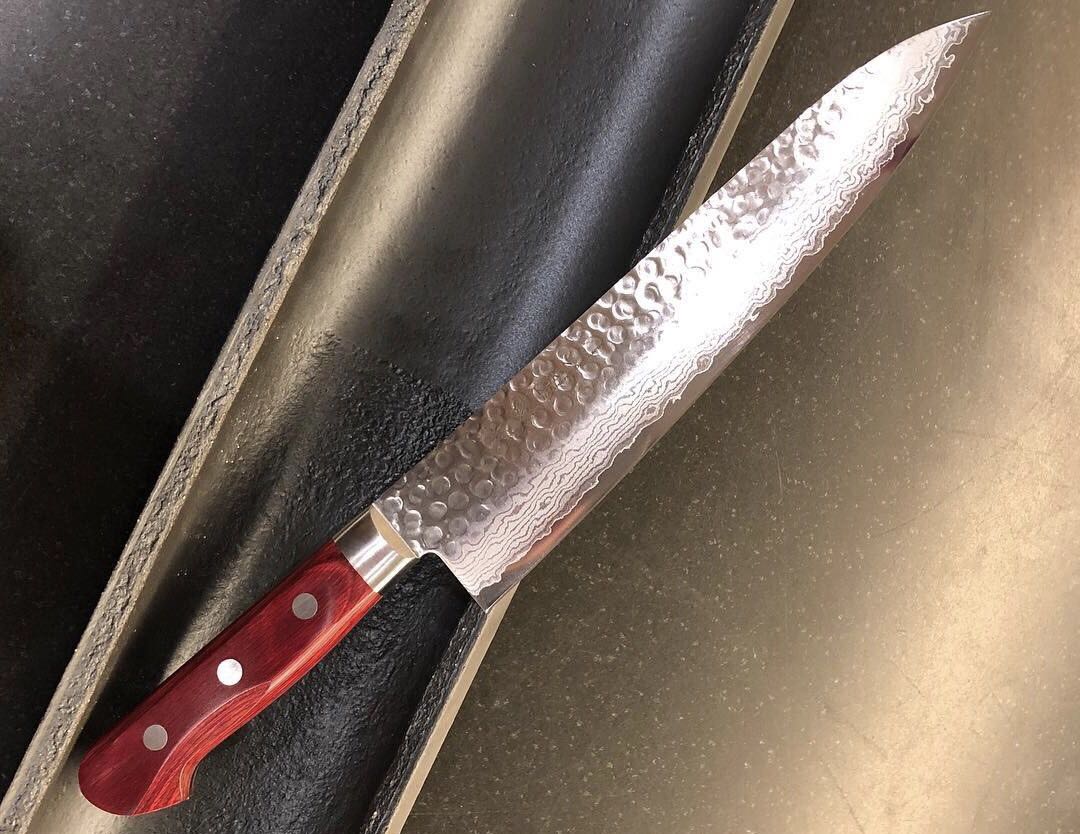 Korin "Tsuchime" (Hammered Texture) Damascus Steel Chef Knives
Korin is a highly respected Japanese knife company that's been doing business for nearly four decades now, and has developed something of a cult following in the restaurant industry. They sell a ton of different knives in various styles, but today I'd like to point your attention to their line of beautiful hammered-texture knives, which come in both santoku and gyutou styles.
Each of these knives sports a double-edged Damascus steel blade with a stain-resistant VG-10 steel core. The blades are hand-finished and decorated with a hammered texture (Japanese: tsuchime つちめ) that has no functional purpose other than being quite attractive and interesting-looking.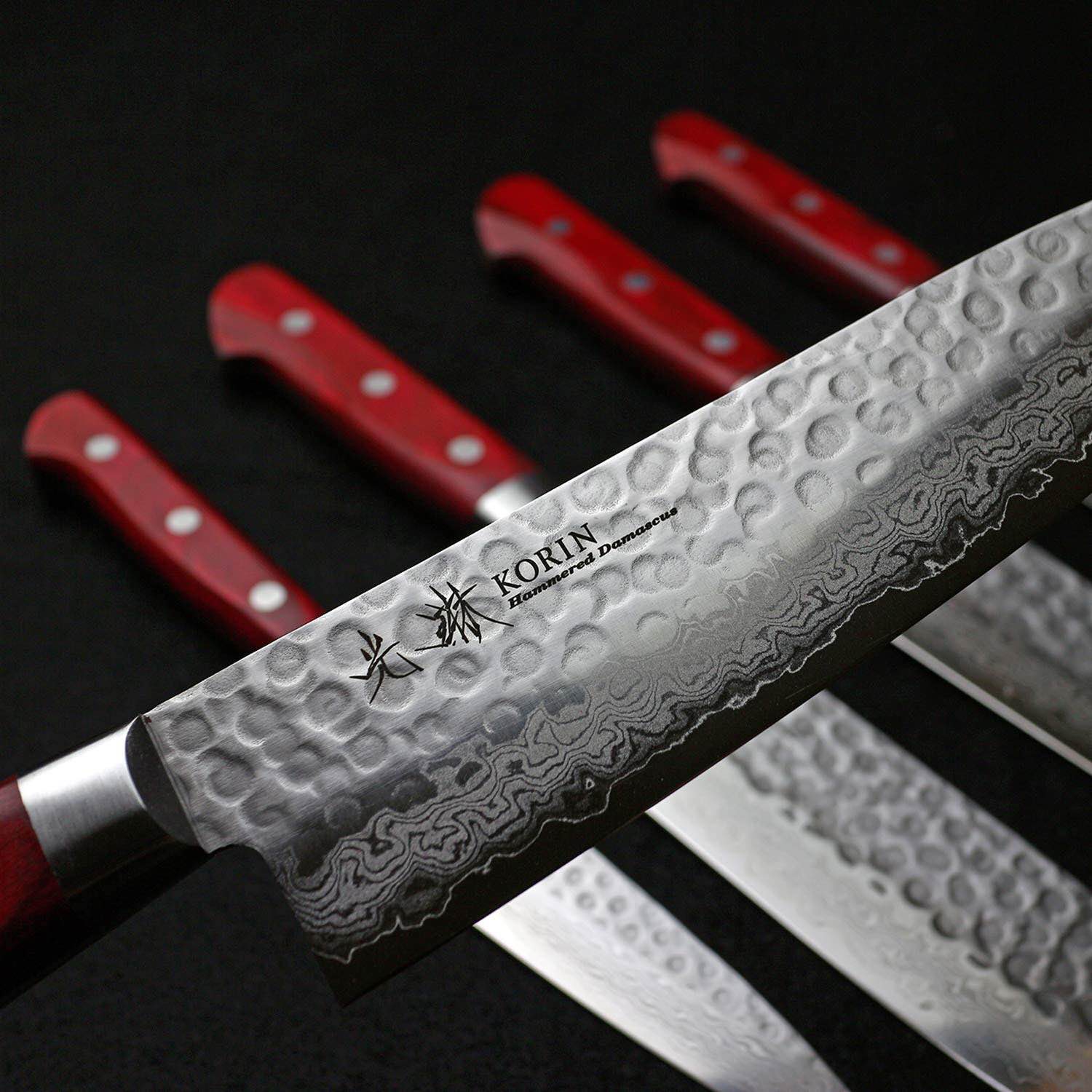 Since the blade bevel is 50/50 symmetrical, it works for both right- and left-handed people.
While you can pick up either style of this knife and have a seriously classy and versatile kitchen tool to work with, there are certain advantages to each one:
The santoku ($149) is the shorter of the two styles and is meant for vertically chopping downward, making it ideal for cutting vegetables. It's also the one you want if you have limited kitchen space and/or smaller hands.
The gyutou has a longer, more curved blade designed more for handling meats and fish, and cutting with rocking motions rather than chopping. This style comes in two lengths: 8.2″/210mm ($159) and 9.4″/240mm ($189).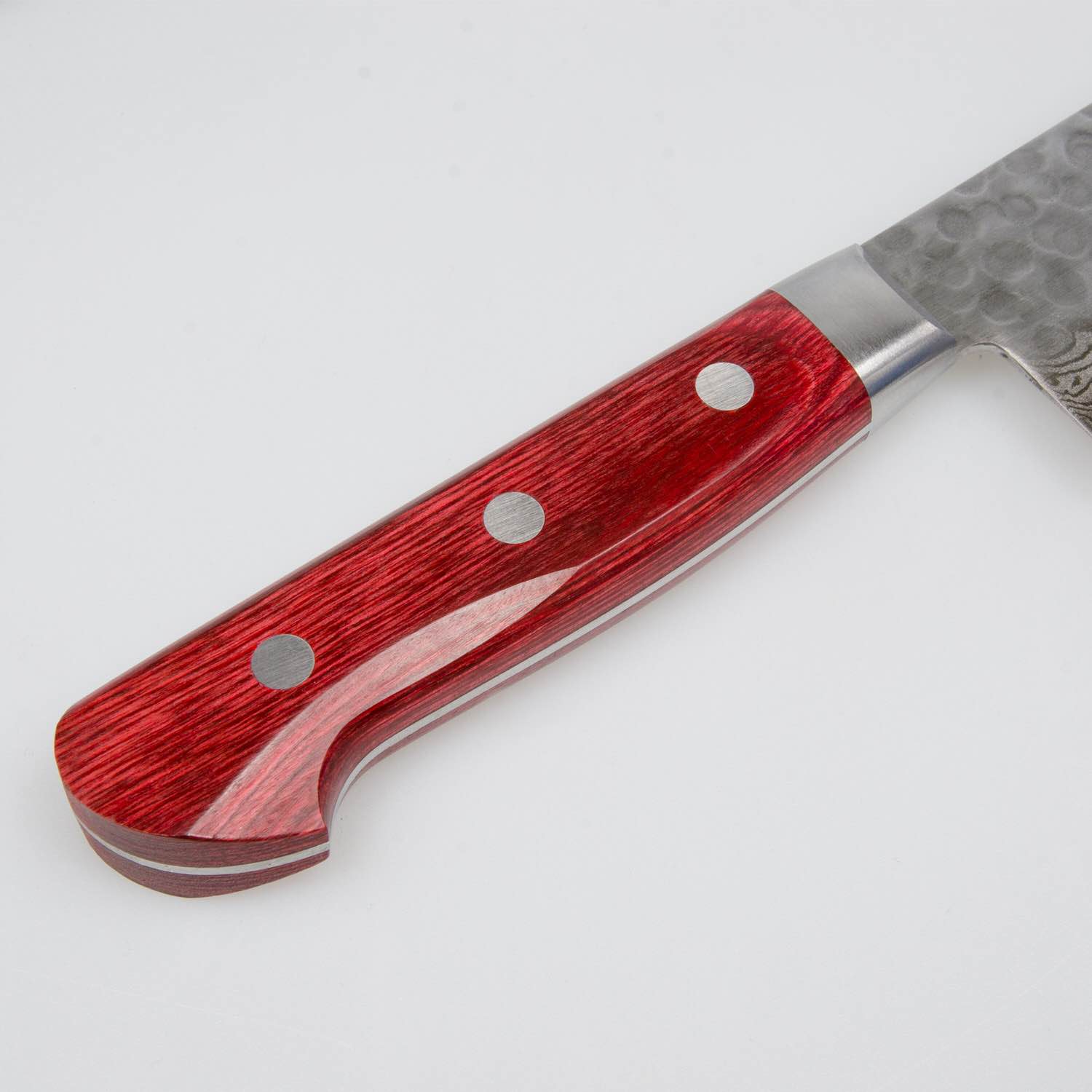 In addition to the blade styles themselves, you can also get these knives with two styles of handle. I'm particular to the composite burgundy redwood handle models linked above, but they also offer a series with regular hardwood handles (listed under Korin's also-popular "Togiharu" brand).