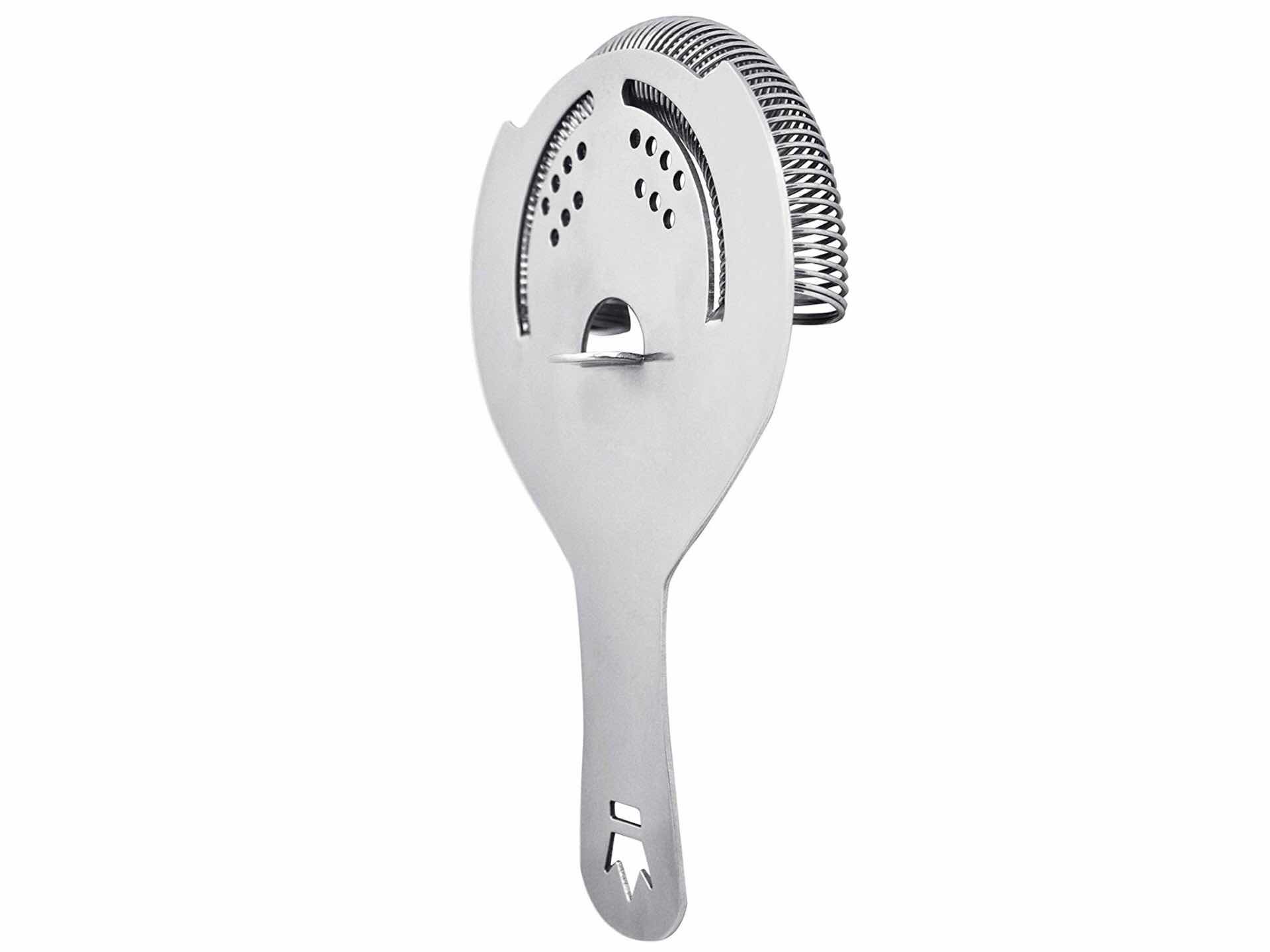 The Koriko Hawthorne-Style Cocktail Strainer
A Hawthorne cocktail strainer is an important part of any home bar setup. Not only is it an attractively vintage-style piece of equipment, it's the tool with which you separate ice and other particulates — such as muddled fruits and mint leaves, etc — when pouring from a shaker/mixing tin into your drinking glass. You want a clean, smooth cocktail? Then you need to keep one of these on hand.
The Koriko Hawthorne strainer is among the best in its class, with a tighter spring/coil than most so you'll rarely have to double-strain. It's also sized to fit both standard and large sized shakers.
This thing is loved by professional bartenders for a reason. Get yours for just $15 on Amazon.