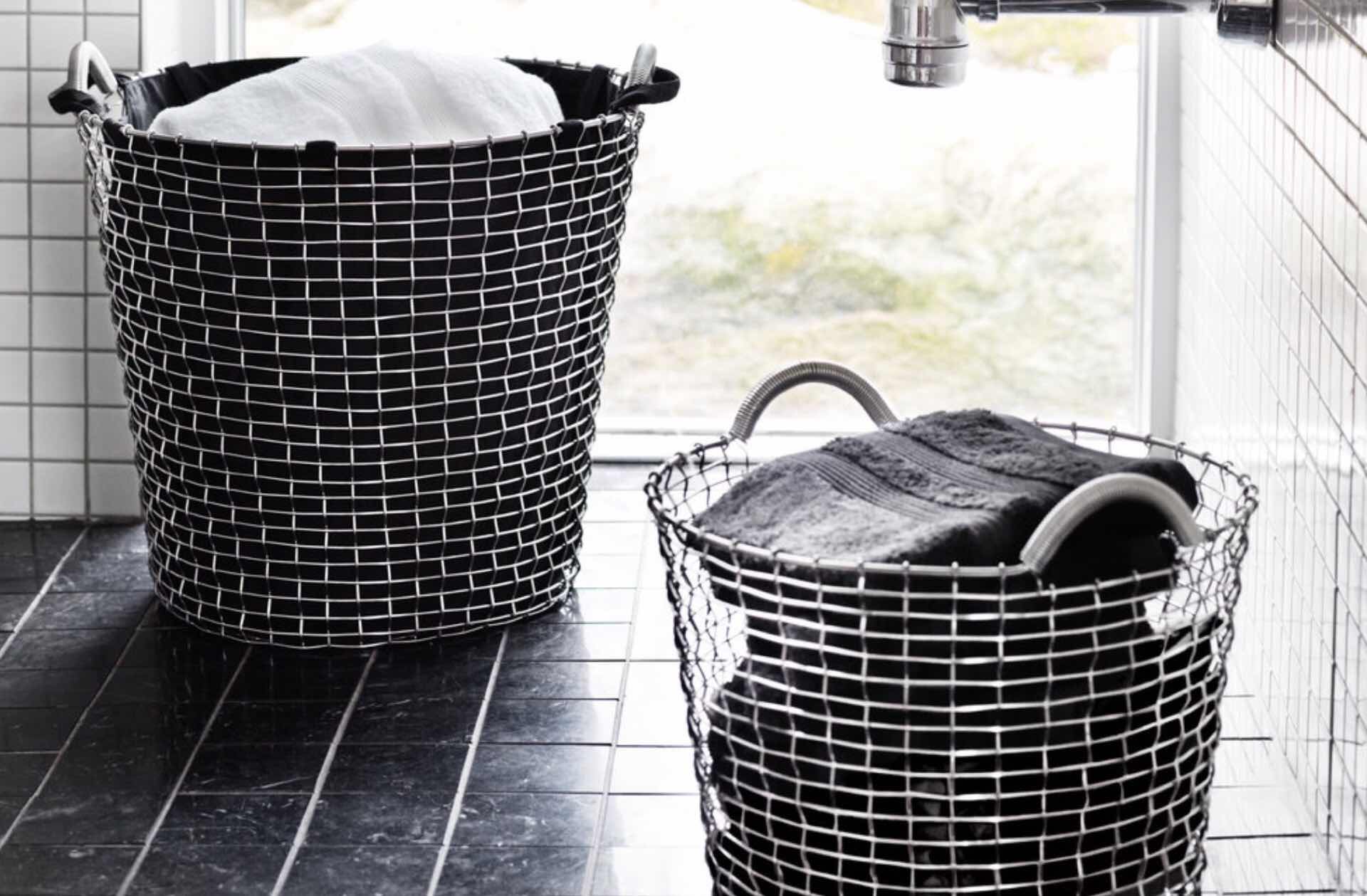 Korbo "Classic Series" Laundry Baskets
For my fellow American readers who are unaware — we do tend to be so insulated here — there's a Swedish company called Korbo that's been making handwoven wire baskets since 1922, and are still doing it with the exact same technique today. Primarily used by fishers, farmers, and laborers at the time, these were the type of baskets that had to hold up to time, the elements, and any work that would be thrown at them…and boy did they ever hold up.
What makes these baskets so incredibly durable is that they're carefully woven by a craftsman's own hand from a single long steel wire, without any welding. Because of that, there are simply no parts of the basket that can fall apart.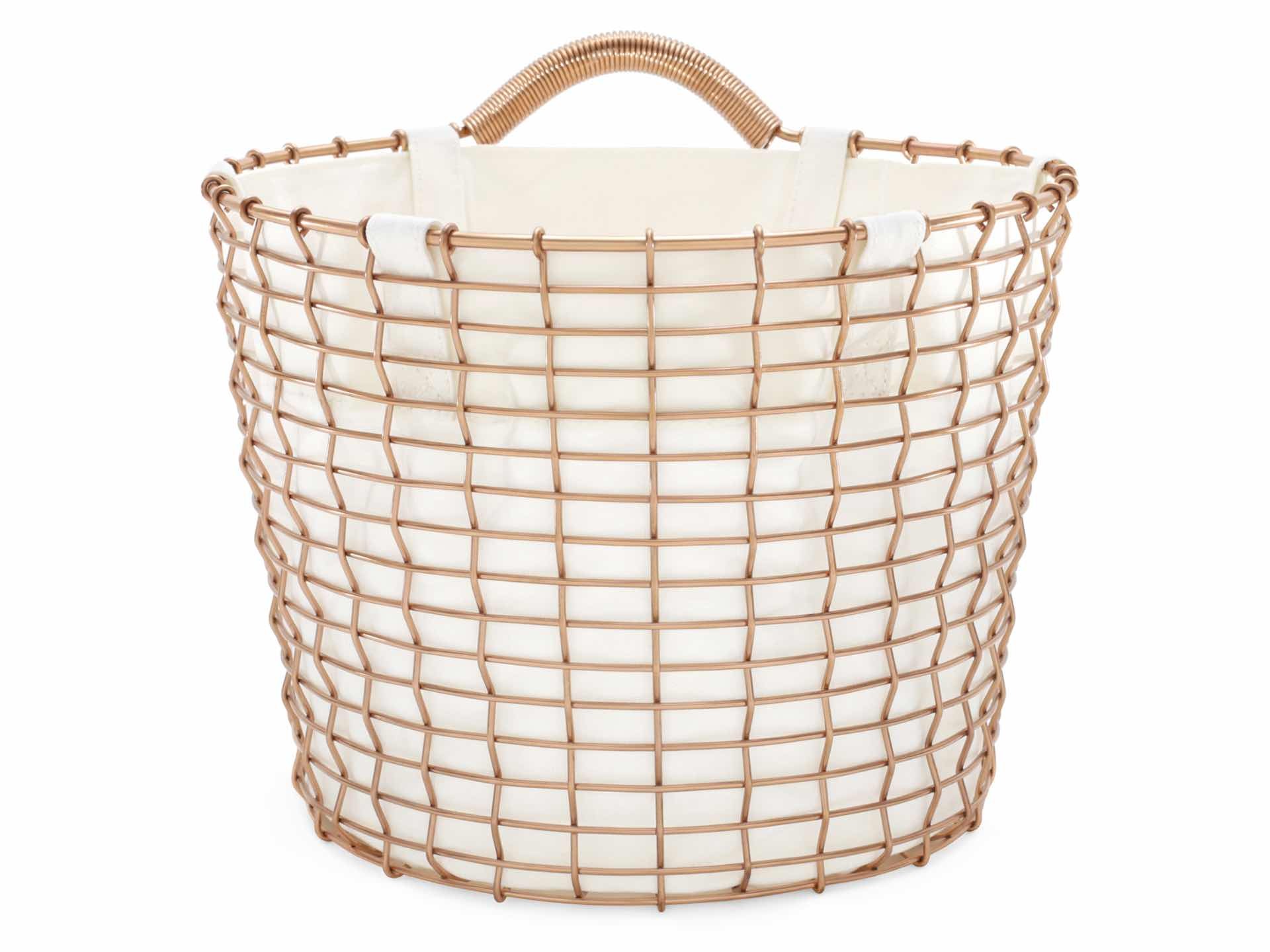 When they're not being used for heavy labor and odd jobs around the house, the two-handled baskets can be lined with a specially made cloth laundry bag that converts them into the most durable hamper you'll ever use. If you've ever had a plastic laundry bin fall apart on you — or several, *ahem* — you'll understand why this is such a big deal.
The liner is made from organic cotton canvas and comes in black and white variations, with varying sizes based on the size of your basket of choice: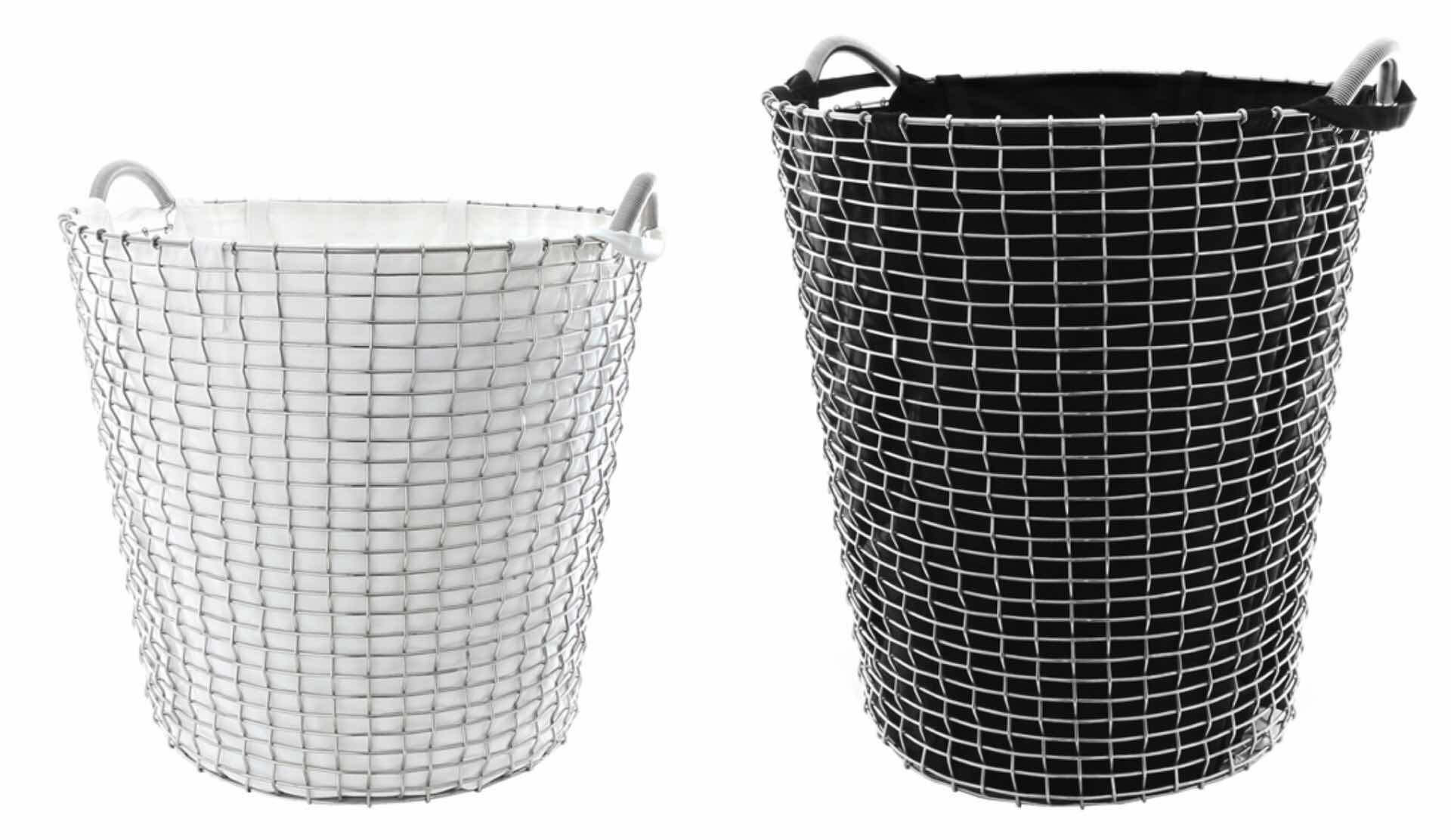 The Korbo site itself doesn't seem to offer online purchases, but there are all sorts of retailers around the world that carry their products. Here in the States, two of the main sites to purchase the baskets are Rejuvenation and Finnish Design Shop.
The baskets come in a range of sizes (from 24–120 liters) and materials, including acid-proof stainless steel, galvanized steel, copper, and brass. The latter three of those will develop beautiful patinas over time.