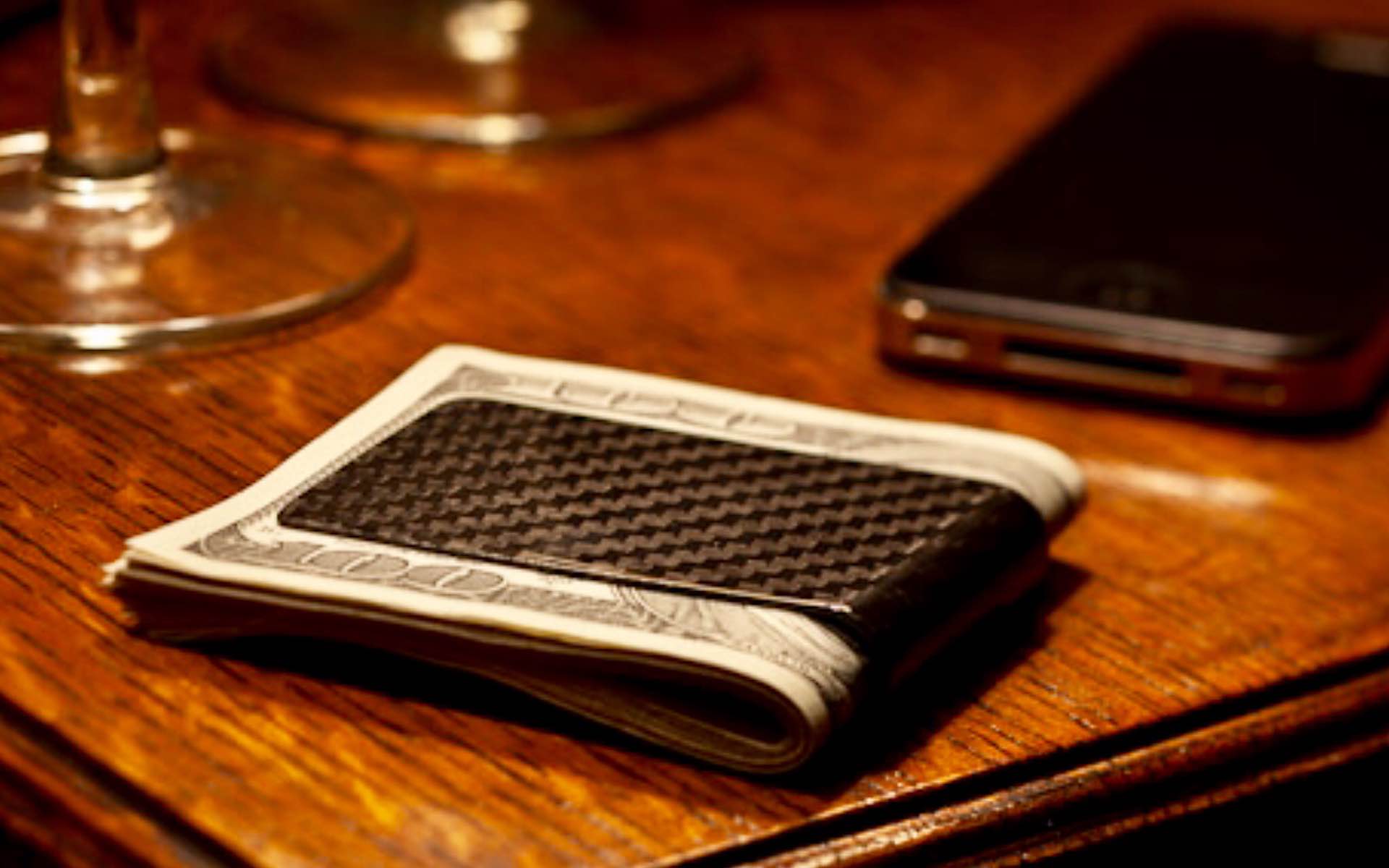 "Koolstof" Carbon Fiber Money Clip
Carbon Fiber Designs' Koolstof is a simple but awesome money clip made from — you guessed it — carbon fiber, which lends it some unique properties:
Non-metallic: You can walk through metal detectors with it.
Lightweight: By itself, the thing weighs next to nothing — just 8 grams.
Springiness: It doesn't stretch out like traditional metal money clips, so it can hold 50 folded bills one day and a single bill the next, and it'll keep working the way it did on day one.
Durability: Drop it, scuff it, throw it around, keep it in the same pocket as your keys…it almost doesn't matter what you do to it, this clip just keeps on trucking.
Here's a video showing what it can do:
This is a perfect example of a no-frills product that won't let you down. It normally goes for $60, but as of this writing (January 16th, 2017), the CFD site has it listed as $40 for a limited time. Pick up one for yourself, and maybe another for your dad or a good buddy.
For more awesome wallet recommendations, check out our guide to handsome and unique wallets or browse through our "Wallet" category archives.