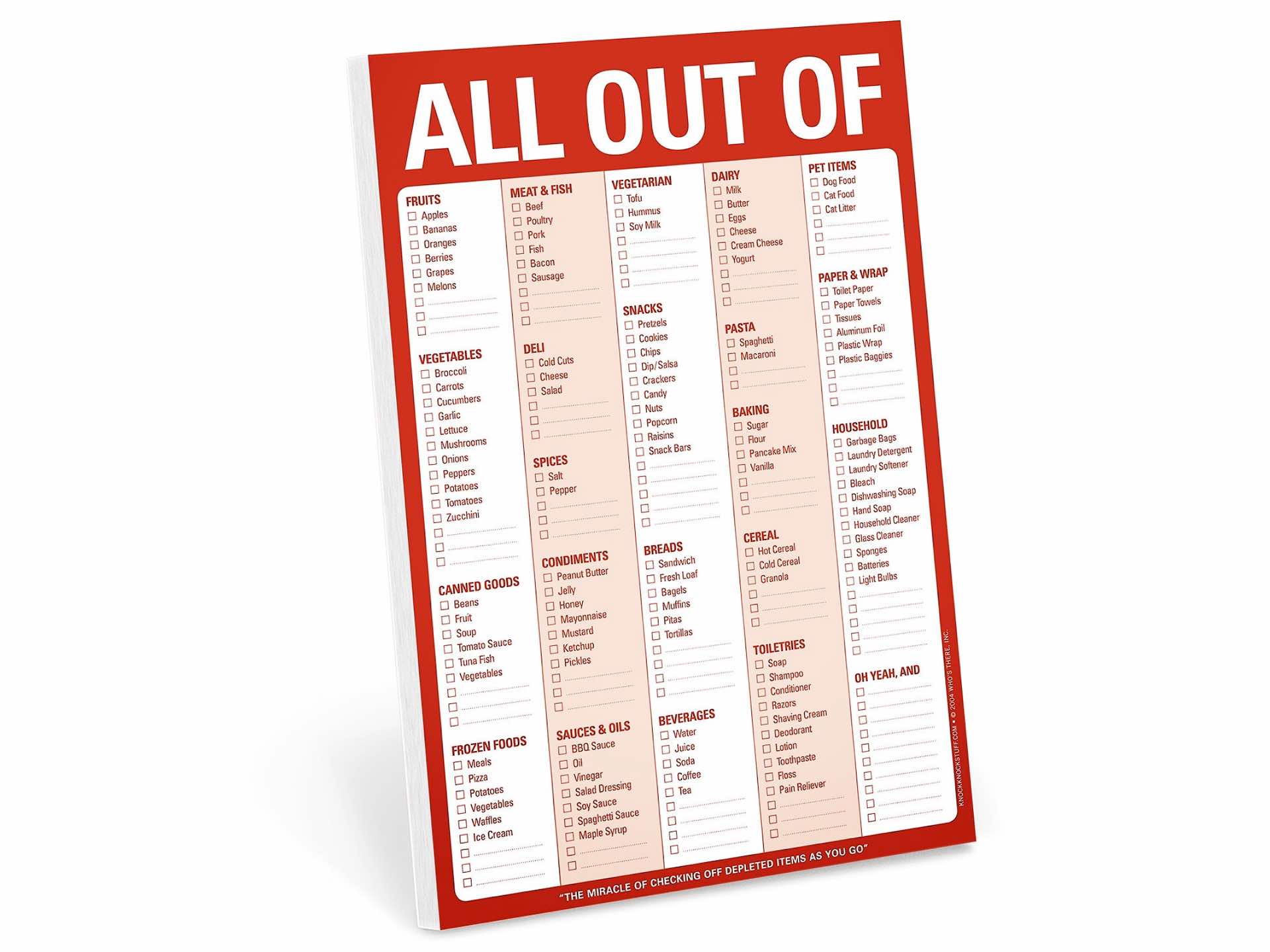 Knock Knock "All Out Of" Magnetic Grocery List Notepad
Personally speaking, whenever I run out of something in our kitchen, my instinct is to pick up my iPhone or iPad and put that item into the AnyList app before I can forget about it (because I absolutely will). If you're more of a pen-and-paper person though, you'll appreciate this 6″ x 9″ magnetic grocery list notepad from Knock Knock.
Each of the 60 sheets lists checkboxes for common grocery items, broken down by category (Fruits, Canned Goods, Household, Condiments, etc). Each section also has a few empty lines where you can add items of your own, and there's even a special "Oh Yeah, And…" section at the end for anything that can't be easily categorized or wouldn't fit into the other places.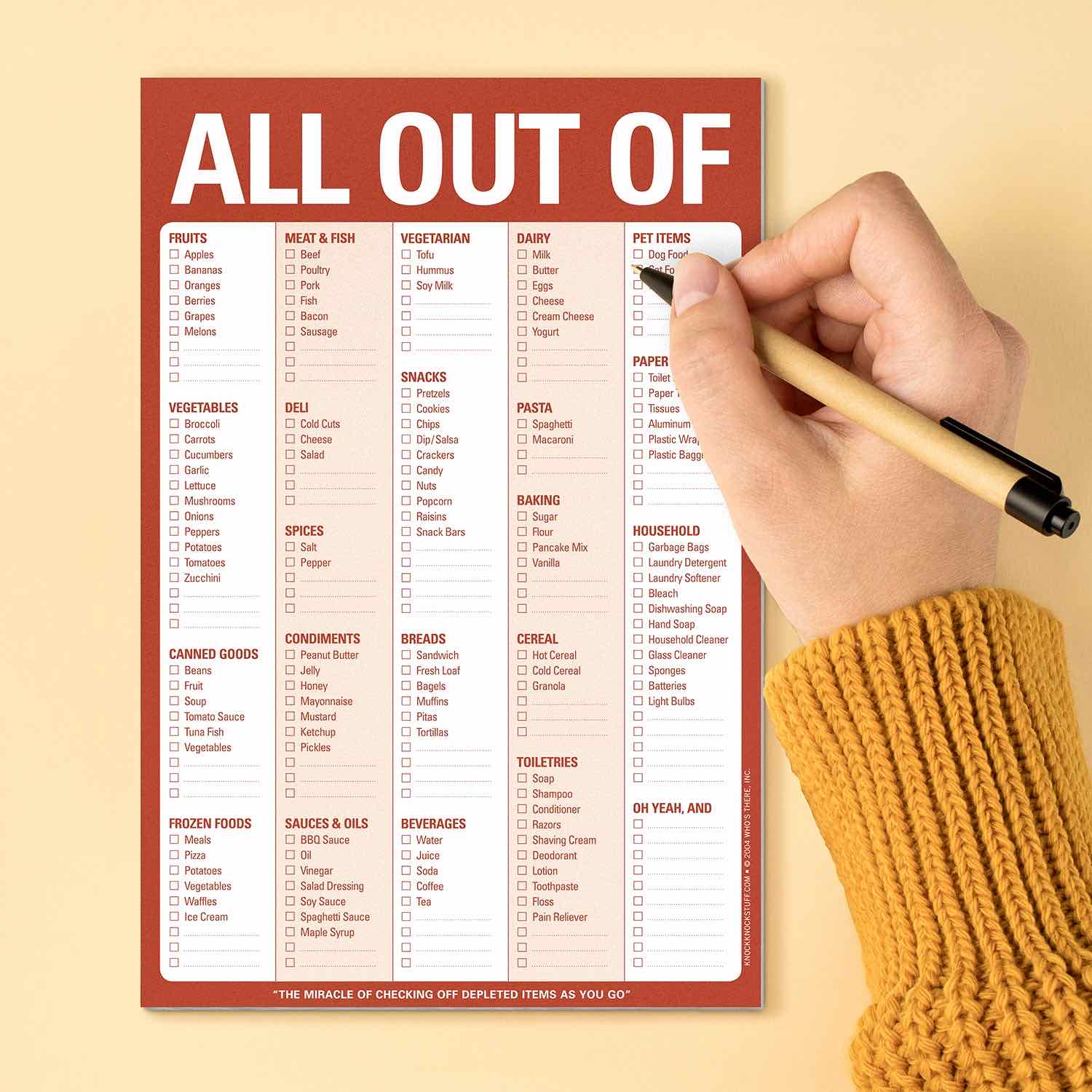 Stick this baby on your fridge, and as you run out of stuff, check it off the list. Then when it's time to head to the store, just rip off that sheet and take it with you for easy reference. This way, you'll never find yourself staring at a store shelf wondering to yourself, "Wait, did we need more [X]?"
The red version of the notepad — which feels like the most appropriate color to me — is $17 on Amazon. They also have blue, green, and pink versions that are each around $11–$13.