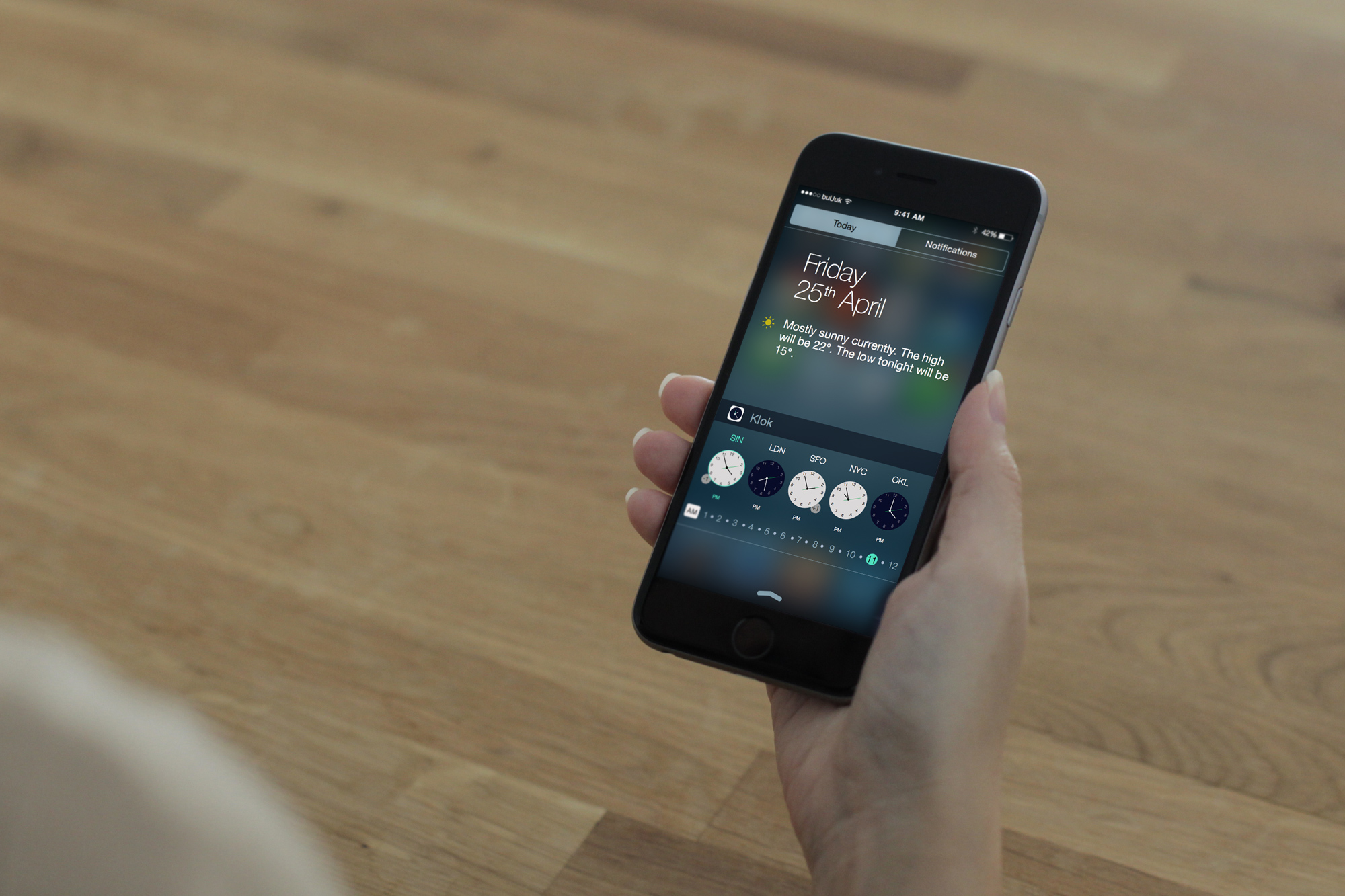 Klok – Time Zone Converter Widget
Needing to check other time zones is either a problem you have or don't. If you don't communicate regularly with people in other time zones, you'll have no need for this app. If you do, this app is near perfect. Klok is an iOS app that allows you to setup time zones and then display them in the Today view widget. You can choose to view your time with a digital clock face or an analogue clock face. You'll probably never launch the app once it's setup, because the Today view widget shows exactly the right amount of information.
Klok is free on the App Store.