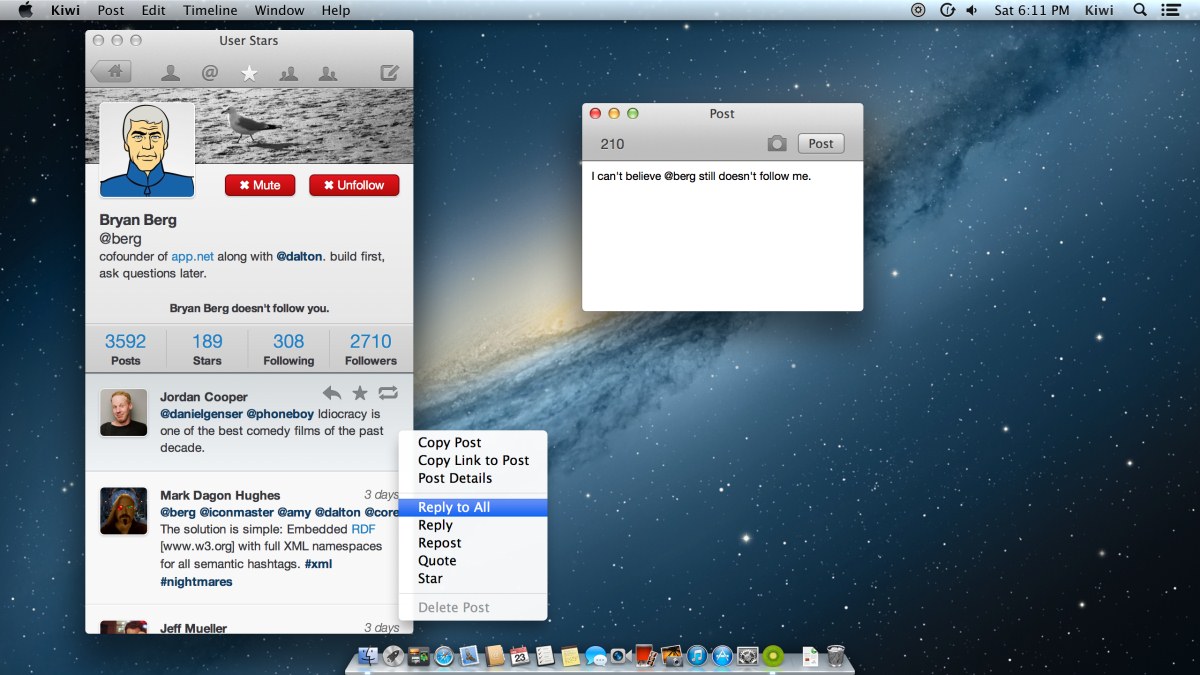 Kiwi: App.net Client for Mac
Being the awesome nerds you are, we're willing to bet that at least some of you guys are members of App.net (ADN). Also, you probably already know about most of the awesome iOS clients like Riposte, Felix, and Netbot, but what about a Mac client? Well, now there's Kiwi, which started as a pretty Twitter client back in the day but has recently been completely rebuilt around ADN.
It's got all the features an ADN lover could ask for: private messaging, cross-posting to Twitter (not that we recommend this), inline images, custom gestures, keyboard navigation, unified timelines (meaning @replies directed to you will show up in your main timeline even when those people aren't following you), and stream markers for syncing your scroll position between different devices and other ADN clients.
They offer a free trial period, so there's no reason not to at least check it out. After that, a license costs only $10.