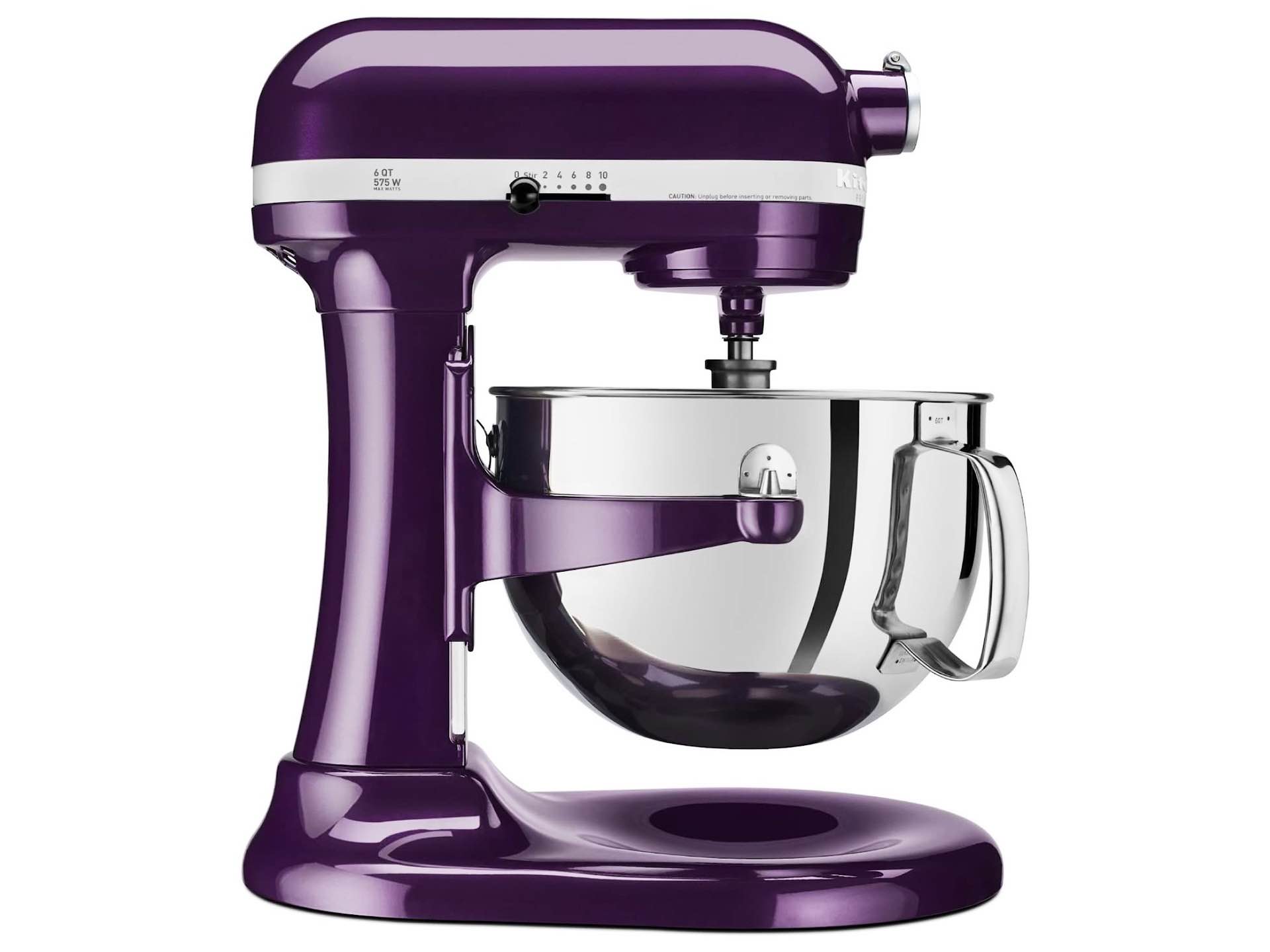 KitchenAid "Professional 600 Series" 6-Quart Bowl-Lift Stand Mixer
Waaaay back in 2015 (ah, simpler times), I wrote about the KitchenAid "Artisan" stand mixer (model KSM150), which was a perfectly serviceable tool for most home bakers. However, that line seems to have been discontinued (as far as I can tell anyway?), and a lot of us have started taking our baking much more seriously in quarantine, so today I'll bring your attention to the 600 Series bowl-lift mixer (model KP26M1XER).
Compared to the Artisan, the 600 Series adds yet another quart of mixing capacity, bringing the total to six. That's enough for 13 dozen cookies in a single batch! Or 8 loaves of bread, or 8 pounds of mashed potatoes…you get the idea. It also has a bowl-lifting mechanism (rather than a tilting head), and you get 575 watts of mixing power (up from 325).
Like before, you have 10 mixing speeds to work with, along with the ability to add a bunch of different front-facing attachments for things like…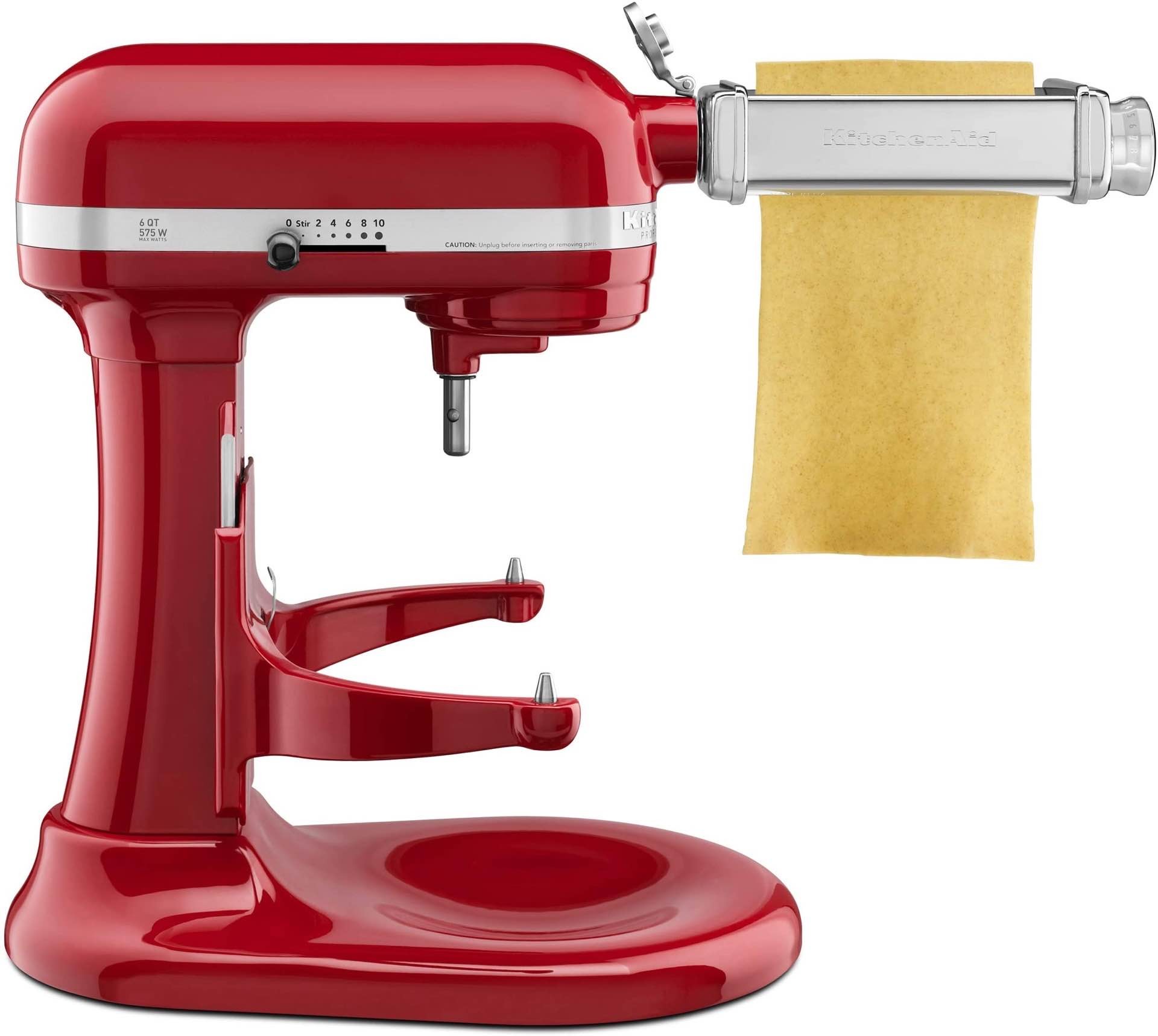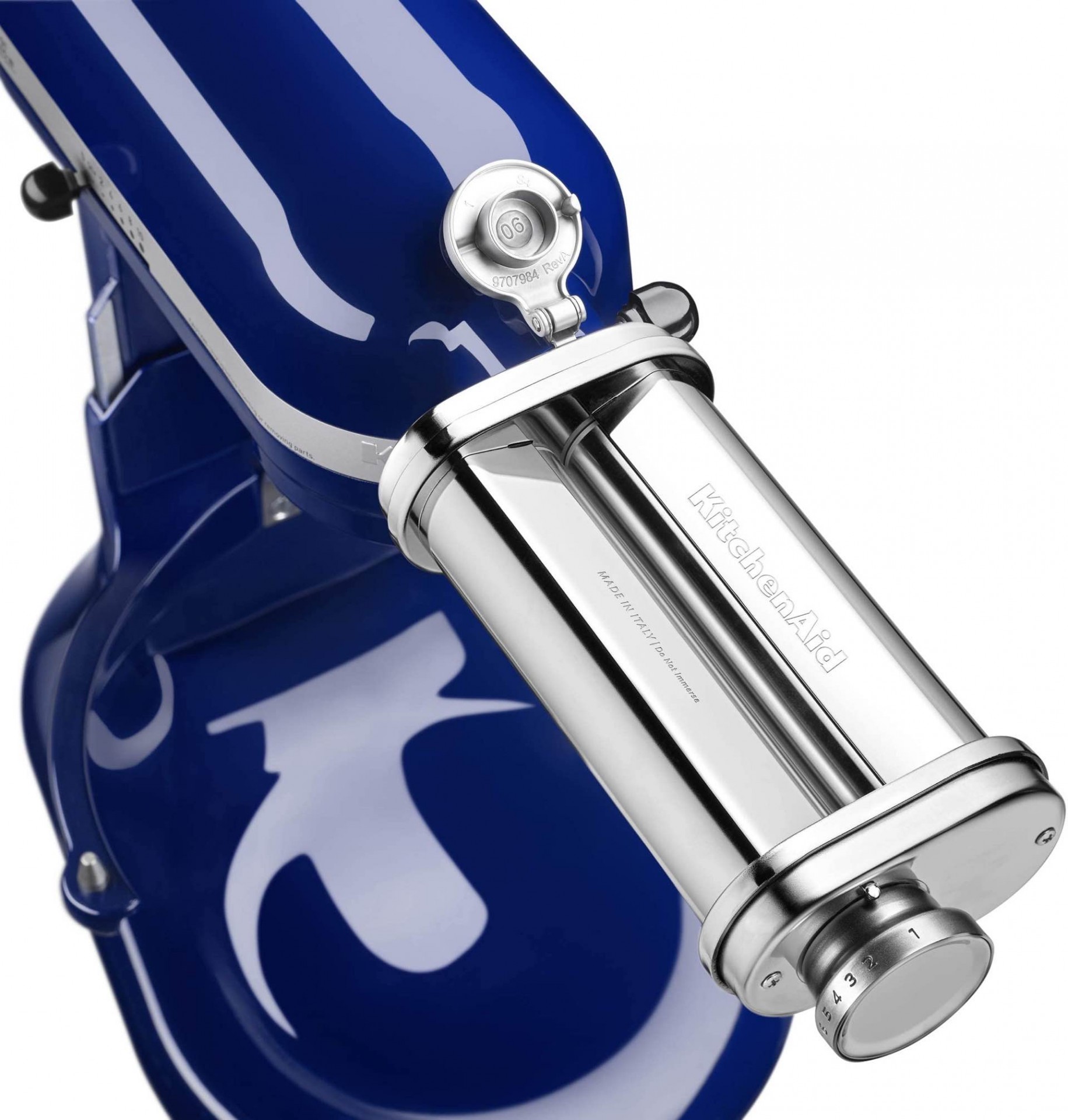 (Included with the 600 Series are a coated flat beater, a coated spiral dough hook, a wire whip, and a pouring shield.)
That gorgeous "Plum Berry" purple model you see at the top of this post is $860 on Amazon. However, you can find the "Empire Red" (and other colors) for $559 or thereabouts.