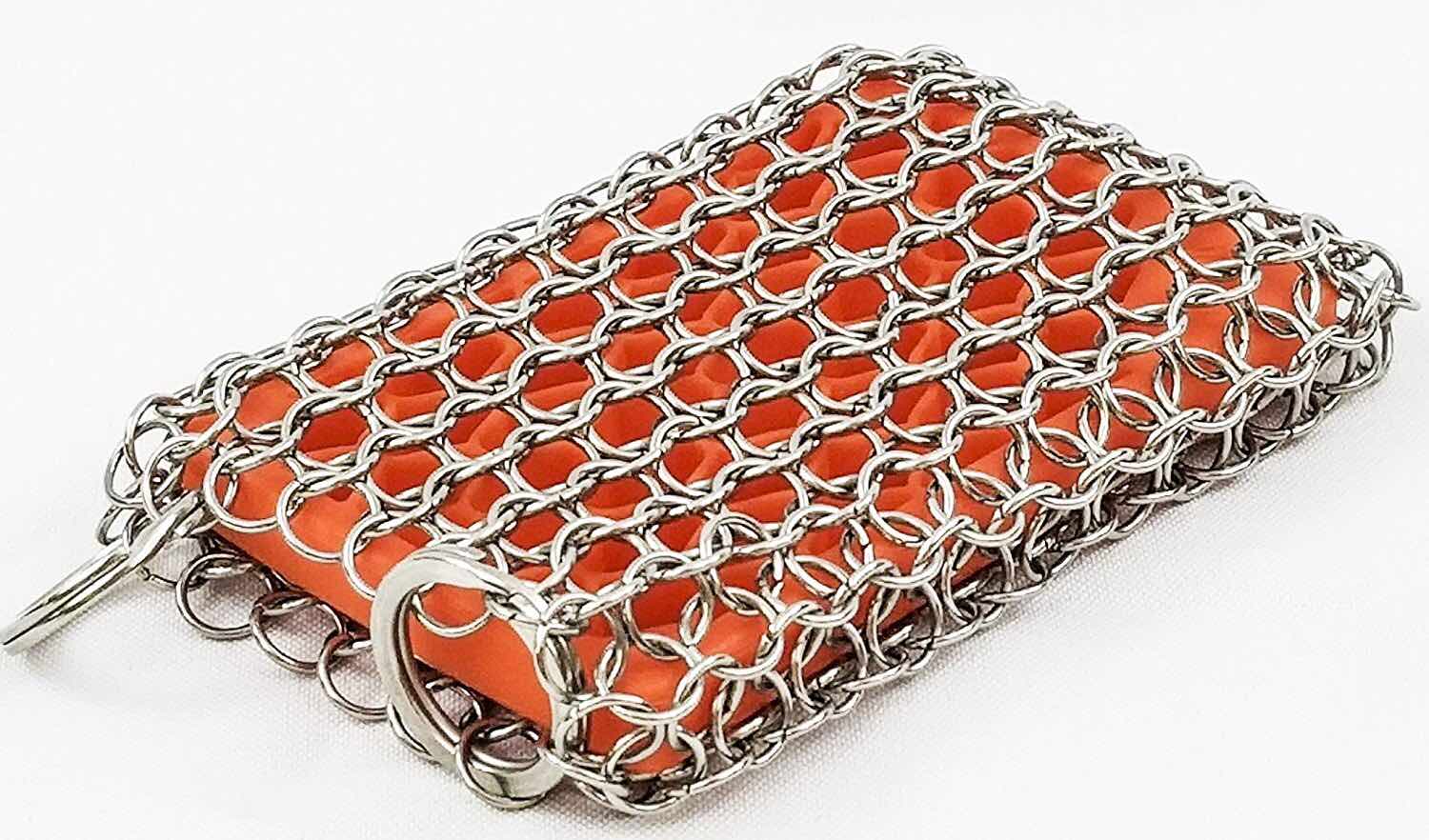 Kitchen-Pro Cast Iron Chainmail Scrubber with Silicone Insert
If you follow the goings-on in the world of cast iron at all, you've no doubt heard about this chainmail scrubber craze that's been going around. These things are generally the same type of thing: a square or circular sheet of stainless steel links you can use to scrub the surface of your cast iron skillet/dutch oven/whatever.
This scrubber puts a twist on the idea by adding a removable silicone insert that gives the scrubber sponge-like dimensions, making it even easier to grip and use. One plus about this is that it helps keep your hand out of the hot water while you're scrubbing. If something happens to the insert, the scrubber will accommodate an actual sponge, but you might have to trim it down to fit. Either way, the scrubber has a locking ring to keep the insert from slipping out.
Get it for $14 on Amazon.
For more cast iron cleaning tips, be sure to check out our helpful guide, "Cast Iron Skillet Care and Recipes".