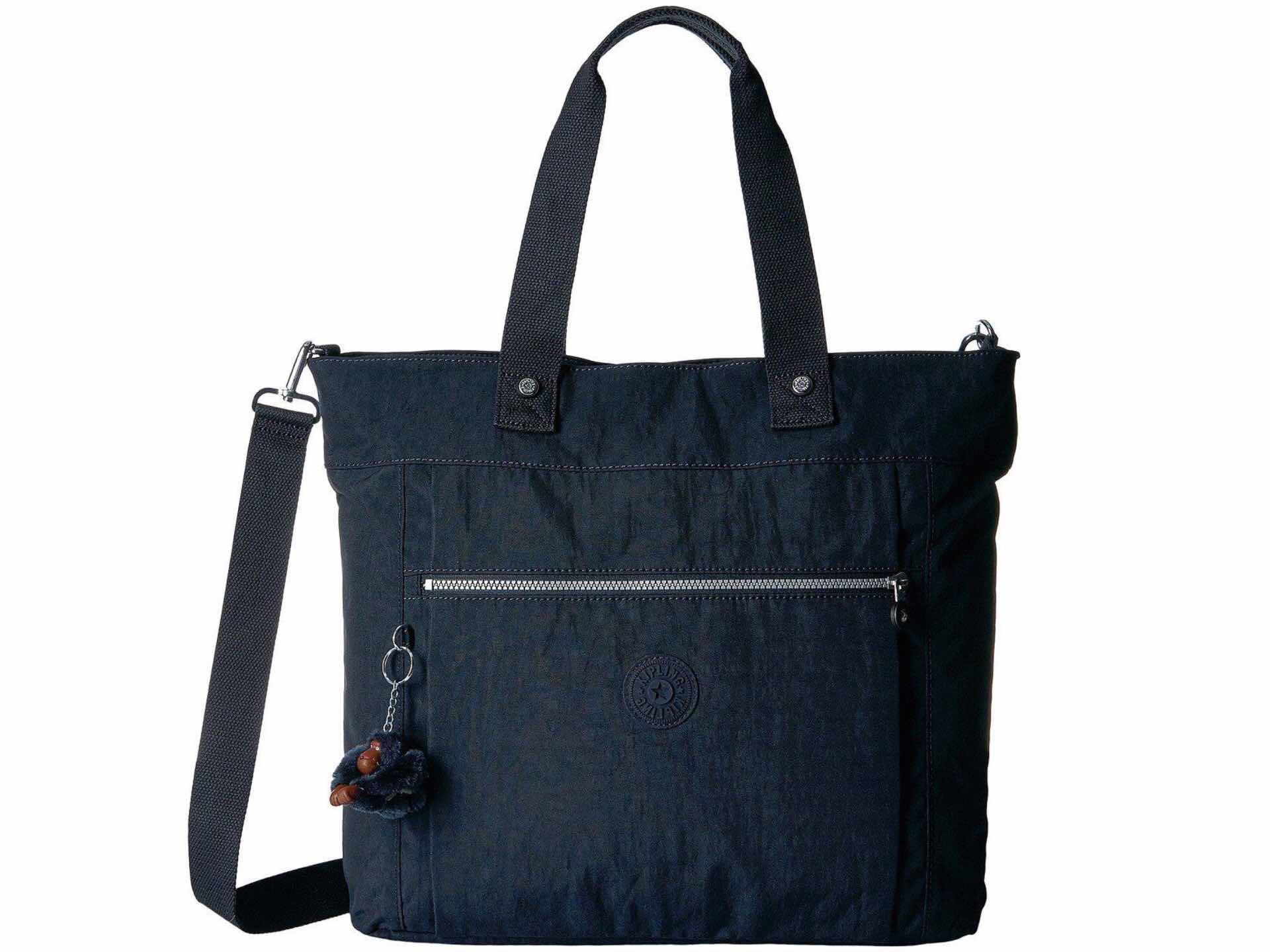 Kipling "Lizzie" Laptop Tote Bag
For the past three decades, Belgian fashion company Kipling has been making lines of bags for every conceivable use and occasion. The one I'd like to point out today is the Lizzie, a generously sized carry-on laptop tote that works just as well in everyday life as it does in the skies.
Inside the bag's roomy interior is a protective laptop compartment (which easily accomodates a MacBook Pro), a keychain clasp/loop so you don't have to turn the bag upside down to find your keys, a few organizational pockets, and enough space to hold all your daily/travel essentials — likely with leftover room to spare.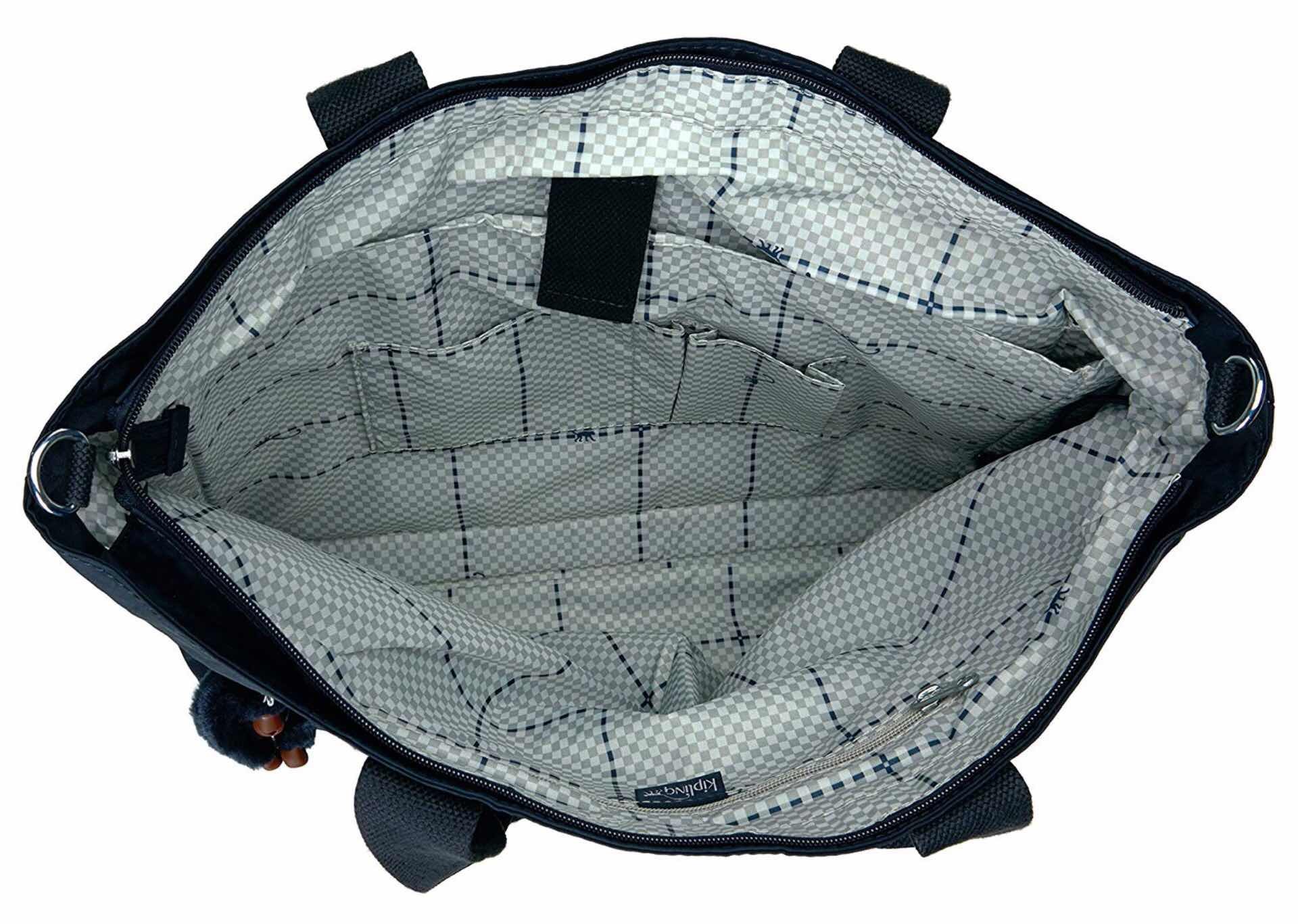 On the outside is a decent-sized zip pocket on the front and a suitcase handle sleeve on the back for attaching to your rolling luggage. And of course, like all Kipling bags, it comes with the company's signature monkey keychain.
They've got a whole bunch of colors and patterns to choose from, with prices ranging from about $93 to $129, with some exceptions on the lower end. Whatever you end up getting, it should hold up to years and years of use (and abuse, if we're talking at the hands of baggage handlers).