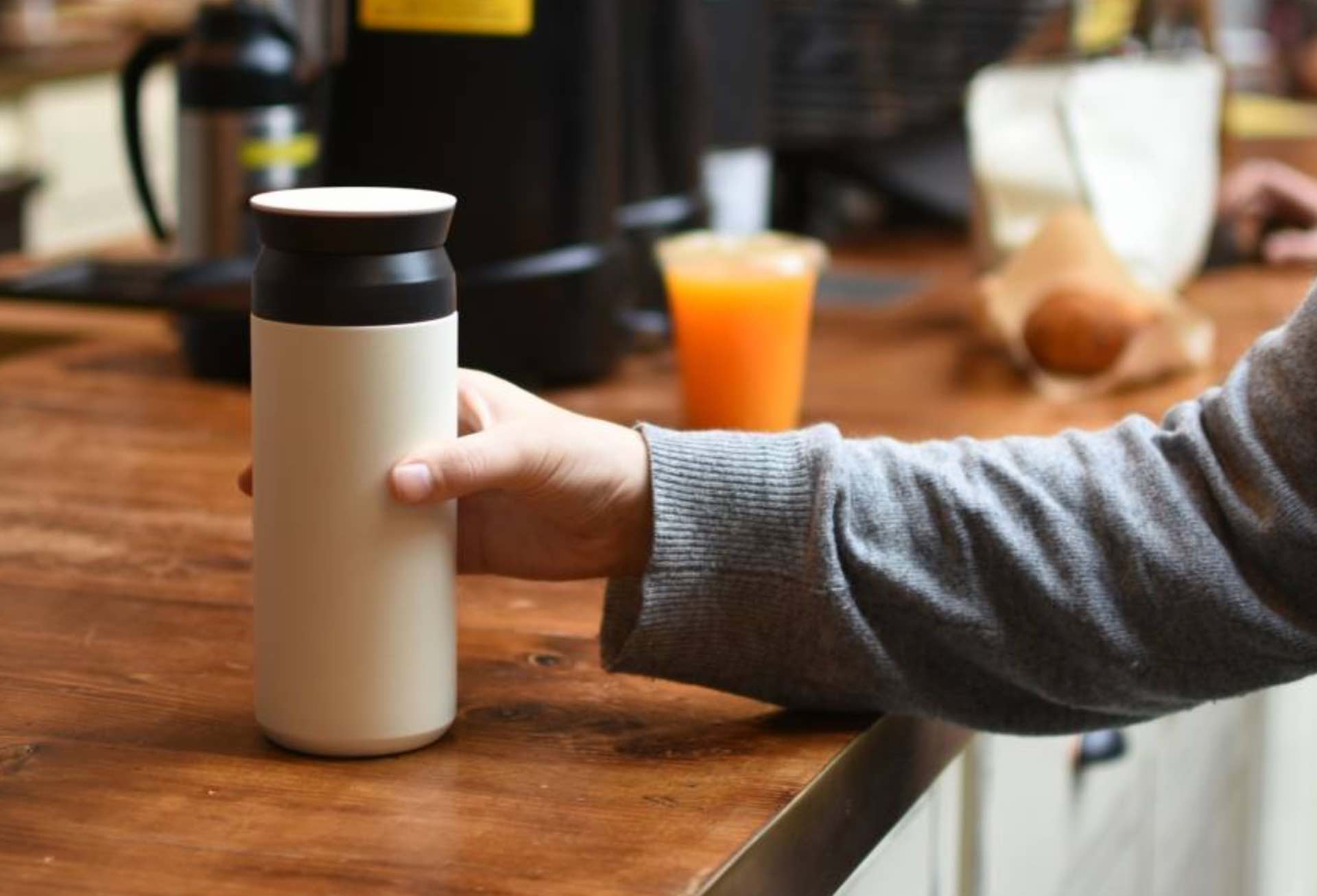 Kinto 17oz (500ml) Travel Tumbler
When it comes to portable drinking vessels, it doesn't get much more beautifully designed than the Japanese-made Kinto Travel Tumbler.
Available in a variety of eye-catching matte colorways — which happen to be powder-coated, making them both scratch-resistant and grippy — this is one of the more aesthetically pleasing ways to consume your favorite coffees and teas (or plain water) on the go.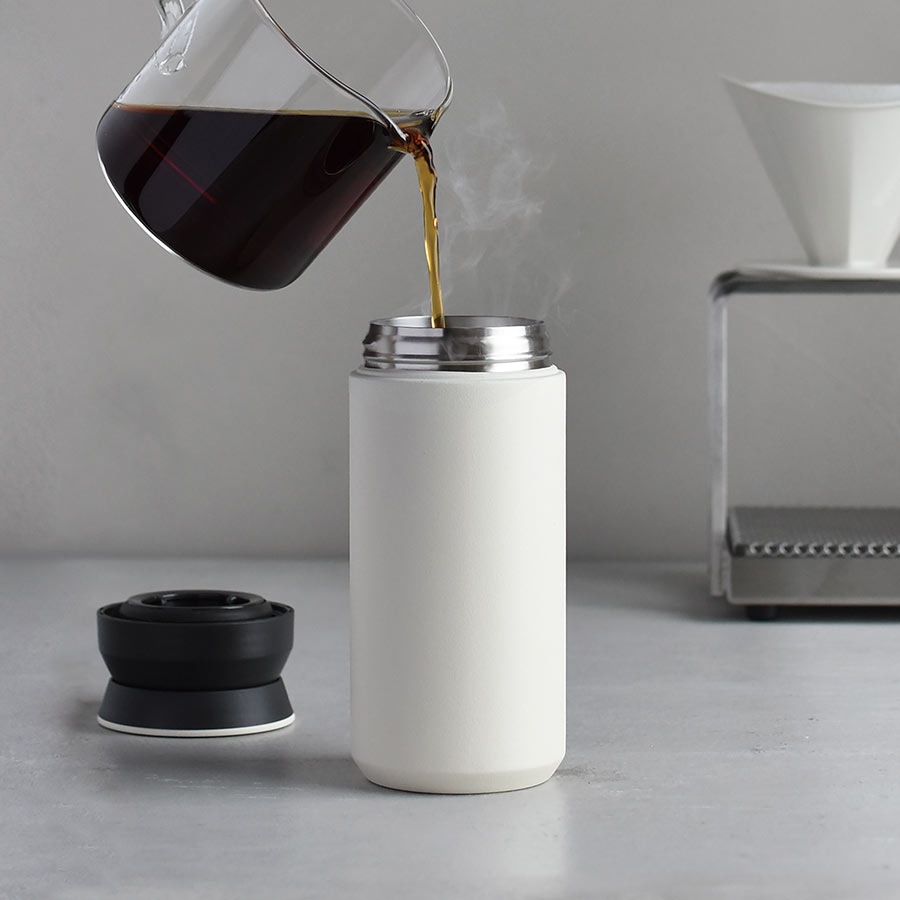 Aside from their sleek visual and tactile appeal, these tumblers sport your standard double-walled vacuum-sealed stainless steel construction that keeps drinks hot or cold for hours on end. The inside walls are electro-polished to make the steel odor- and stain-resistant, as well as preventing metallic flavors from being imparted to the contents.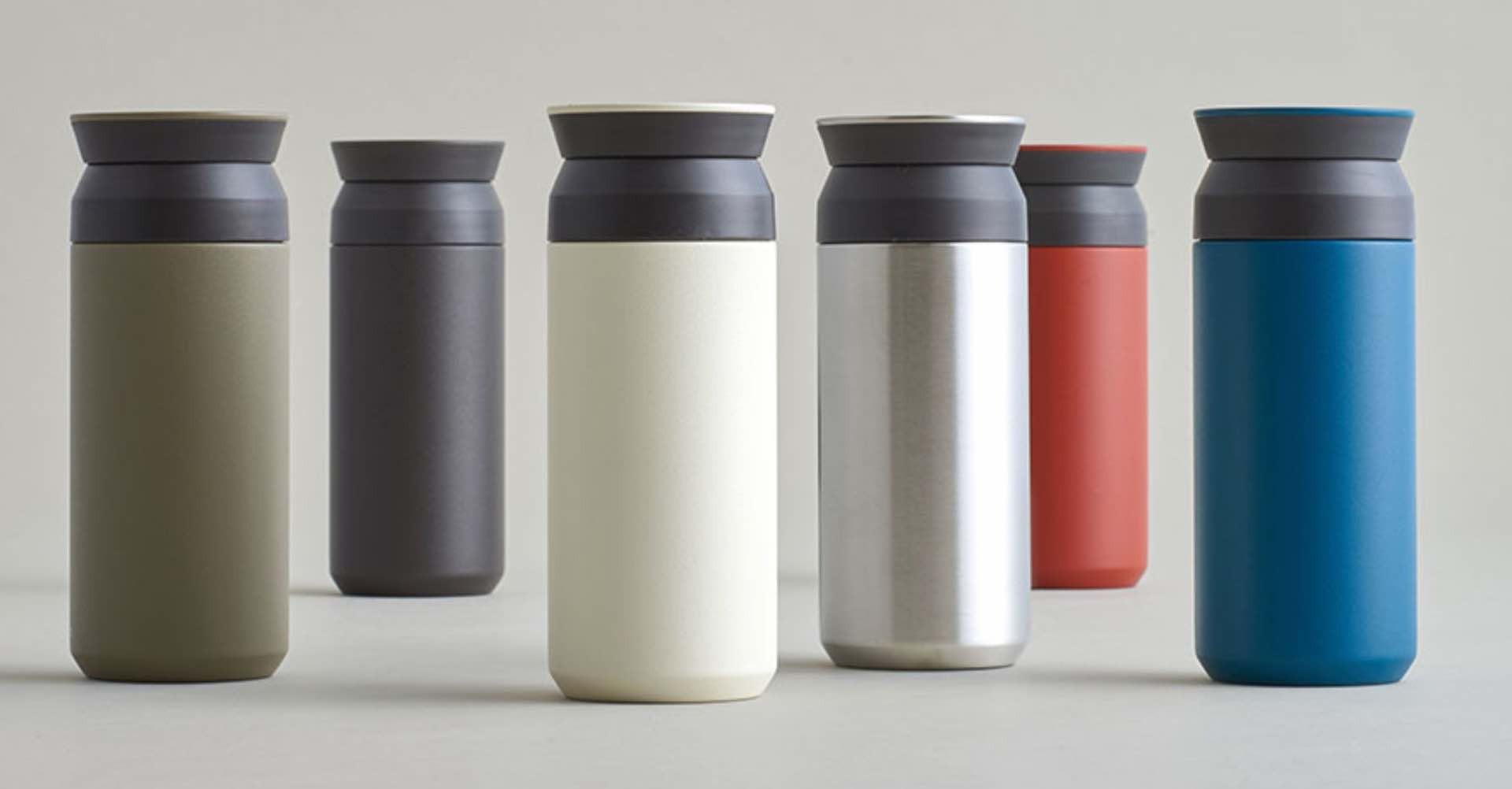 One nice hidden touch is in its two-piece chamfered lid/cap, which is not only easy to spin on and off when needed, but also has a stopper piece in the lower cap portion that stops ice or other non-liquid stuff (mint leaves, lemon wedges, etc) in its tracks while letting your beverage pass through freely, no matter what direction you drink from.
This guy features the lid thing at 2:39 of his review video:
Get the Kinto Travel Tumbler for $35–$43 on Amazon, depending on your choice of white, black, khaki, turquoise, red, coyote, or plain silver color.