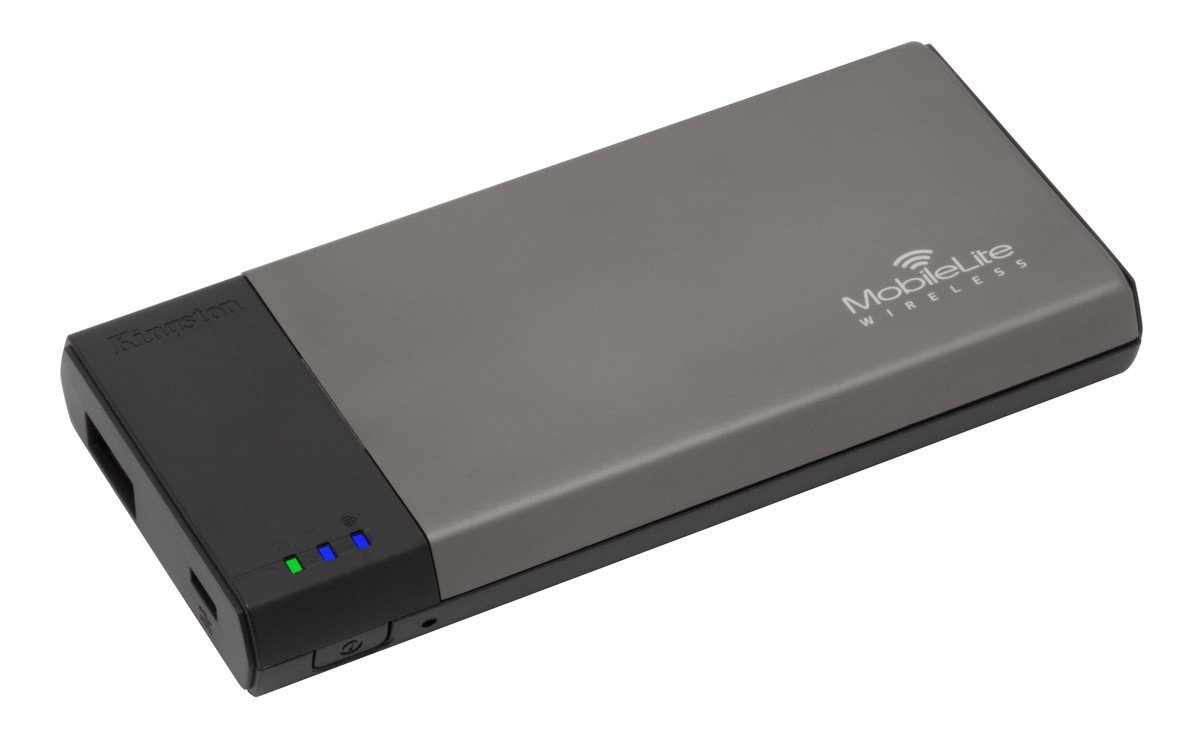 Kingston Digital MobileLite Wireless Flash Reader
As much as I love my iPhone and iPad, their limited storage space makes traveling feel like a juggling act. Do I transfer this movie or that movie? Should I delete several podcasts to make room? Which games can I bear getting rid of?
Forget all the data juggling and just get a Kingston MobileLite Wireless. This portable media reader can take media (movies, photos, etc) from any USB drive or SD card and stream it to a maximum of three iOS devices simultaneously, via the Kingston MobileLite app. If needed, the MobileLite can pull camera roll photos and videos off your device to make even more room.
The MobileLite also acts as an external battery pack, though I wouldn't call this its showcase feature. It can charge an iPhone to a decent level, but really it's more of an emergency power boost rather than something to rely on for extended periods.
Get the Kingston MobileLite Wireless for $38 on Amazon.