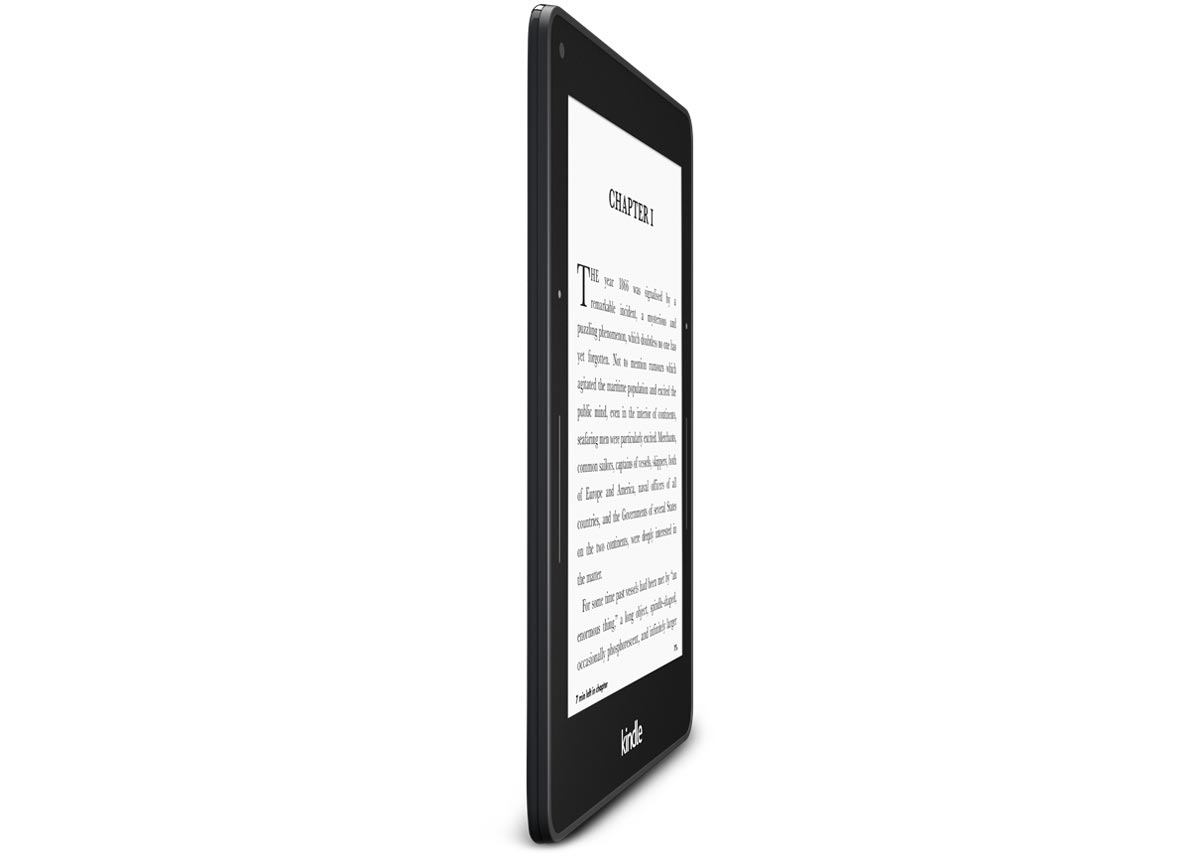 Kindle Voyage
Just today, Amazon has announced their new, top-of-the-line Kindle Voyage. Not only is lighter and thinner than the Kindle Paperwhite, it also has a higher-resolution 300 PPI e-ink display, dedicated hardware buttons for turning pages, and smarter and brighter screen illumination.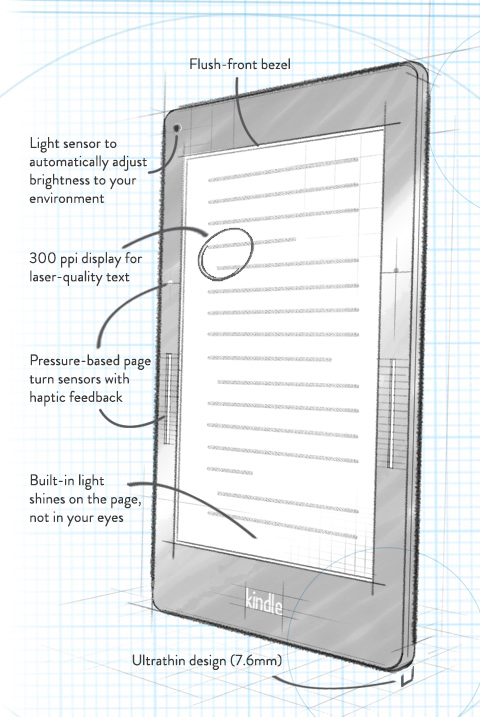 We're big fans of the Kindle here at Tools & Toys. They make excellent gifts (for your spouse, parents, or yourself). And the Kindle ecosystem is pretty amazing — in addition to the vast Kindle library of ebooks, Amazon has a section of their website where you can log in and see all the highlights from all the books you've read. And, when your browsing on the Amazon Kindle store and see a book you may be interested in, you don't have to buy it right away. You can download a sample, and then your Kindle's Home screen becomes your library and your queue.
If you're in the market for a Kindle, the Voyage won't disappoint. If you'd rather save a few bucks, we recommend you go with the Paperwhite at least. It's $40 more expensive than the plain Kindle but that illuminated display is worth it.
You can pre-order the Voyage now; they start shipping at the end of October. Happy reading.