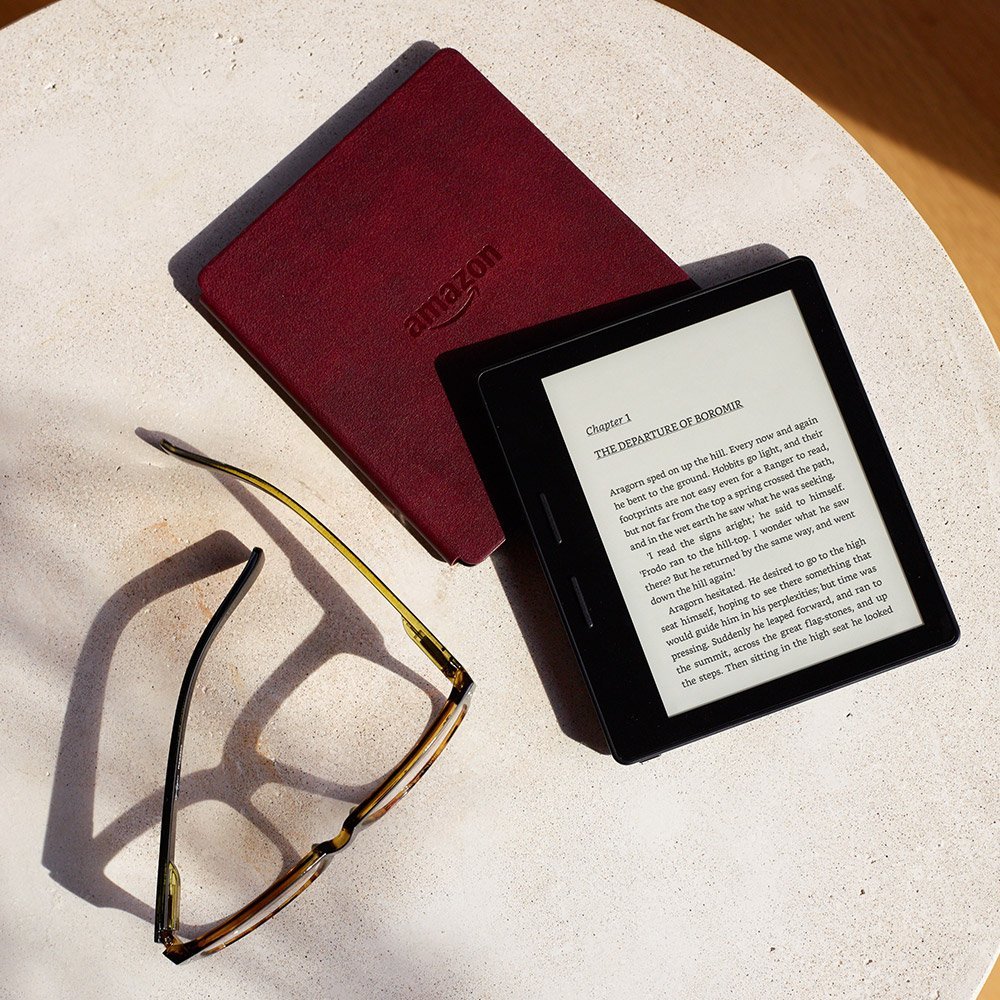 Kindle Oasis
Amazon has refreshed the high end Kindle with its new Oasis model. Sporting a thinner and lighter design, it's easier to hold in one hand. It has a high-resolution 300 ppi display with a battery that seems to last forever. It comes with a leather cover (three color options) that doubles as a battery charger. This gives the Oasis a multiple month battery life when on standby.
Amazon is selling the Oasis at a premium price. Starting at $289.99, hardcore Kindle readers are the only ones who should get this model. Otherwise, the Kindle Paperwhite is a great option.
You can pre-order the Oasis on Amazon for $289.99.