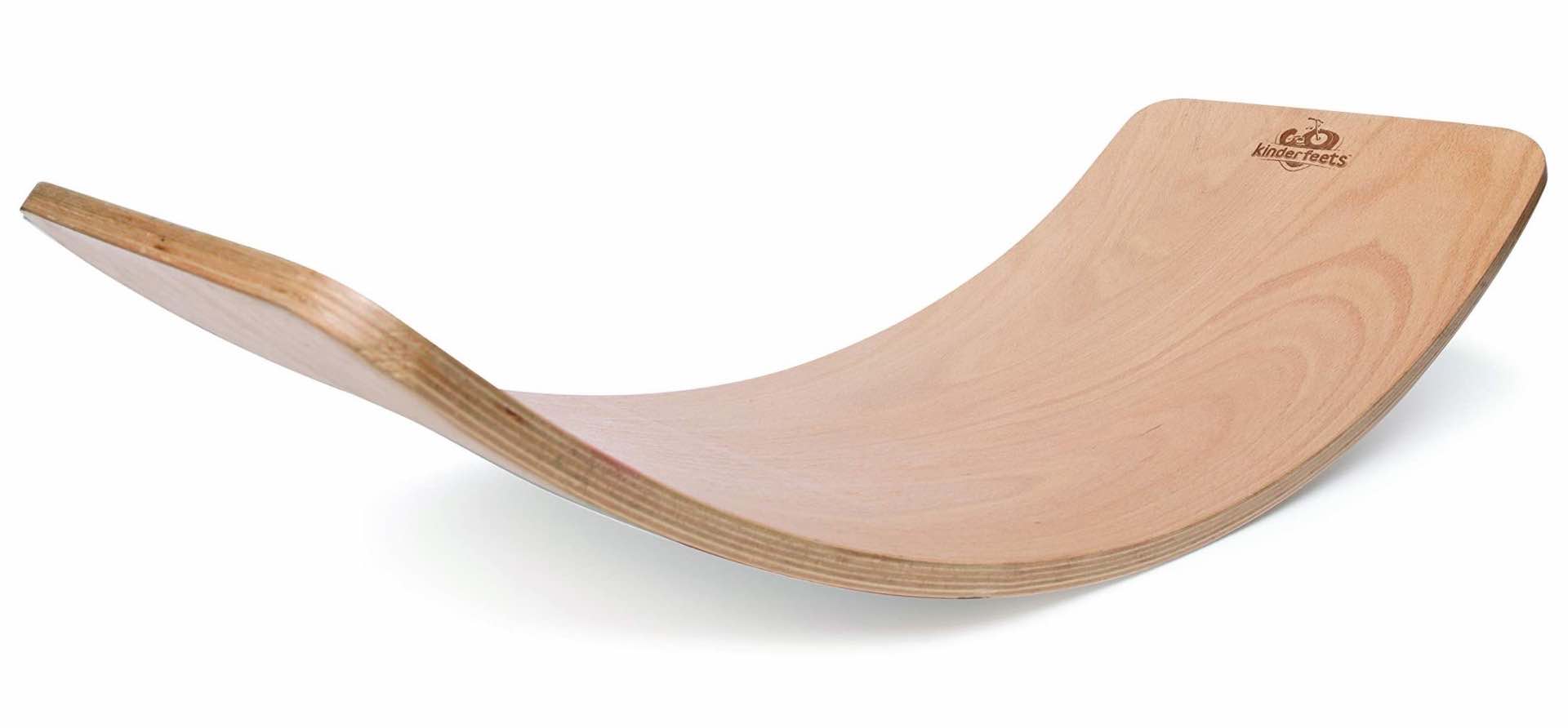 Kinderfeets "Kinderboard" Curved Wooden Balance Board
Similar to the "Bilibo" toy I wrote about a while ago, Kinderfeets' "Kinderboard" wobble board is the kind of open-ended toy that imaginative kids can do just about anything with, indoors or outdoors.
It can be a seesaw, a bridge, a low seat, a doll bed, a Hot Wheels ramp, a slide, a make-believe surfboard or snowboard…the possibilities are endless. It holds up to an impressive 485 pounds (!) too, so it's not likely to break anytime soon.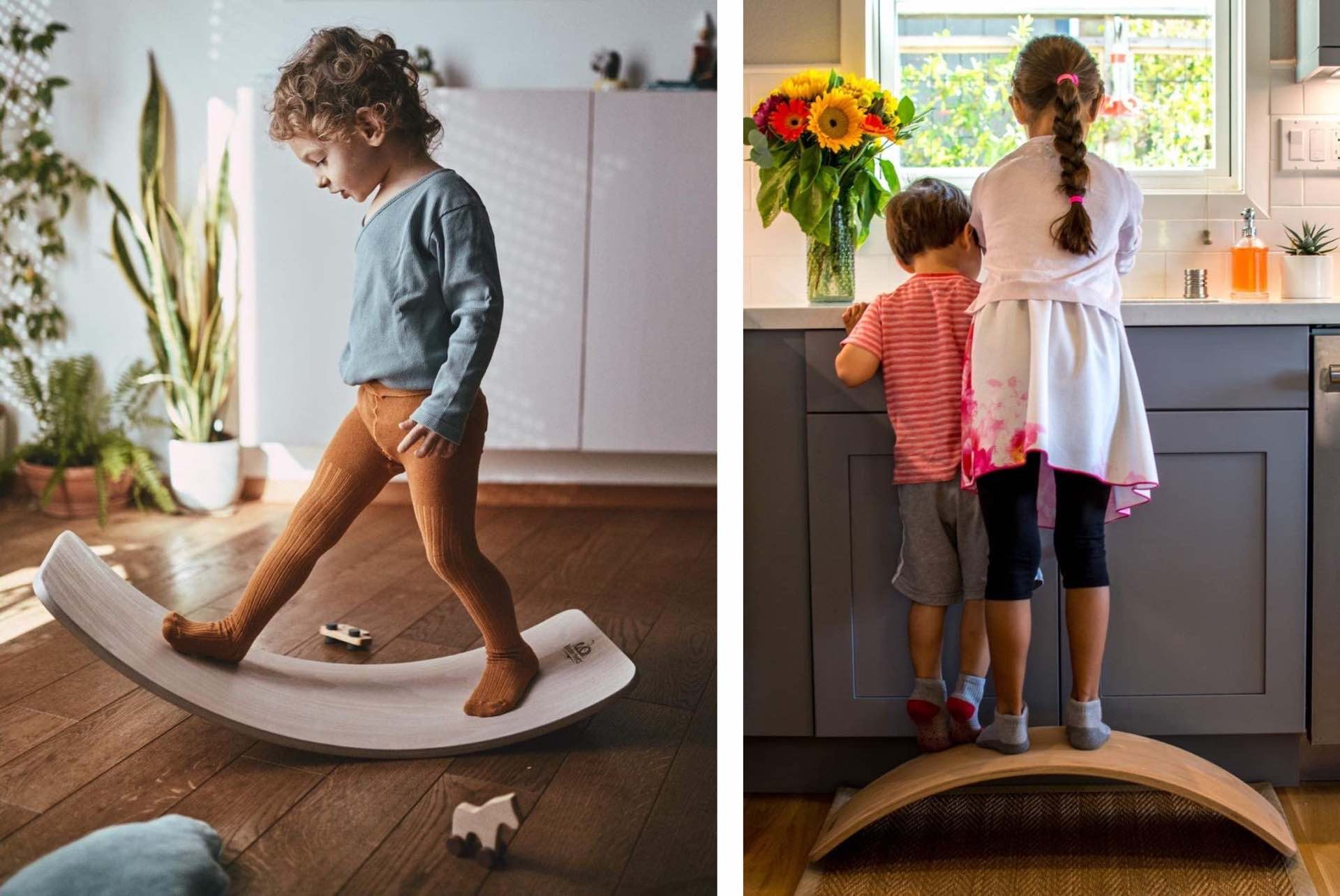 The secret of the thing is that it's kinda neat for grownups too. You can lay across it in "bridge" mode to pop your own back (at your own risk of course), you can incorporate it into a light exercise routine, keep it near your standing desk to get in some quick balance/leg work, do feet stretches on it, etc.
Get the Kinderboard for $100–110 on Amazon in your choice of a variety of colorways.