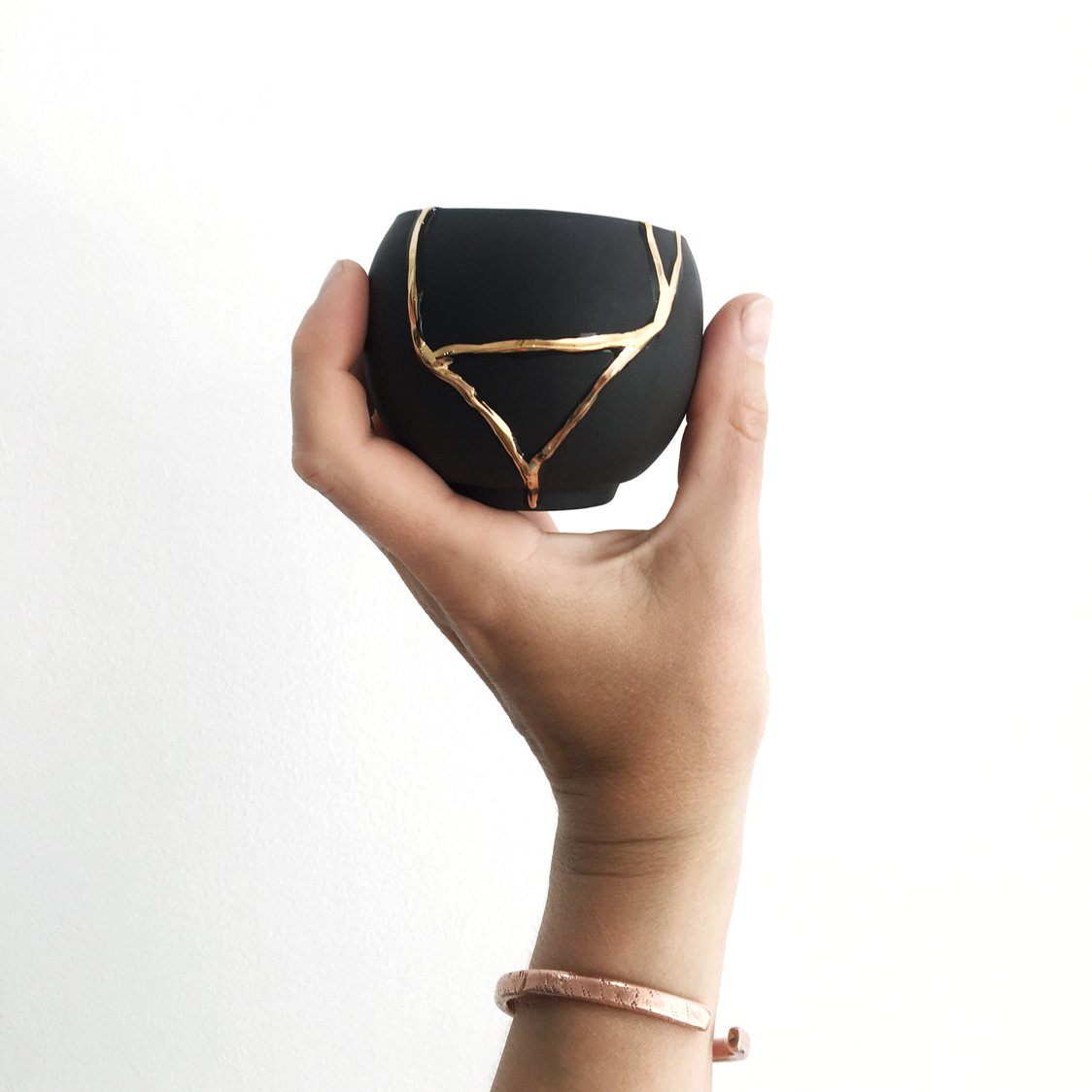 Kina Ceramics Kintsugi-Style Tea & Espresso Cups
If you don't already know, kintsugi is the old Japanese art of repairing and giving new life to broken pottery by joining the pieces together with gold (or a mixture of gold and lacquer). The result is often arguably more beautiful than when the pottery was new.
These espresso/tea cups from Kina Ceramics aren't true kintsugi but they do have the look of it, and they're quite beautiful. Rather than being glued together, these are whole pieces that are decoratively painted with gold, and each cup has a unique pattern so no two are exactly the same.
The cups can be ordered directly from Kina Ceramics and come in glossy black (£29 / ~$35 USD) and glossy white (£25 / ~$30 USD). You can also find them on the UK-based website called "Not on the High Street" but the price seems to be higher there.