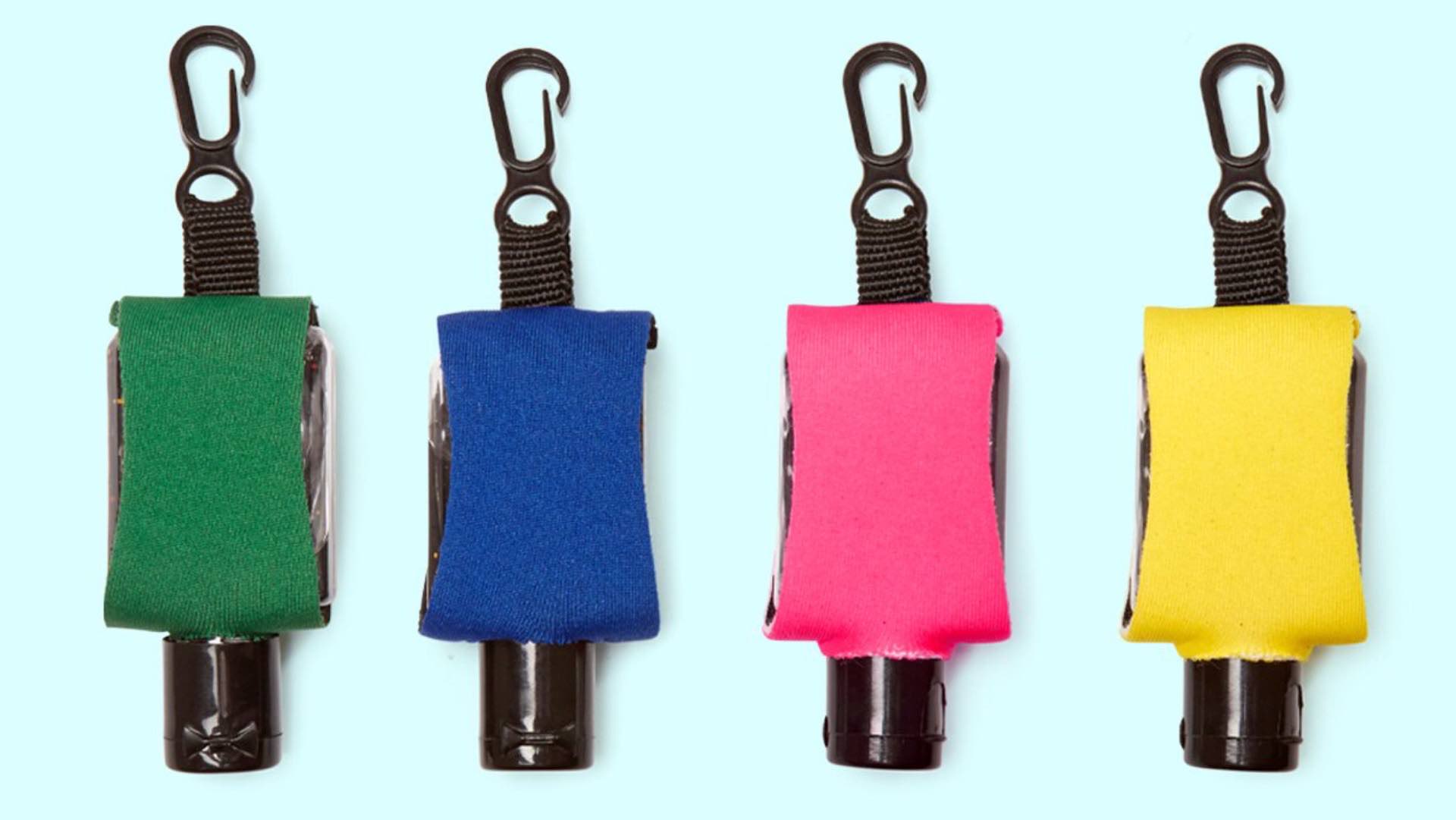 Kikkerland "On the Go" Hand Sanitizer
I don't normally advocate the overuse of hand sanitizer, but these days, it's important to always have a little of it with you, especially when going to grocery stores and whatnot.
Kikkerland's refillable, 0.5-ounce "On the Go" sanitizer comes in one of four bright-colored neoprene holders — chosen at random during shipping — and has a clip for attaching to your bag/belt loop/keychain/etc where you can always get to it easily.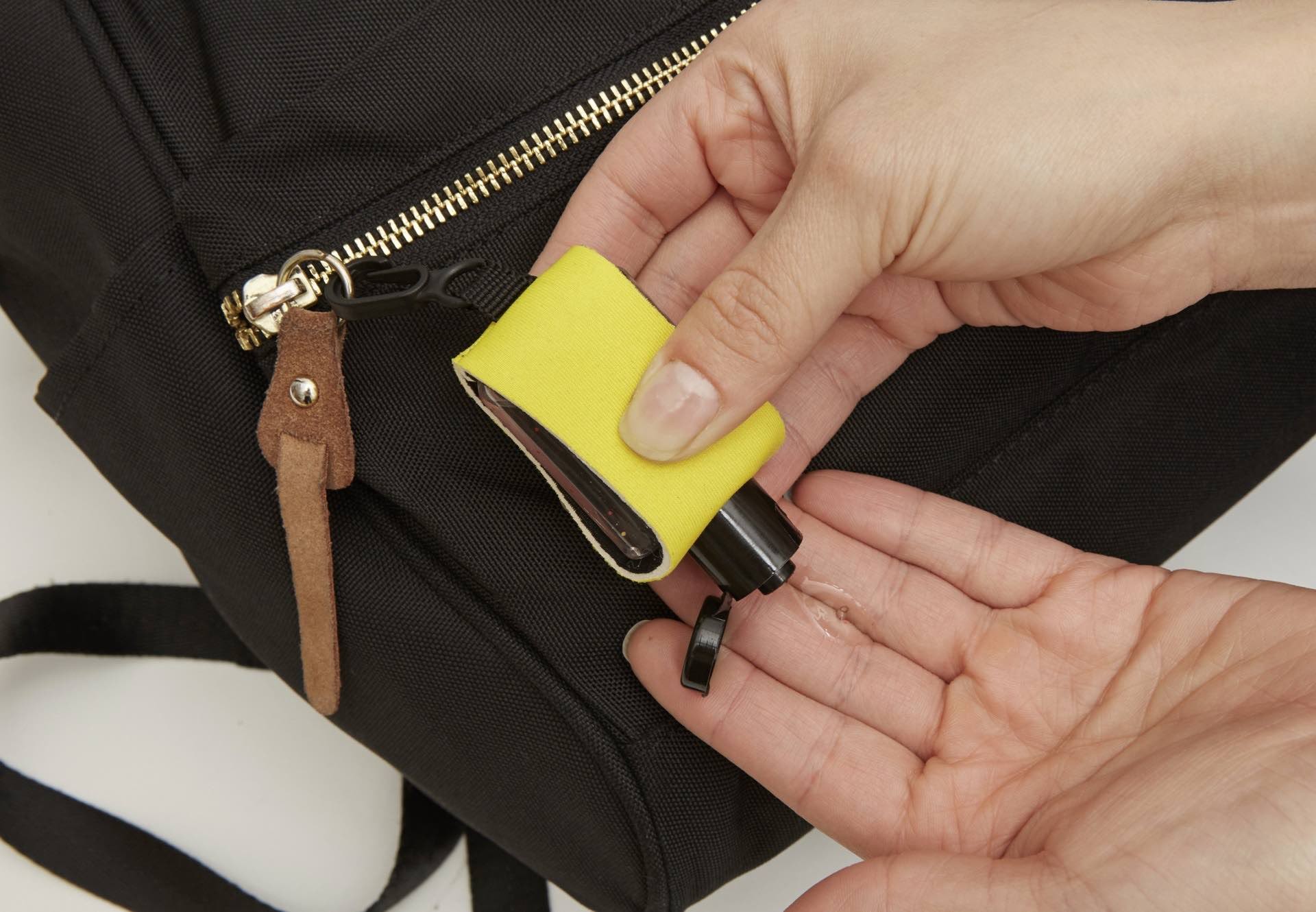 Each one is just $3 on Amazon. I believe they are limiting these to one per customer though, so know that going in.