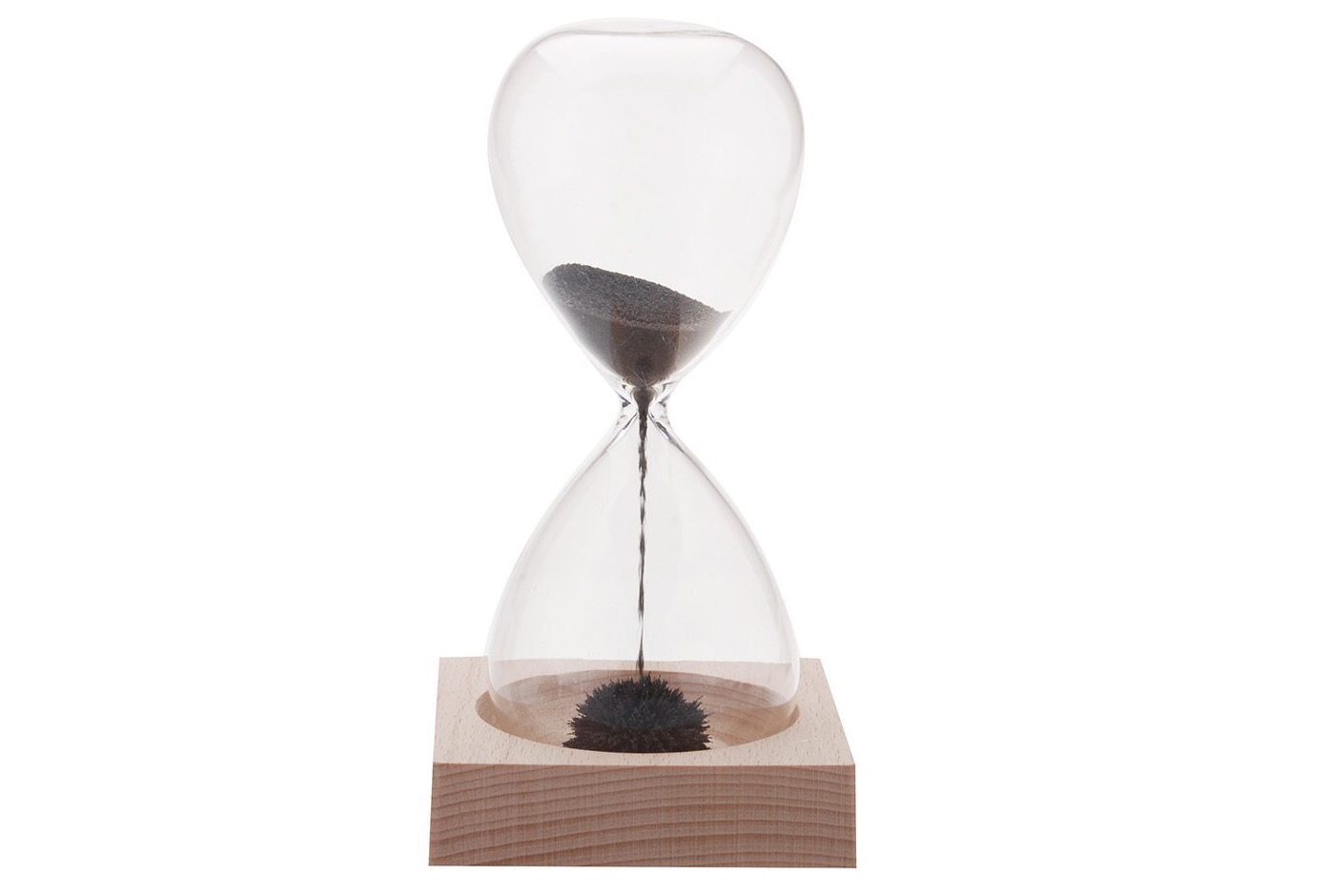 Kikkerland Magnetic Hourglass
I use this mesmerising hourglass to get in the zone before taking on a new task at work. A sedative one minute scene to get lost in.


Kikkerland's magnetic hourglass is a neat way to measure a minute. As the ferrous sand inside falls, a hidden magnet in the wooden base causes it to form stalagmite patterns at the bottom. It's fun to watch, and even a little therapeutic.
Get it for $20 on Amazon.