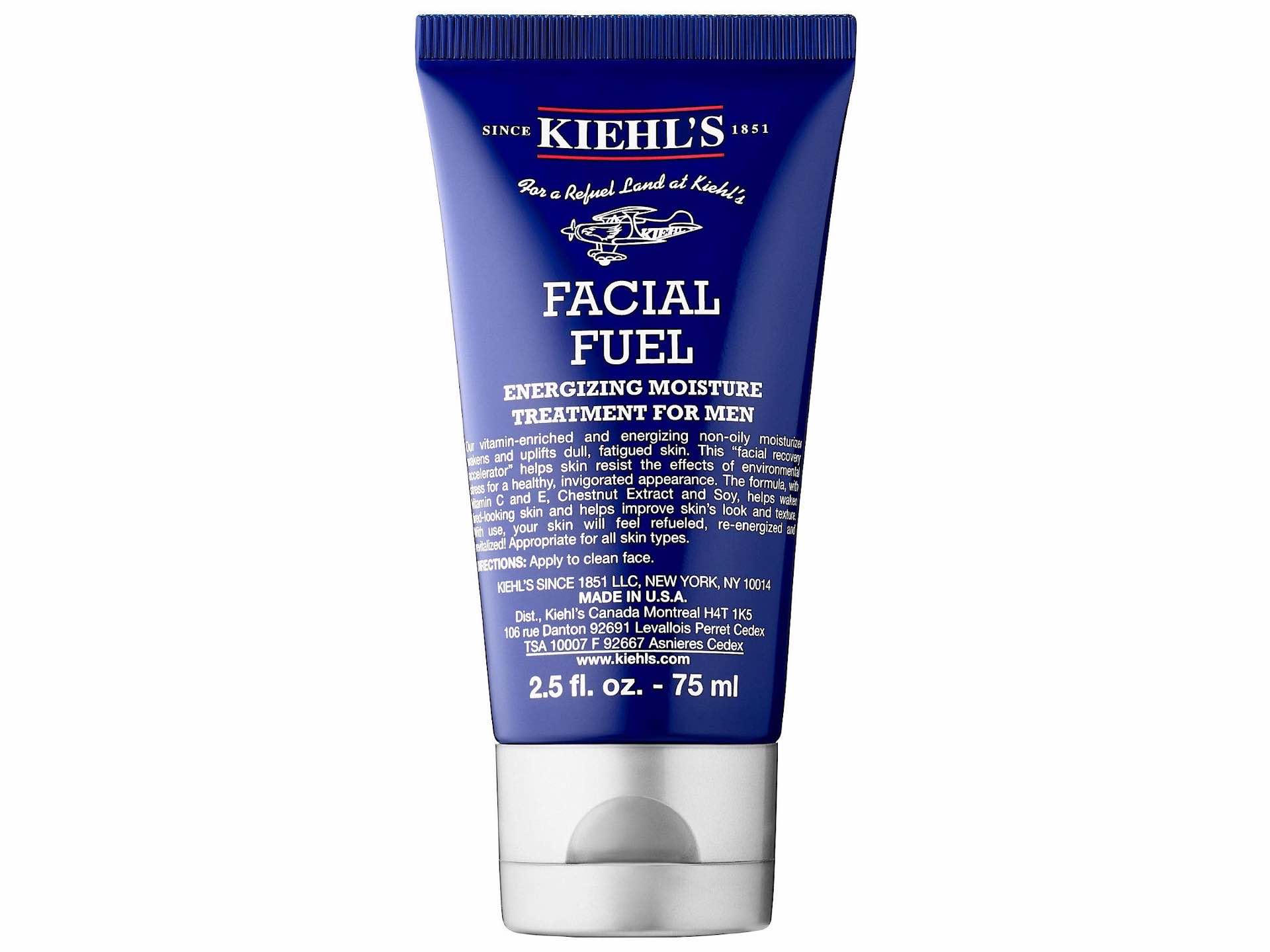 Kiehl's "Facial Fuel" Energizing Moisture Treatment for Men
At 36 years old, I'm noticing more and more how important it is to stay on top of my skincare regime. I can't just wake up and enjoy that youthful glow that came so effortlessly in my twenties anymore, at least not by default.
When I need intense skin hydration, there's always Hada Labo's Gokujyun hyaluronic solution. But on those days when I feel like my skin just looks dull and…I dunno, old, that's where Kiehl's Facial Fuel comes in.
This is a clean, lightweight facial lotion that does offer all-day moisture, but also has this whole refreshing and energizing component to it that feels like you're giving your skin a stimulating boost when it's needed most. That's due in part to the actual caffeine you'll find halfway down the ingredient list, the Vitamin C near the top, and the bit of menthol that gives it a kind of tingly, minty feeling on the skin.
What's great about Facial Fuel is that it absorbs and dries quickly without leaving a greasy or slimy feeling behind. If you apply it before bed, you won't have to worry about your pillow case sticking to your face all night. It's also great to put on after shaving in the morning.
You can find this stuff on Amazon in a few different sizes: