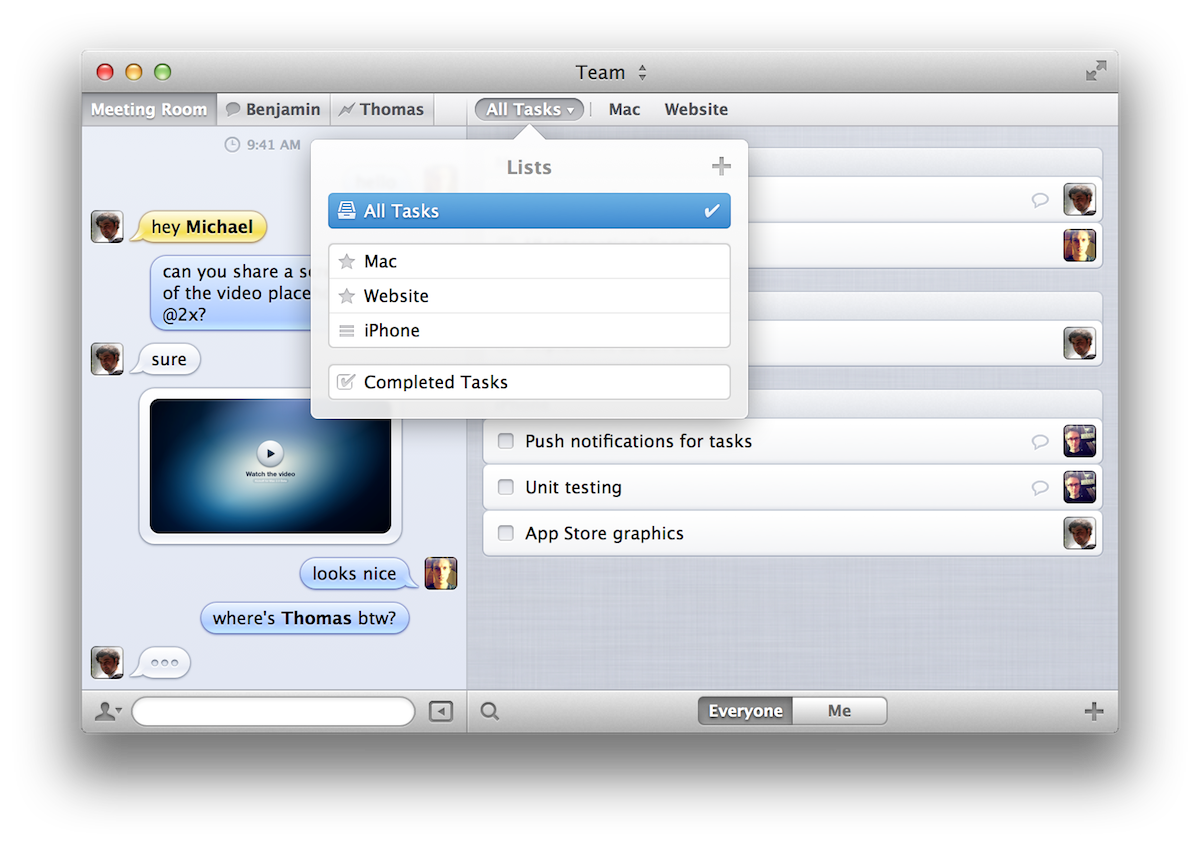 Kickoff for Mac and iPhone
There are a ton of great to-do applications out there, but very few of them play nicely with teams.
A new app named Kickoff is trying to change that.
Built for the Mac and iPhone, Kickoff houses group chats, shared tasks and supports file sharing between team members, all in an iChat-like interface. Messages can be sent to the team or individuals, and group tasks are just a click or tap away.
Check it out on the Mac App Store and on iOS for the iPhone.