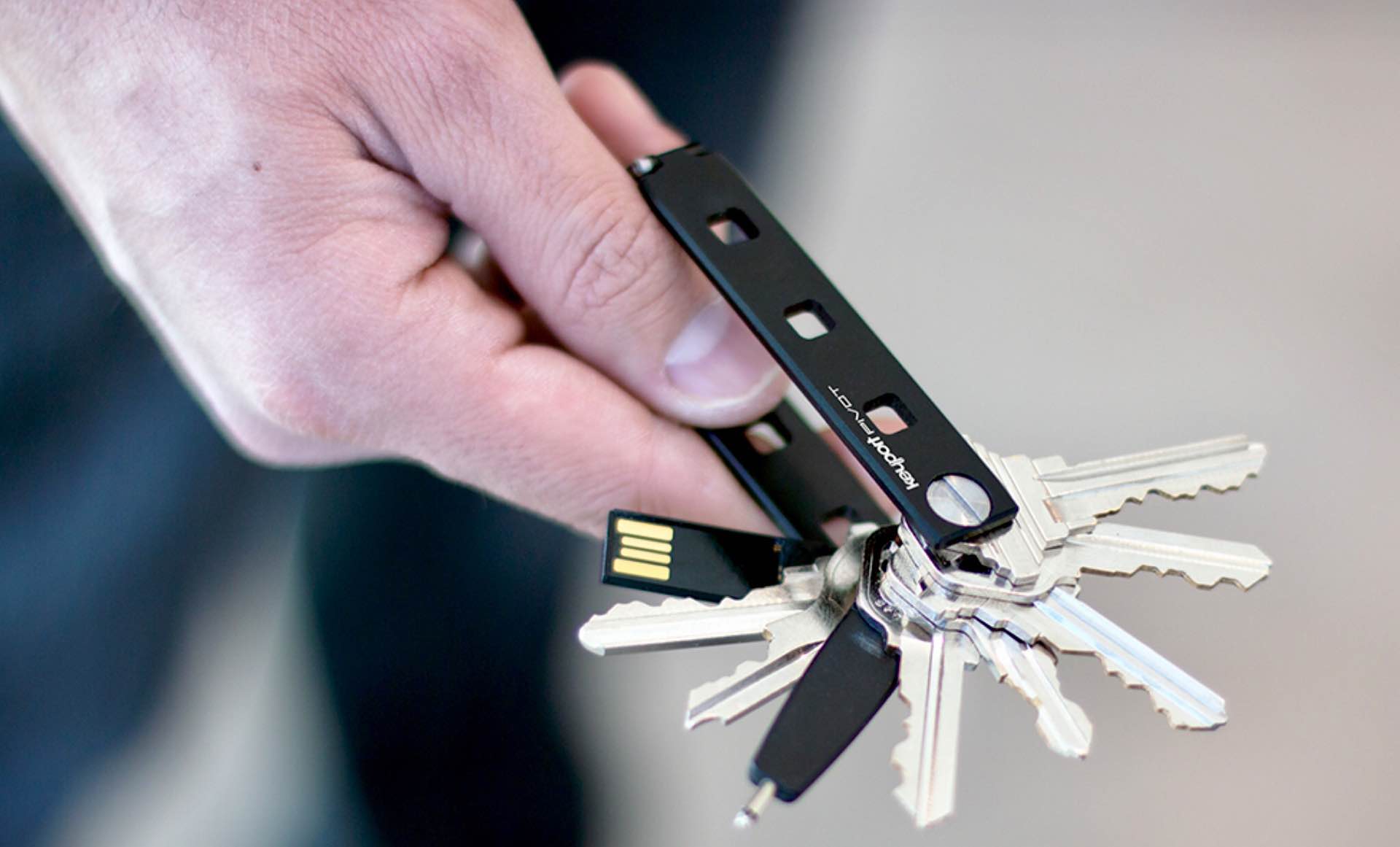 Keyport "Pivot" Key Organizer + Multi-tool
The Keyport Pivot is an all-metal keyholder that doubles as a modular and customizable EDC tool.
Constructed from an anodized aluminum chassis with stainless steel components, the Pivot starts with the same idea behind the KeyBar — a key organizer that prevents jangling noise and offers a variety of tools and accessories — but offers its own module/insert options, such as…
Moreover, every Keyport Pivot comes with a free two-year subscription to the company's KeyportID service (a newer form of their incentivized lost-and-found program), which is pretty cool.
On Keyport's own website, the Pivot is listed for $20, but as of this writing (May 10th, 2017) you can get one from Amazon for the sale price of $10, in your choice of black, red, or silver. The additional modules and inserts are not sold on Amazon.