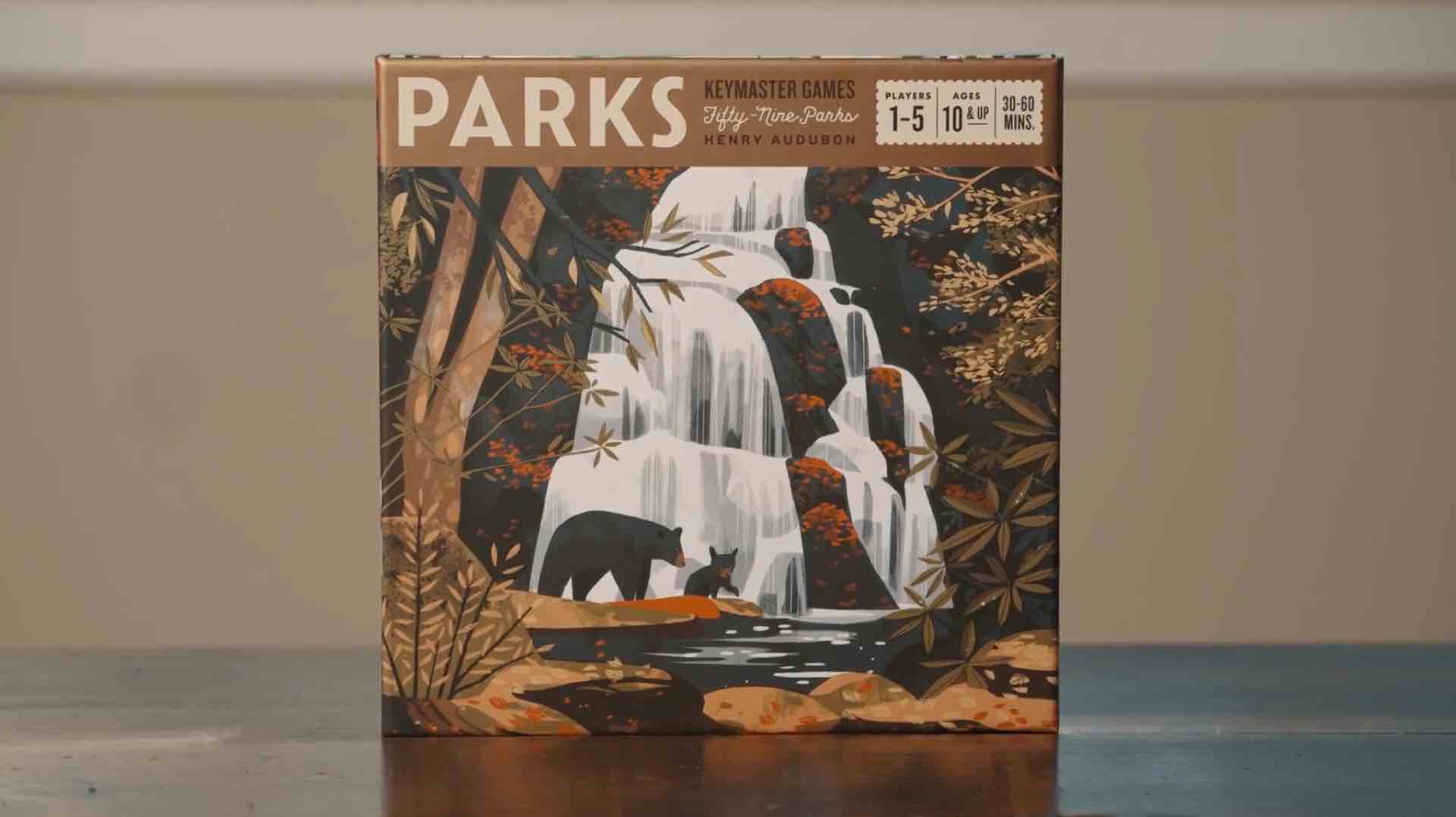 'PARKS' — The Board Game about Exploring and Discovering US National Parks
In four years of being on the road, my family has had the good fortune to visit a decent number of US national parks — our son has the Junior Ranger badges to prove it. Even so, there are still so many we haven't gotten a chance to see yet.
In a way, Keymaster Games' PARKS is a way to vicariously "visit" a bunch of them. Designed to be a celebration of our national parks, this successfully Kickstarted board game is all about hiking trails, collecting memories, and seeing the iconic wildlife from each of 45 featured national parks:
Players will take on the role of two hikers as they trek across different trails during four seasons of the year. Each trail represents one season of the year, and with each season's passing, the trails will change and grow steadily longer. Each turn, players will send one of their hikers down the Trail. While on the Trail, hikers will land on a site—such as seeing Mountain—and takes its action, in this case gaining a Mountain token. When a hiker is on a site, other hikers cannot visit it unless they spend their campfire to share the site. Canteens and Gear can also be used to improve your access to resources through the game. When a hiker reaches the end of the trail they can spend tokens they've received from the Trail to visit Parks to earn points. Your goal is to have the most points at the end of the year.
The artwork throughout the game comes from the Fifty-Nine Parks print/illustration series, which has come up once or twice around here before.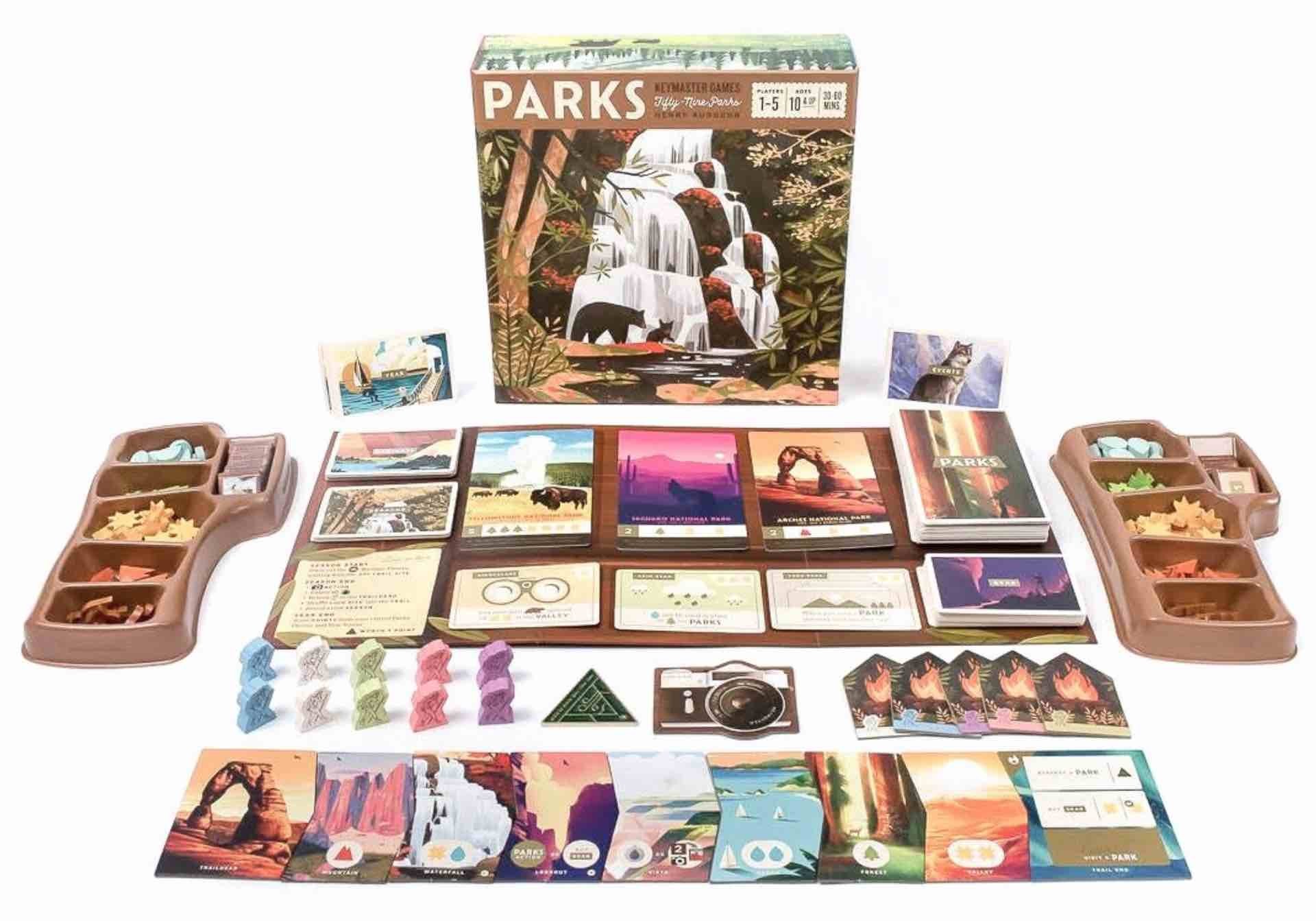 As this video shows, it's quite the calming and meditative type of game:
This would make a fine gift for the national parks lover in your life. (That includes you, of course, if the description fits 😉)
As of December 28th, 2019, PARKS is on backorder but you can "pre-order" it for $63 on Amazon and it'll ship on January 10th, 2020.