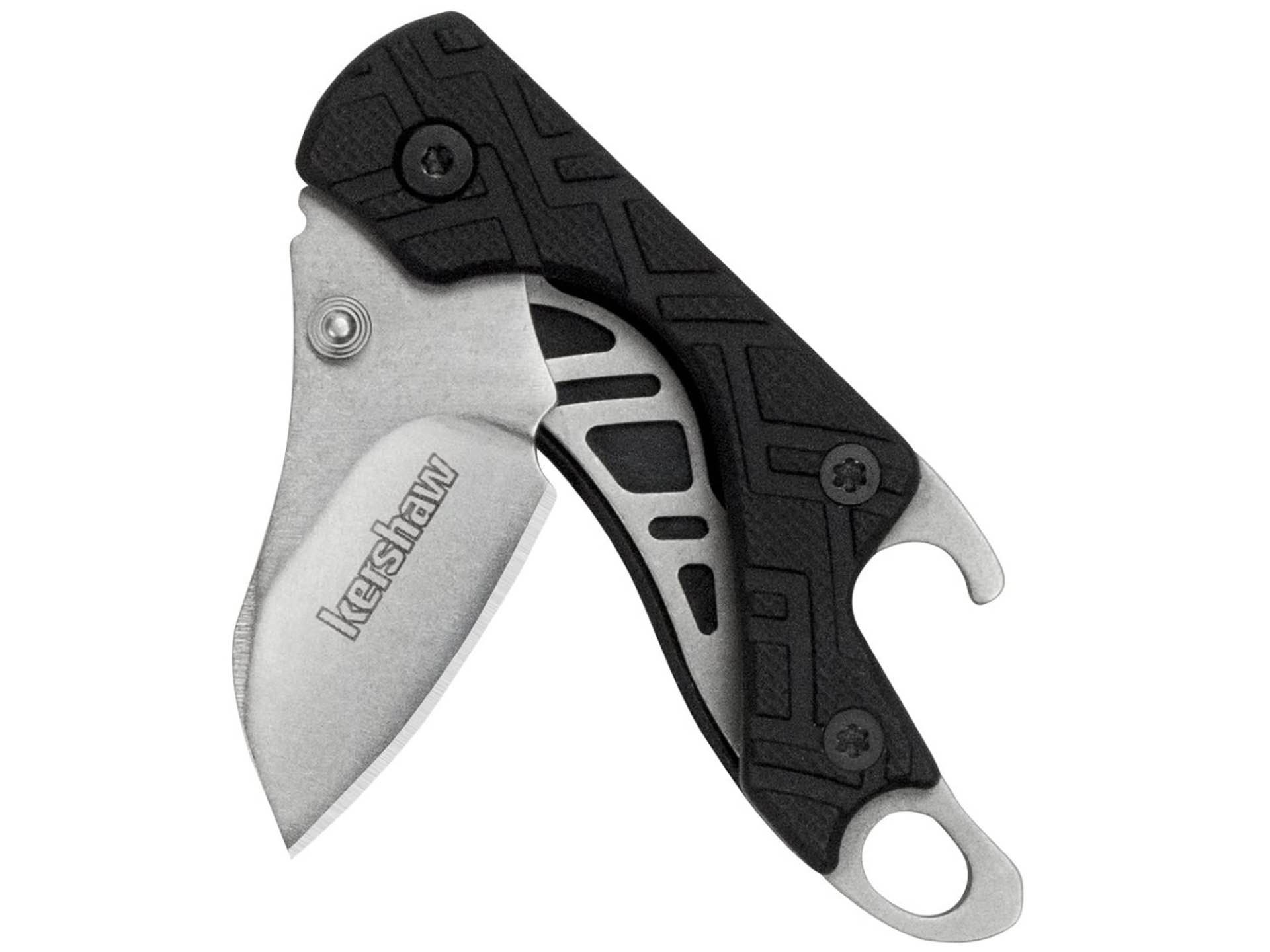 Kershaw "Cinder" Multi-Function Folding Pocket Knife
You don't need a whole lot of knife to accomplish little everyday tasks like opening plastic packages, breaking down boxes, removing price tags…that sort of thing. Kershaw's compact "Cinder" pocket knife is perfect for these kinds of jobs and is comparable to a thumb drive in size.
The sharp, high-chromium stainless steel blade smoothly flips open one-handed with its thumb stud, and the grippy glass-filled nylon handle keeps even this tiny knife from slipping out of your control.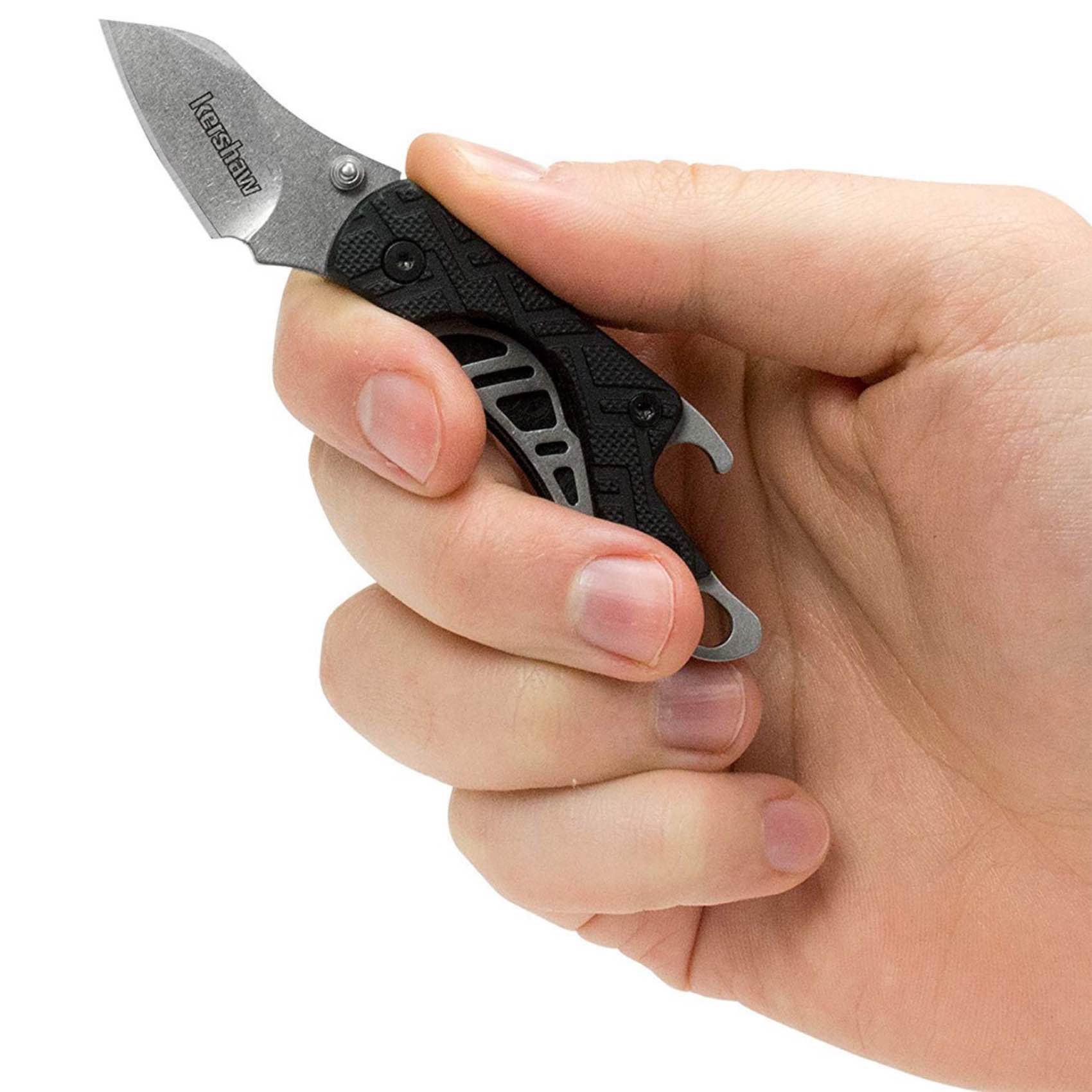 Goes well in your pocket of course, or you can use the generous lanyard hole to keep it on a keychain or clip it to a belt loop so it's always there when you need it. The built-in bottle opener is a nice finishing touch.
Get the Kershaw Cinder for just $9 on Amazon.