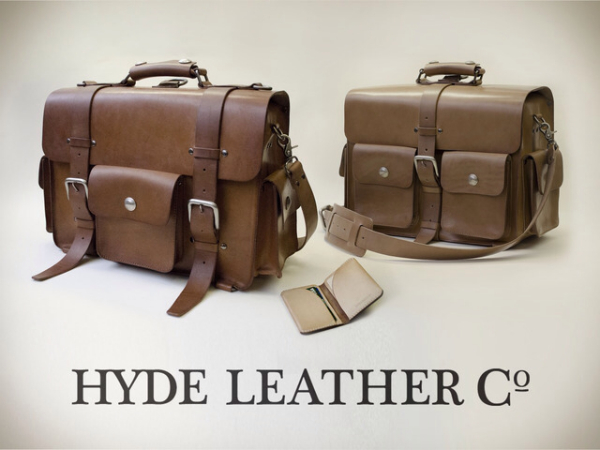 Kendall & Hyde — Leather Bags, Wallets, and More
After a successful Kickstarter campaign that far exceeded their funding expectations, Kendall & Hyde are just about ready to start selling their leather goods to the world. Everything they sell is crafted from vegetable-tanned, full-grain leather, some of which sport top-notch hardware—such as snaps made from real 1930s buffalo nickels.
As of this writing (May 28th, 2014) they are still allowing pre-orders of all their products at discounted prices. Some examples:
Head over to their pre-order sale page to check out the other leather bags and such.