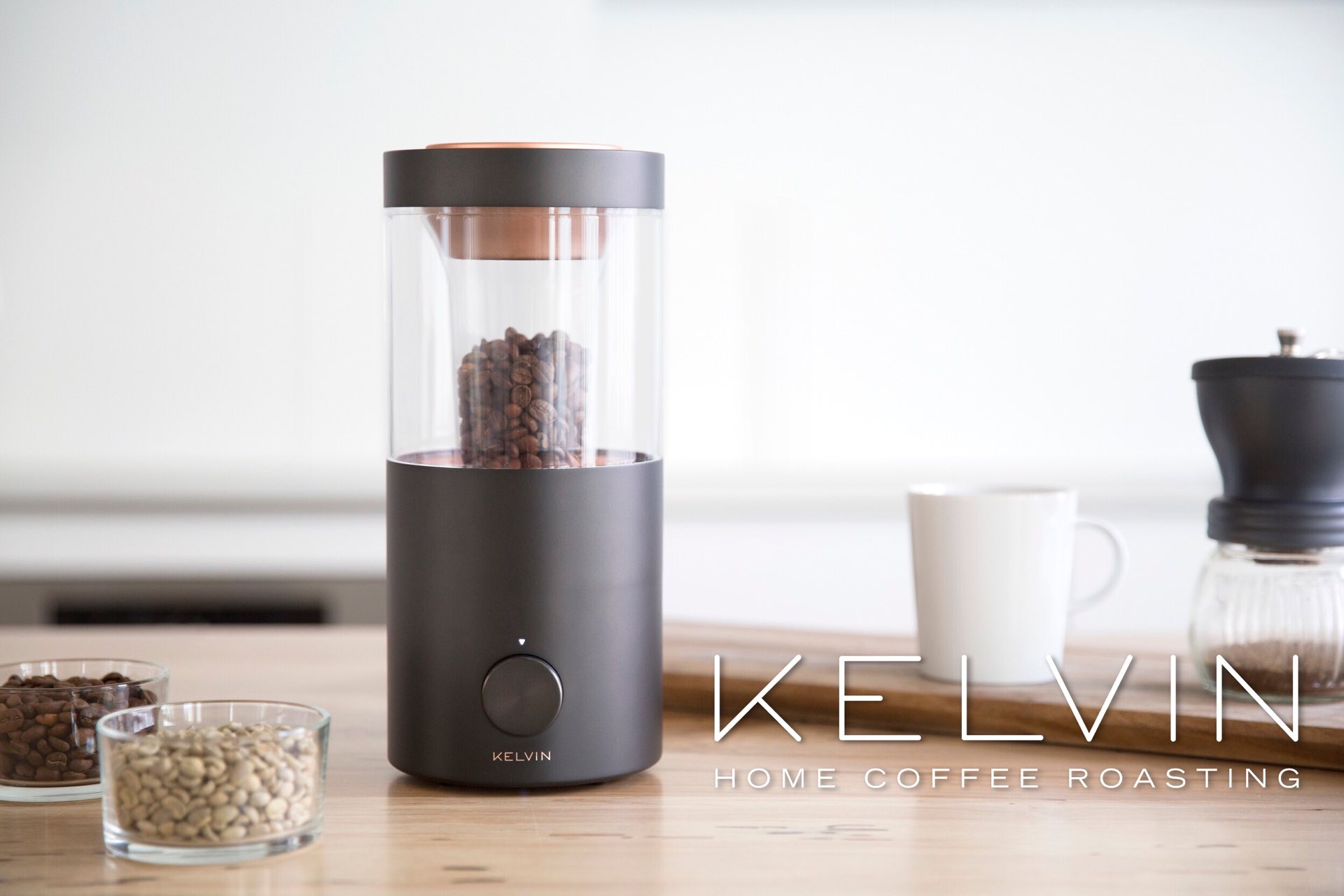 Kelvin Home Coffee Roaster [Kickstarter]
The Kelvin Coffee Roaster is exactly what it sounds like: a countertop machine that lets you custom-roast small batches of coffee beans in mere minutes, on demand, at home. Beyond buying a good grinder and opting for a particular brewing method (which we have a guide in the works for), roasting your own beans is one of the best ways to totally control how your cup turns out in the end, and make it the absolute freshest one possible besides.
The Kelvin team designed their roaster to be intuitive and easy to use. All you do is scoop some beans into the roaster, turn the dial to set the roast time, and push that dial to start it up. Change the timer up or down mid-roast to customize the results, if you like. When time's up, Kelvin cools the beans down for you so they're ready for grinding or storing. The built-in filter collects chaff along the way, and is easily dumped out into your compost bin or wherever else.
In addition to the roaster itself, they've planned a subscription service + app that lets you have unroasted beans from around the world delivered to your door so you don't have to hunt them down yourself.
The project's already been funded more than 5x over, and as of April 2nd, 2018 there are still 39 days to get in on the action yourself. To receive a Kelvin roaster of your own plus a pound of unroasted beans, you'll have to pledge $229.