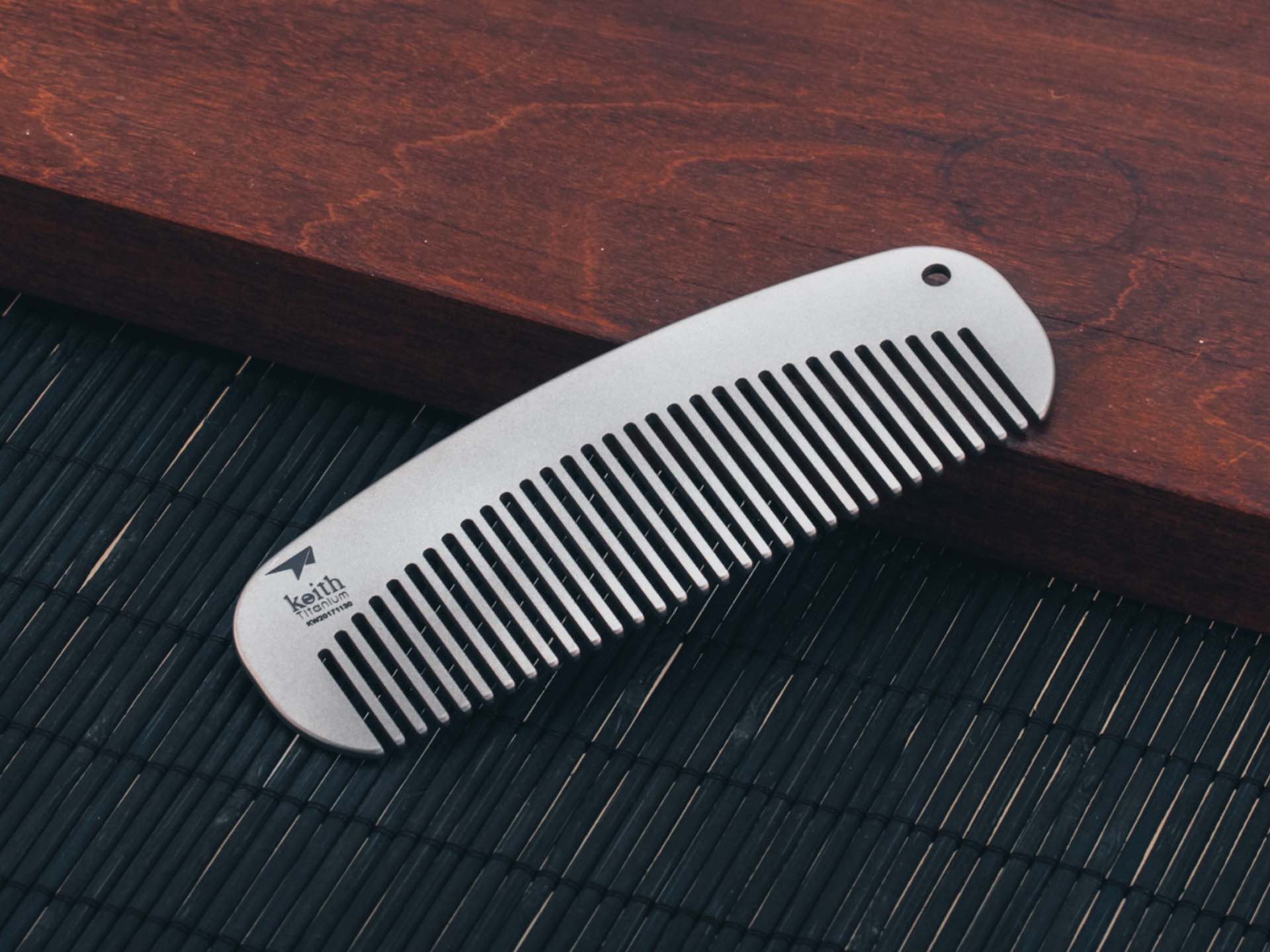 Keith Titanium Ti1731 Ultrathin Pocket & Purse Comb
Measuring 4.3″ x 1.5″ and only 0.08″ thick, this ultra-thin titanium comb is an indestructible go-anywhere tool for keeping your hair and/or beard in check. It weighs almost nothing (merely 0.05 pounds) and can be kept in a pocket, purse, or bag without any fear of damage. Should make a great lifetime addition to your travel kit.
Get it for $25 on Amazon.