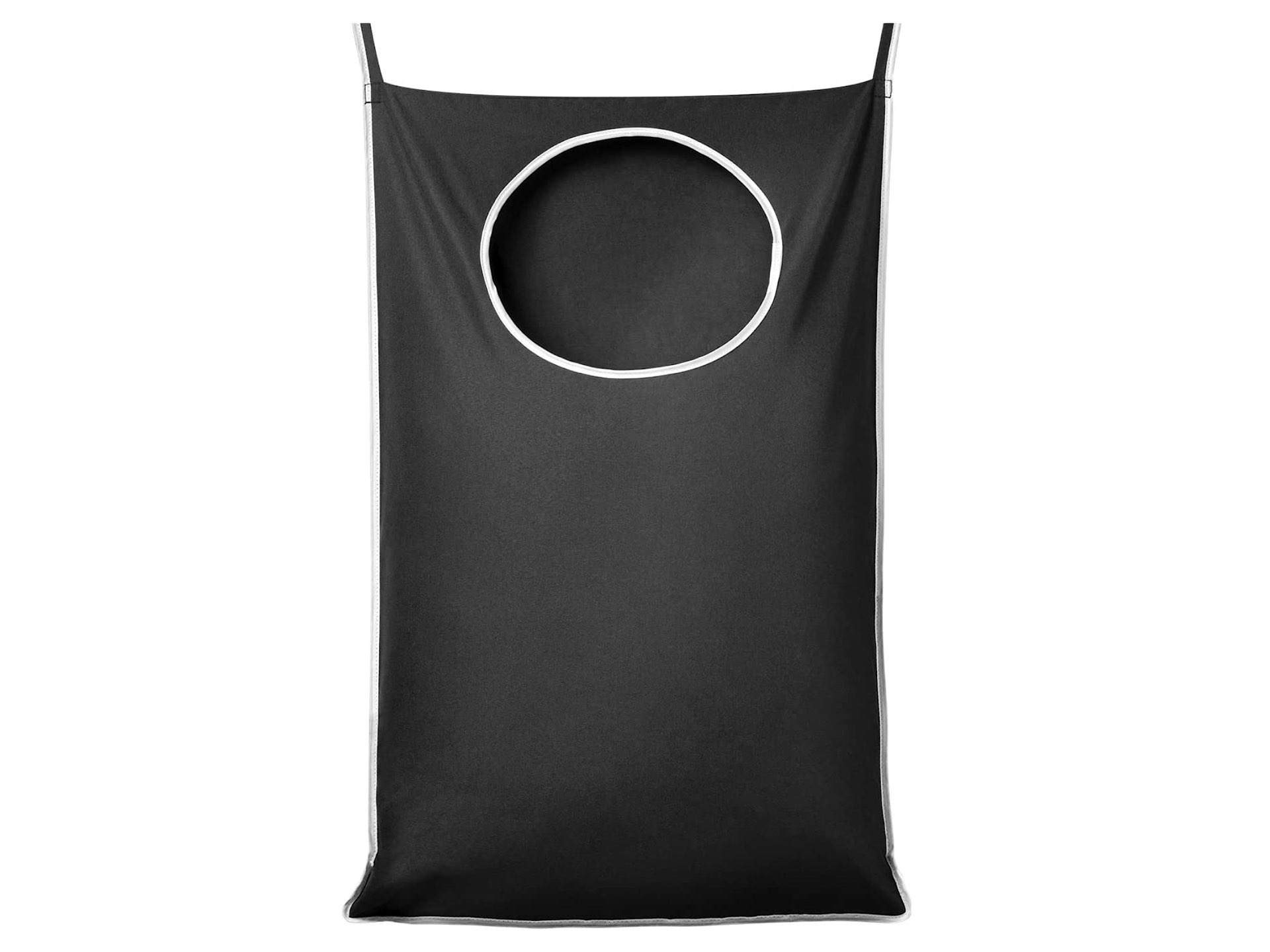 KEEPJOY XL Hanging Laundry Hamper Bag
This extra-large hanging laundry bag (36½" x 22½") is a really clever and handy way to always have a hamper around in areas of the home where dirty items often accumulate but there isn't necessarily room to place a big laundry organizer system — or, you'd rather not have one within view all the time.
A perfect example is in the kitchen. Maybe you've got a walk-in pantry where the back-side of the door is perfectly usable real estate that you haven't been using for anything else. Hang this bag there and now you've got an easy place to toss any dirty dish towels and washcloths as needed. The material is waterproof, so you don't have to worry about those wet cloths ruining the door.
When it's laundry time, the bag comes right off its hooks and the bottom unzips to let the items fall out into the washing machine without you having to touch them.
This is one of those little purchases that will make a big difference in the day-to-day life of your household. Get the XL bag for $12 on Amazon in your choice of black, blue, or grey. They also sell two-packs of the large size for $22 (36″ x 22″ — only a half-inch smaller both ways) in case you need multiple bags.