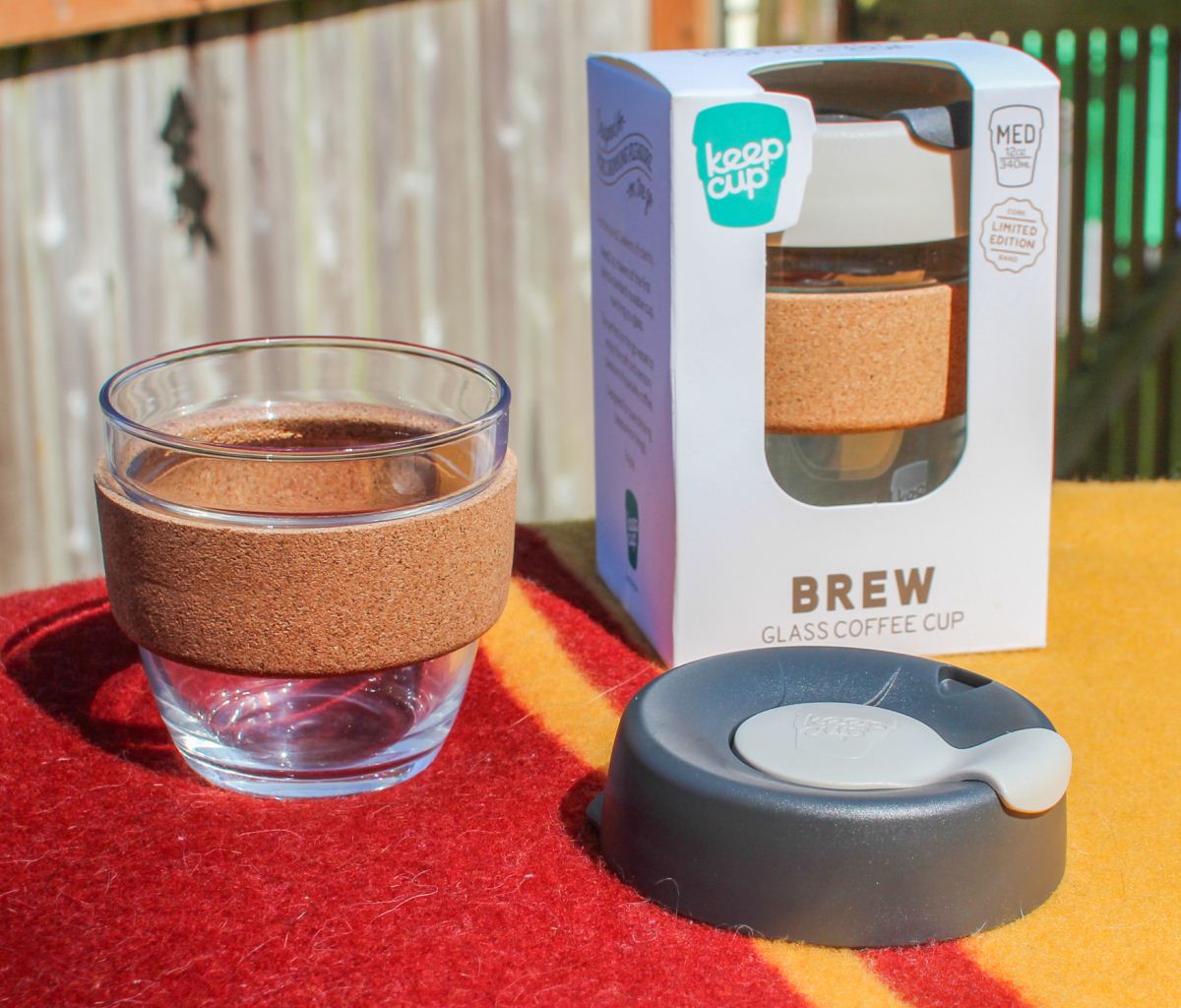 KeepCup Brew
(Photo credit: Alex Bernson, Sprudge.com)
While we're on the subject of coffee, we should talk about an awesome vessel for consuming the stuff.
The KeepCup Brew—a brand-new glass version of the plastic KeepCup Original—is a reusable coffee cup that aims to do away with wasteful, disposable paper cups and look great doing it. If you frequently stop in for a quick cup at a local coffee shop or ever need to take your home-brewed coffee on-the-go, the KeepCup Brew is your friend.
Made from durable, fully-tempered soda lime glass and sporting a silicone thermal band around the middle, the KeepCup Brew also features a redesigned version of the original's eco-friendly plastic lid that makes it easier than ever to sip from and clean later. The colors of the lid, band, and plug can all be customized during the ordering process.
Small ($24): 8oz/227ml – The same size as a standard latte glass.
Medium ($26): 12oz/340ml — Comfortably supports an Aeropress.
The glass portion is microwavable (but not the lid, so leave it off!) and can even hold boiling water, although they don't necessarily recommend it in most cases.
To celebrate the launch of KeepCup Brew, they are offering a limited edition series that sports a cork band instead of silicone. It's a bit more expensive, costing $30 for the small and $32 for the medium.